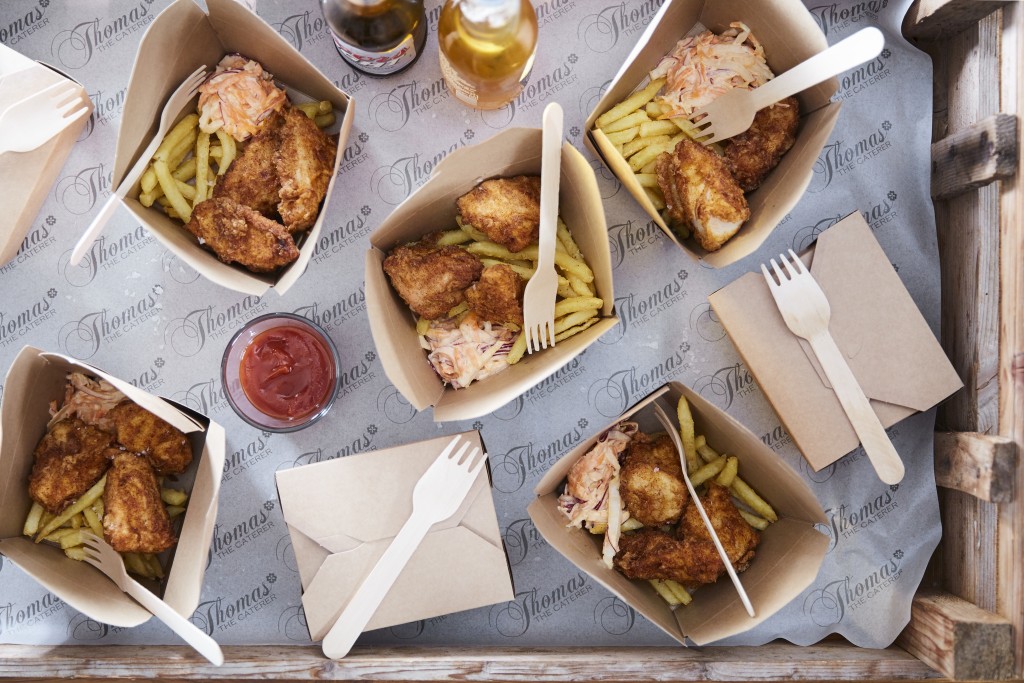 Leave the beige, sad looking buffets behind. Check out these wedding evening food bobby dazzlers. The ultimate grab and go for the late night munchies
14 Awesome Wedding Evening food ideas
The evening is where everyone has good time, the speeches are over and, with the formality all gone, it's time to let your hair down, kick off your terribly expensive and uncomfortabale designer shoes and get throwing some shapes… But as the good times and the beers flow there will soon be some peckish party peeps craving some carbs.  So what are you going to snack on?
The wedding catering was lovely just the right amount or decadence and flavour but its 9:30pm and you have the "beer munchies"… Well firstly there is no place for a grey/beige bland buffet.. long gone are the days of soggy bottomed sausage rolls with 5% pork in them…No not on our watch. Your evening snacks can be just as tasty as the main event.
Wedding Evening food top tip!
Tommy's Top Tip: Don't listen to blogs or well meaning relatives and only cater for a smaller number of your guests. Always ensure there is enough for everyone. When we bring out these awesome smelling, mouth-watering yummy snacks, we can guarantee everyone will want one. No matter how much pie or pavlova they devoured at dinner. Can you imagine having to turn anyone away as they've all gone!
Here are some cool ideas we have rustled up in the past that we think are just too cool for school!
Cheese toastie & tomato soup
Simplicity is the key for wedding evening food. Grab and go options are a winner. One or two things done really well it always a hit. Like hot soup and a cheese toastie when the sun goes down – just what the doctor ordered.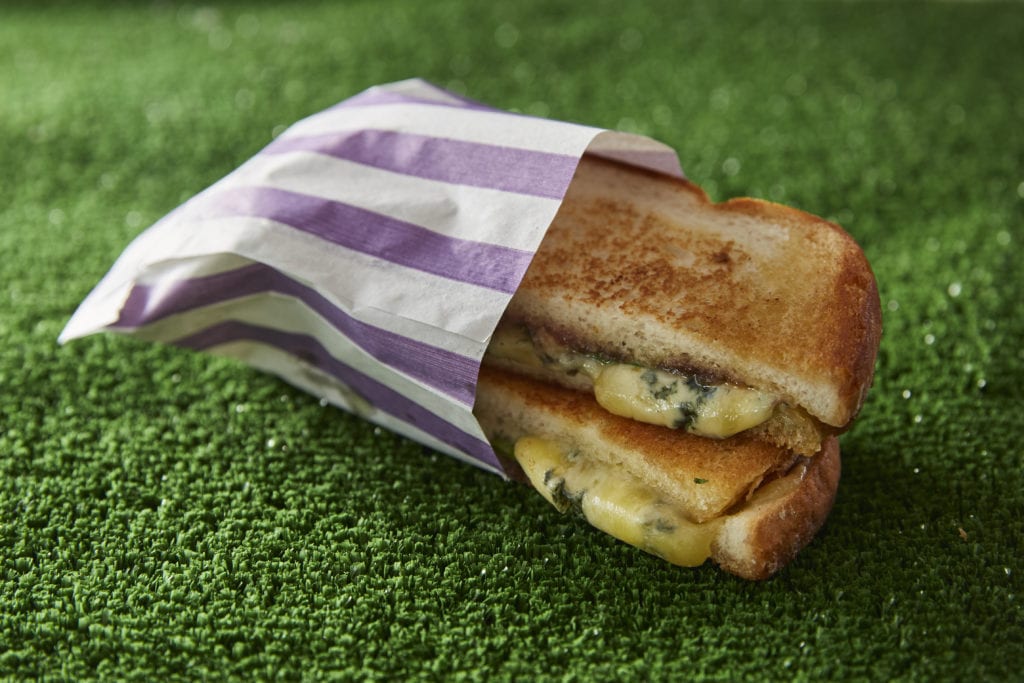 Kebaby!
My personal favourite and definitely a favourite with my past couples.. So what is it?.. Slow roasted pork or lamb,  flour tortilla no mayo slaw, garlic mayonnaise, cheese and triple cooked hand cut chips. All served in an NYC take away box this hits the spot with everyone.. OMG!! Wedding evening food of the gods!
Jumbo sausage rolls and home made ketchup.
Super simple tasty and transportable.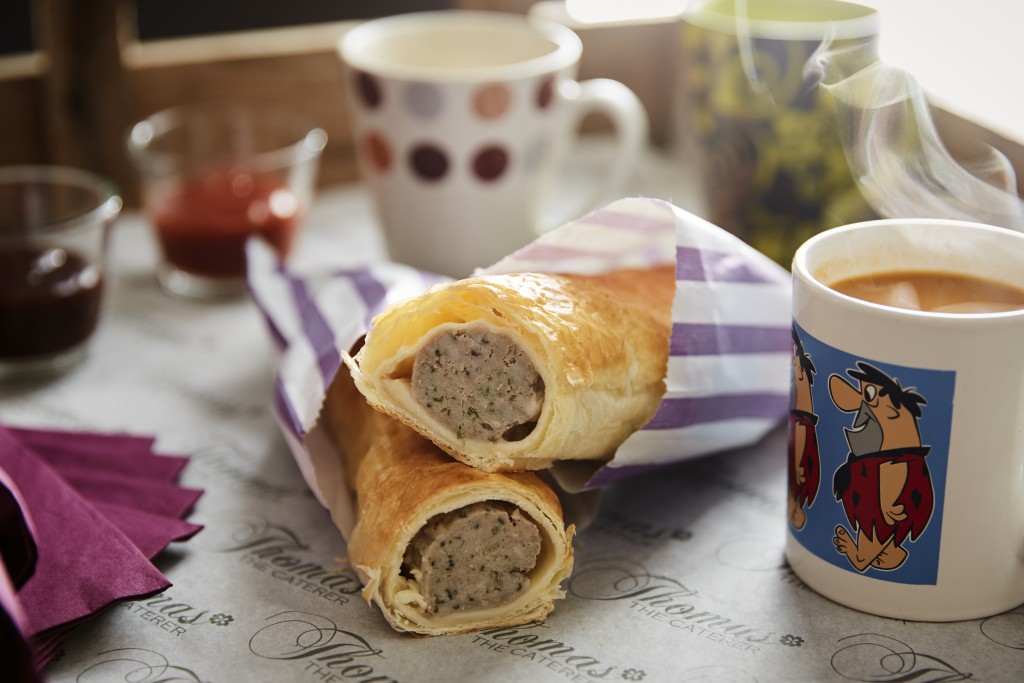 Pulled pork sandwiches.
The classic evening food and crowd-pleaser. 8 hour slow cooked pulled pork that literally melts in the mouth. Spice it up with interesting salsas and sauces. I love stuffing and apple but why not put your own spin on it?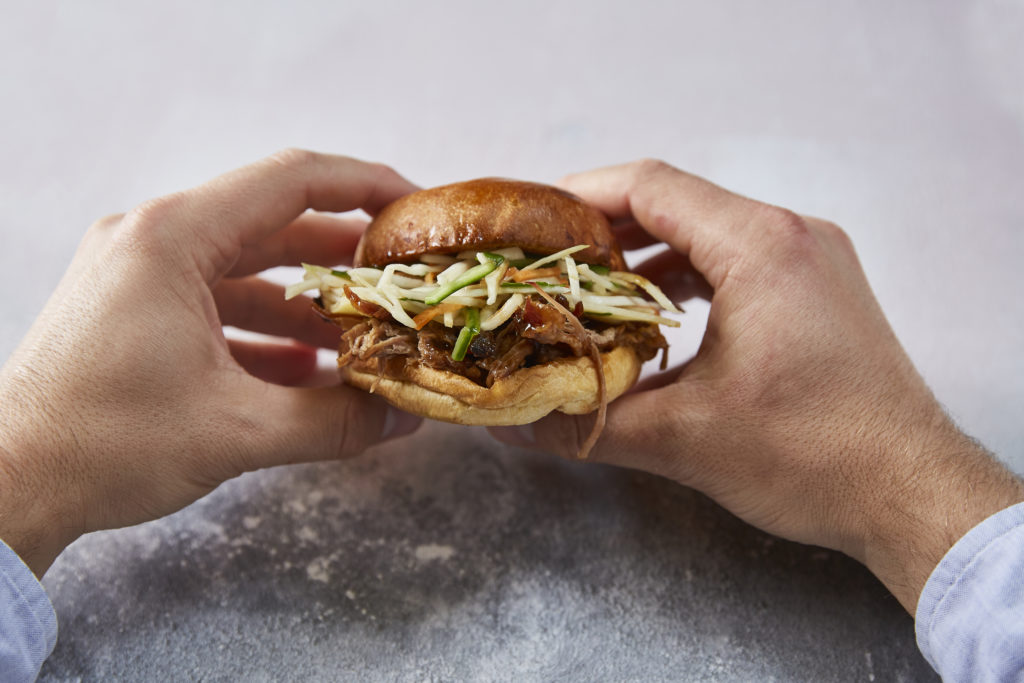 Fish taco.
Lime salsa and sour cream. Let's just pretend we are on a beach in Mexico!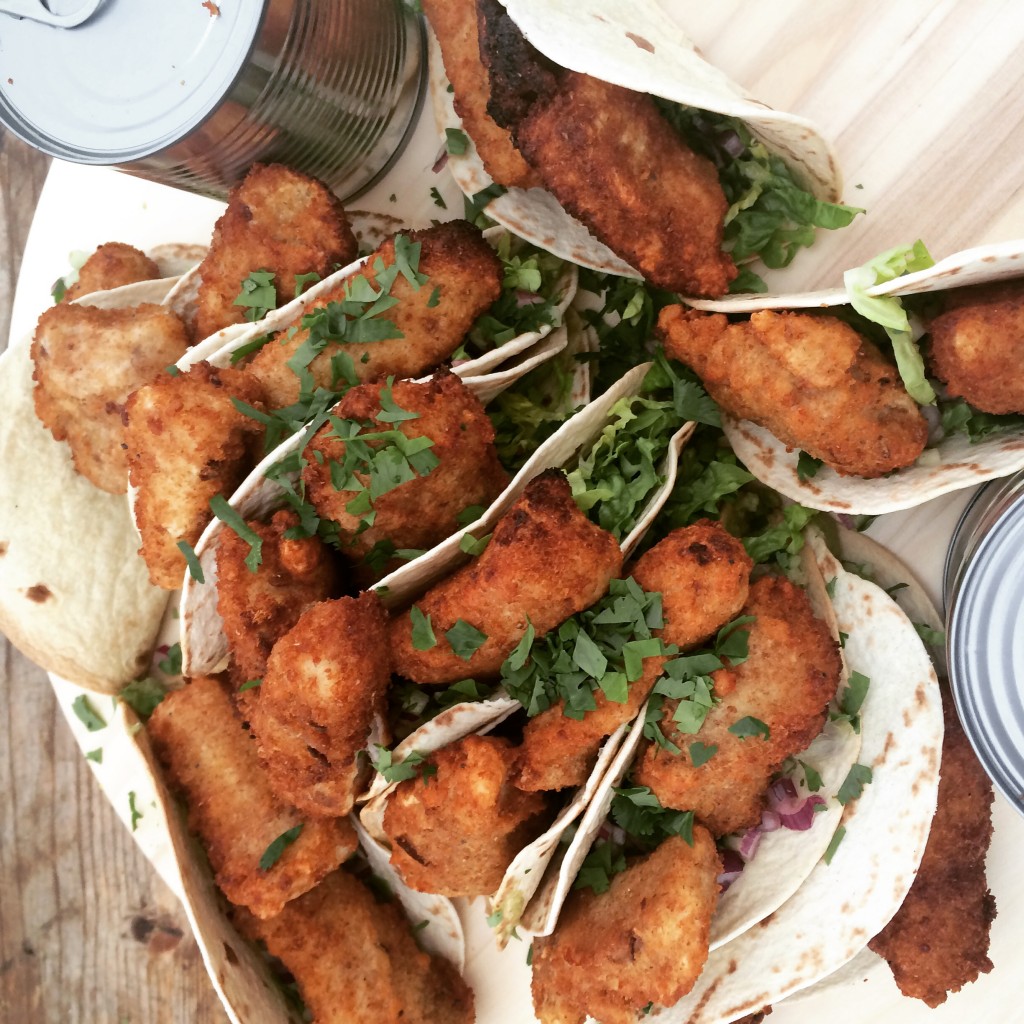 Baguette bar
Great simplicity here and no time constraints simply fill a selection of baguettes with your favourite filling, wrap them up in something beautiful and Blam Blam! Dinner time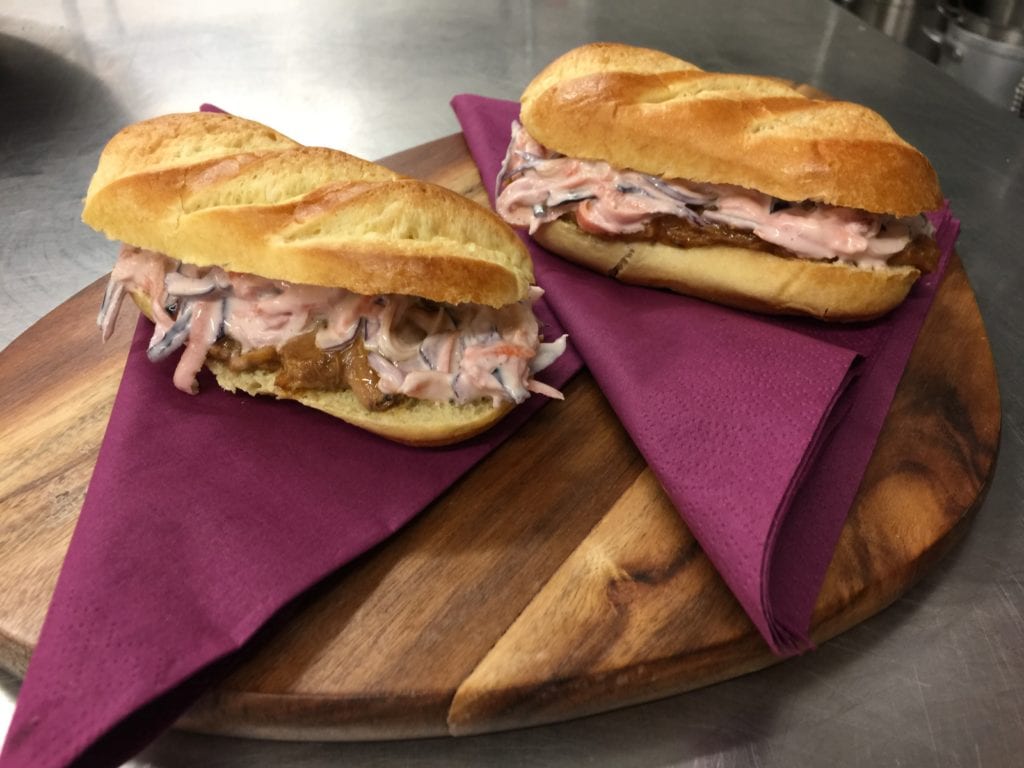 Pork pie cheese cake
The classic way to have meat & cheese! More cheese than you can shake a stick at, oh this is my dream of late night snack but I have lived in Leicestershire for 10 years now pork pie is in my blood and 5 years in France developed my love of cheese to Fanatic.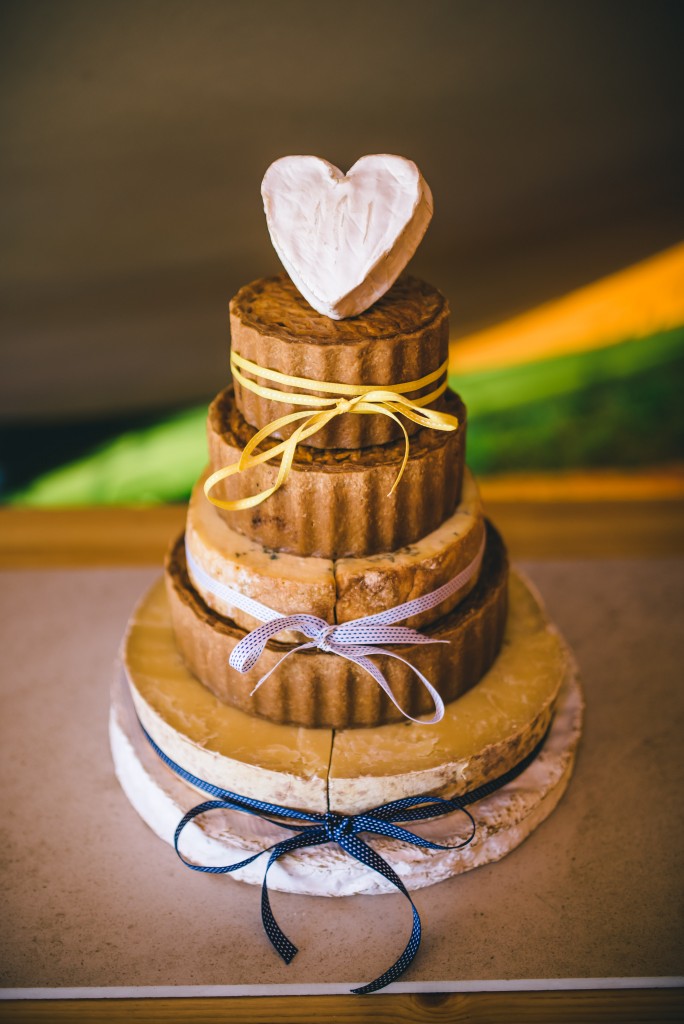 Fish & chips
Who doesn't like fish and chips! mushy peas or curry sauce? Personally no vinegar for me send me the tartar sauce instead!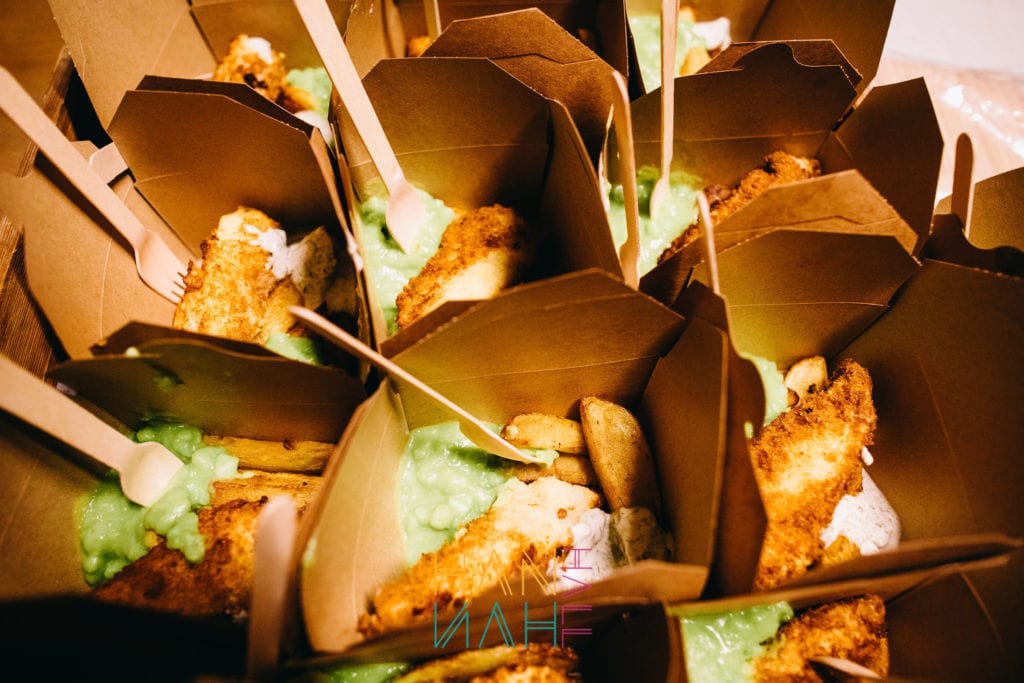 Curry!
Indian or Asian, spice up your married life with a delicious chicken or veggie curry with fragrant rice and popadums or naan bread – awesome in every possible way.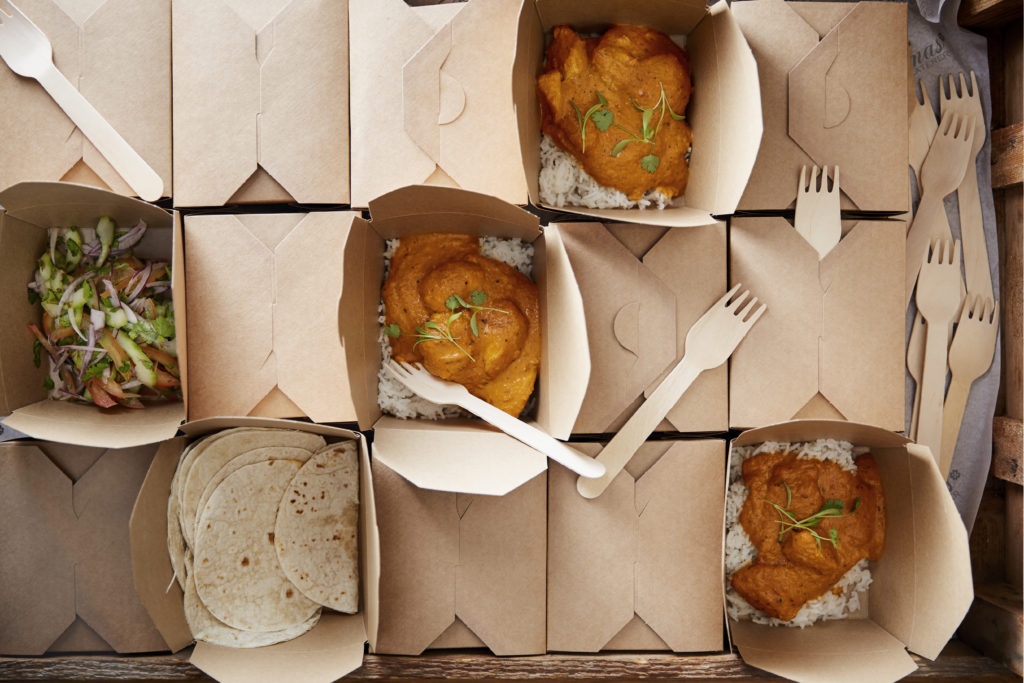 The ultimate chilli con carne
Serve with rice, nachos or a husk of crusty bread this is always a winner!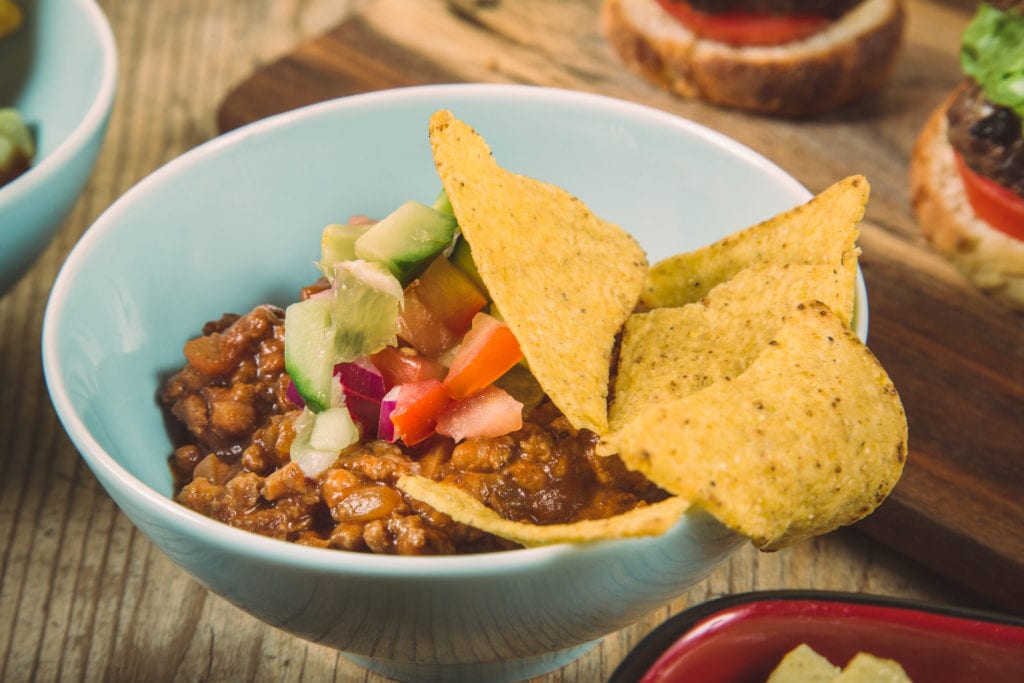 Burgers
Succulent juicy and delicious, served with cheese, mustard mayonnaise, beef tomato and crunchy lettuce this is guaranteed to make your guests' mouths water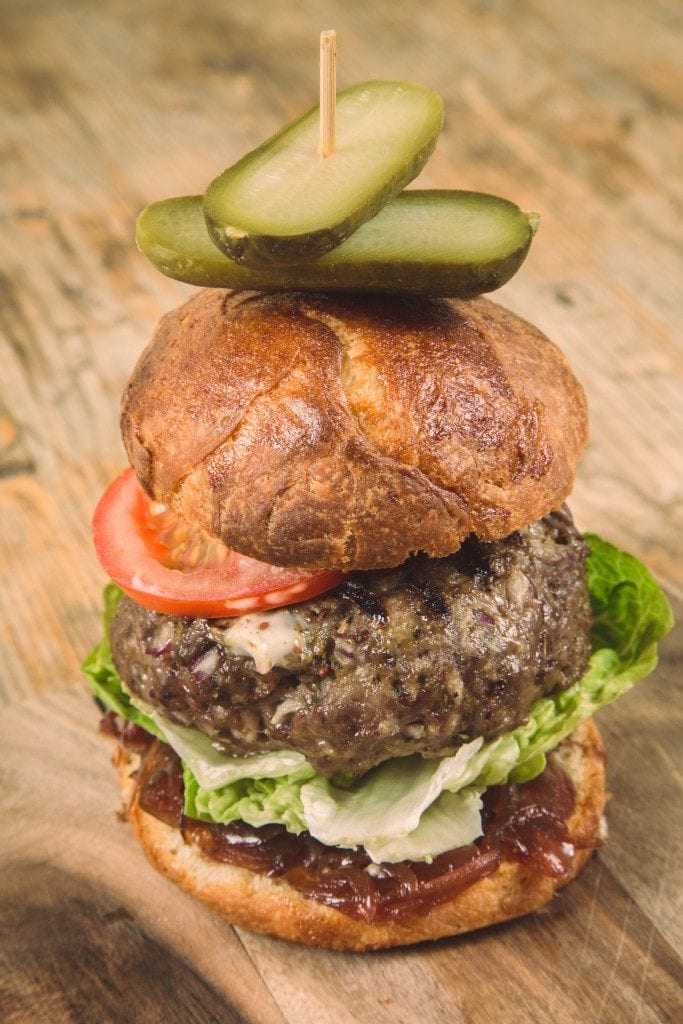 Pie & peas
I love pie, I'm the pie man (I happen to have a few awards on the walls of Thomas Towers to testify to that) so this HAD to make an appearance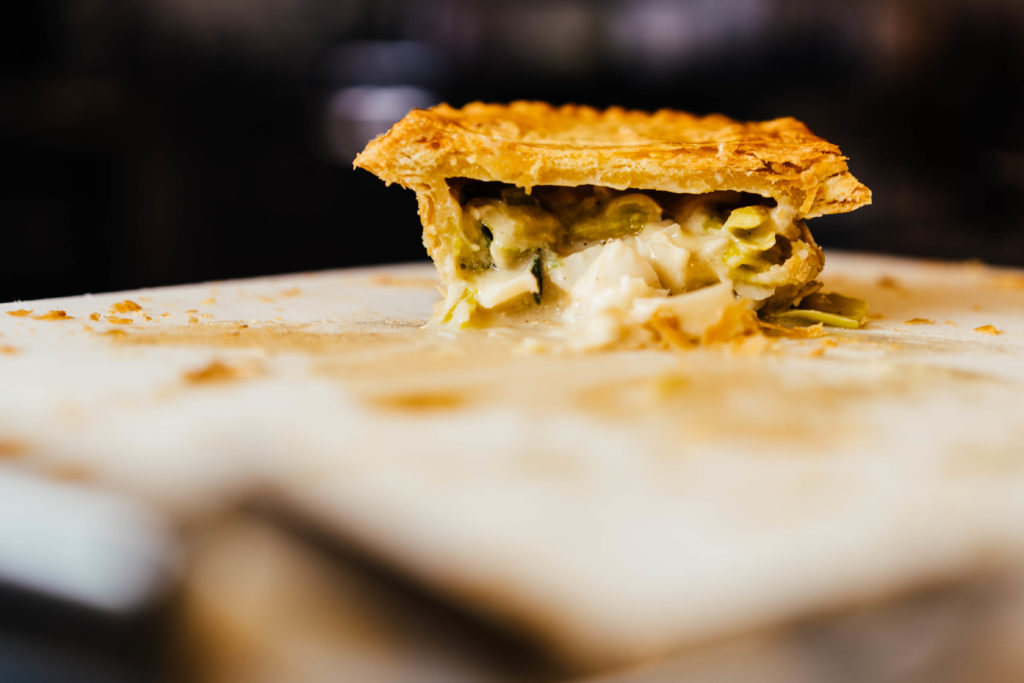 Chicken and chips
To quote the Colonel – a finger lickin good idea – as a grab and go option so they can get back to the dance floor and throw some shapes.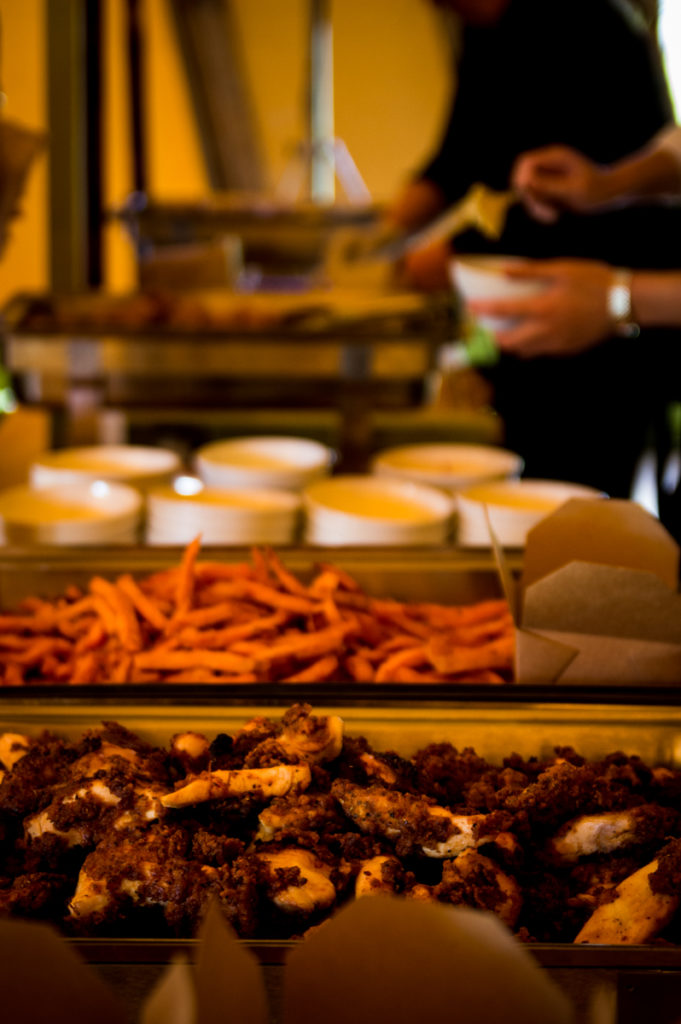 Pimp your mac n cheese
Awesome mac n cheese with an array of toppings as far as the eye can see where guests can build their ideal late night snack. Crispy onions, bacon bits, extra cheeses, chilli, gherkins. Drool drool drool.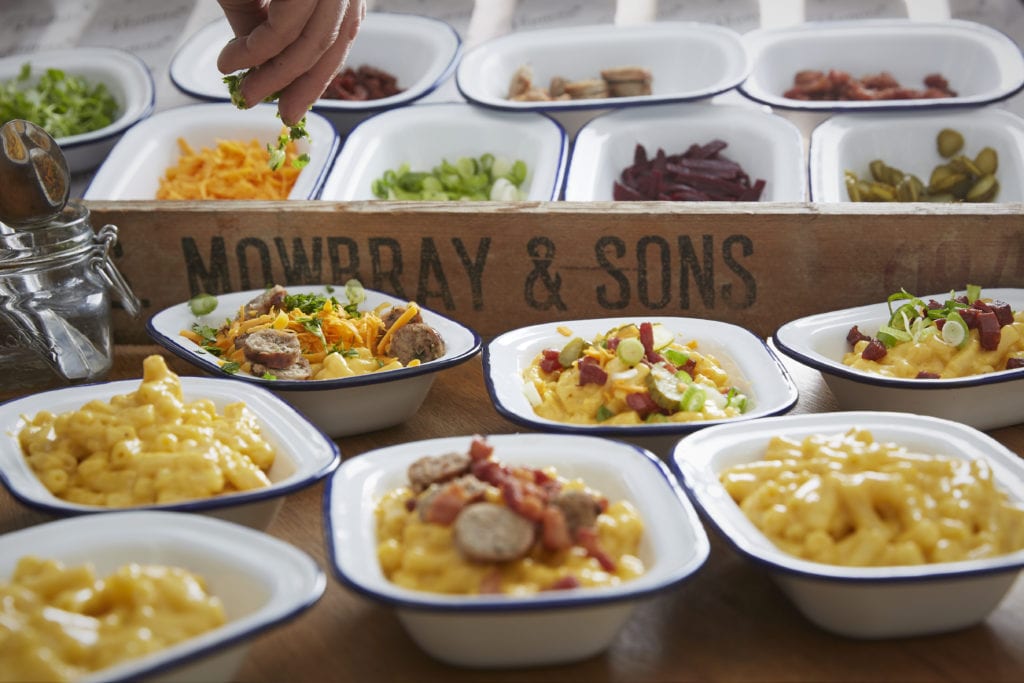 Whatever you choose you can make it your own. Ask your wedding caterer if you can have a few personalised bits even if it's just your fave sauce or garnish.
Get creative and make your evening food fun, filling and flippin' fabulous.
Want to hear more super cool ideas? Get in touch with our amazing team to talk wedding food today