Choosing a Wedding Caterer
Selecting a caterer to cook that all important, delicious first meal as a married couple can be a toughie. It's a big decision and not something to rush into hastily. The catering team will be with you pretty much all day and the food will be one of the biggest talking points for your guests so it's kind of a big deal.  Luckily I have ahem, a little experience in this particular field 😉 and can share my top tips for choosing a wedding caterer who'll make your wedding day the best ever.
Do Shop Around. Contact a number of different caterers if you can to compare menu options, styles and of course price.
Don't Compare Apples with Pears. When comparing prices always read what is and isn't included in the quote. Every caterer quotes differently so make sure all staff, equipment, travel costs are included as those little extras really do add up!
Do Go See. Go and visit the premises and see firsthand how they work, how clean they are and whether there are any maintenance issues. They should have 5* food hygiene rating any less shouldn't do. You can find this out via your local authorities online portal. If they don't invite you to visit, I'd smell a rat – maybe quite literally eeekkk!
Don't Assume. Make sure that you have complete clarity on who is responsible for what. Don't assume for example that the caterers will move the tables, chill your drinks or remove all rubbish. Make sure everything is in writing and if you are not sure always ask. It will save loads of time and stress in the long run.
Do Ask Around. Get recommendations from your other wedding suppliers – ask your venue, stylist, photographer etc for their opinions – after all they see them in action and taste the food all the time. Follow them on social media and see them in action at real weddings too.
Don't Buy Before You Try. Make sure you taste some of their food before making a decision. It might look pretty in pictures but the proof is in the pudding – when you eat it.
Do Read All About It. Ask to see testimonials and if you can contact any of their past customers for their feedback. A great caterer should have a load of past couples happy to shout about them.
Don't Be Left Waiting. Customer service is as important as the food. It can be a long relationship from initial enquiry to the big day so make sure they are always quick to respond and make you feel that your wedding is important to them.
Do Be Selfish. It's your day so pick the dishes that you would like to eat without worrying too much about others. If you would never choose the roast chicken when you are dining out why pick it for your most special day? Be bold and go with the foods that you both love to eat.
Don't Settle. If the menu options on offer aren't floating your boat tell your caterer or find another caterer who'll be more accommodating. Don't feel pressured by anyone to go with a menu that is anything less than perfect.
Do Go With Your Gut. This one is uber important. If you like the team, feel excited about the menu and have confident in their service they are probably the caterer for you. So go on, book them.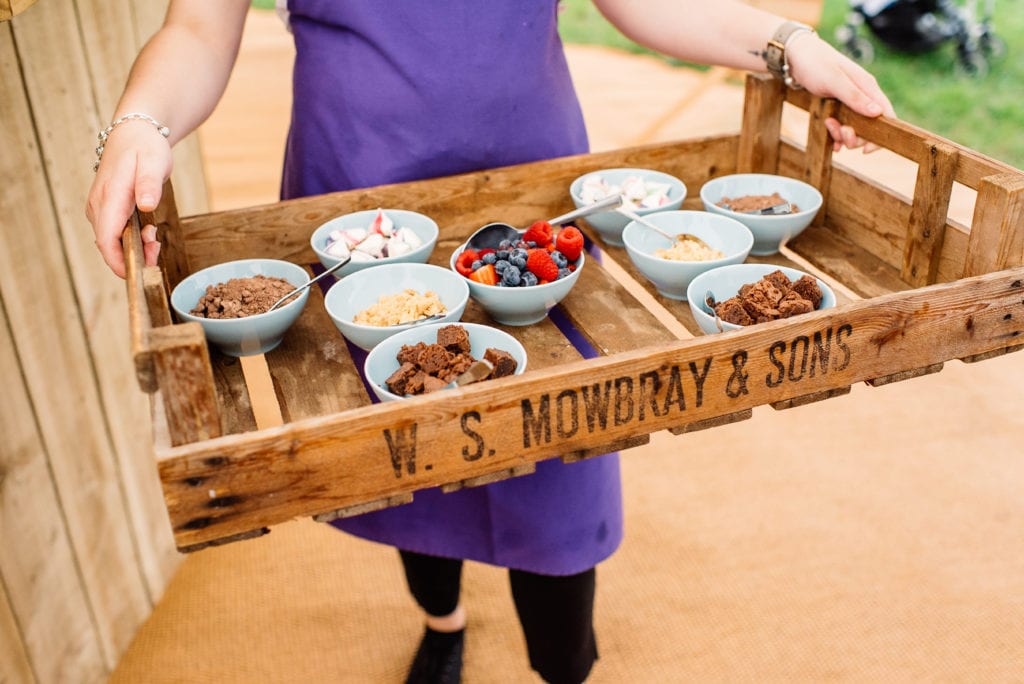 Hopefully these top tips have helped. If you'd like to talk to us some more about the wonderful world of wedding catering get in touch.