Spin Your Plates

Traditional Wedding Catering with a Twist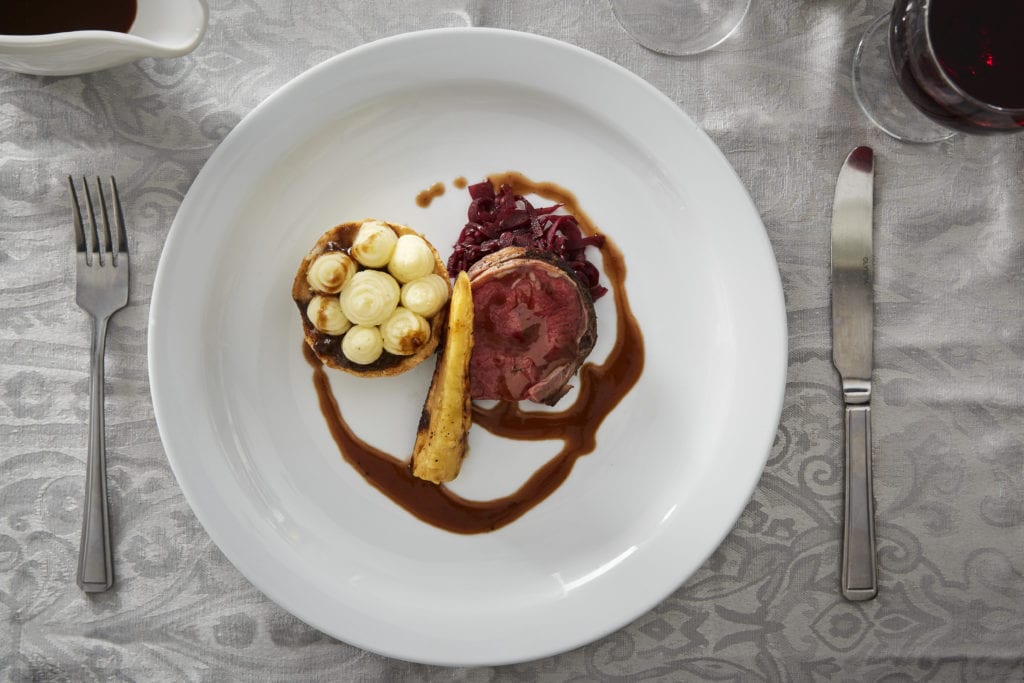 Not bowled over by bowl food? Don't share a love of sharing platters? Try something a little more traditional for size. With a three-course sit down feast everyone gets their own plates, piled high with deliciousness. By traditional we are not talking soup, chicken and cheesecake. Nah ah! We are talking any amazing combination you'd like, bringing together loads of funky flavors to suit your style. Traditional wedding catering can still mean menus as awesome as you.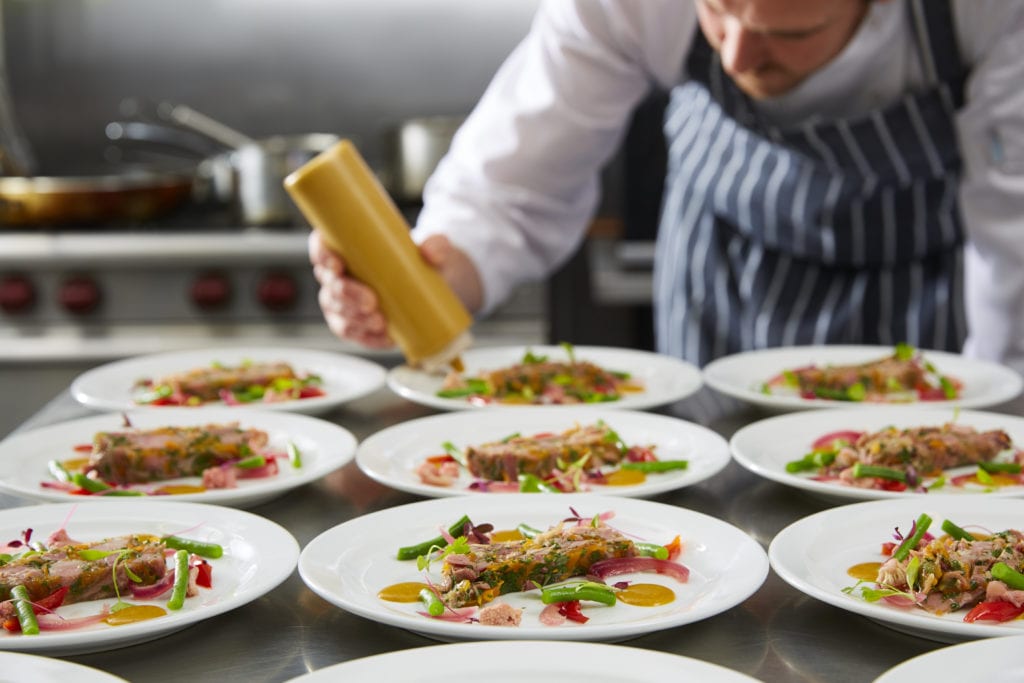 Three is the magic number
A traditional wedding breakfast usually means a selection of canapes followed by a three course sit down meal. Dishes are served plated to the table to each guests so no need to designate a table chef to carve the beef or politely share out the cheese portions – we've done that for you. But your canapes and three courses can be whatever takes your fancy – the world's your lobster…Or your lamb shank!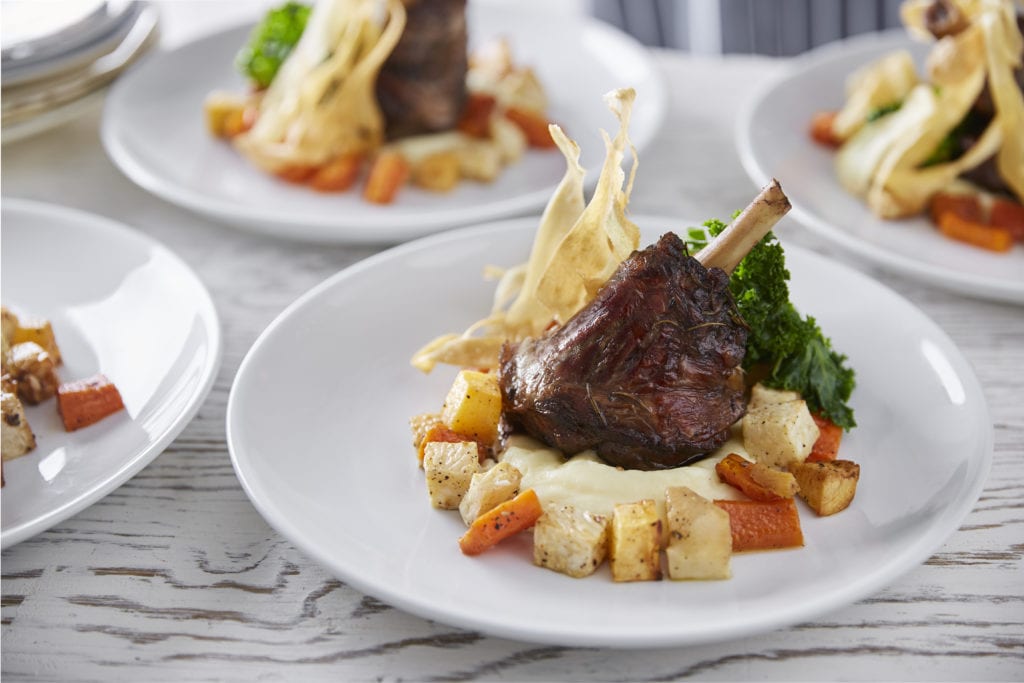 Classic and Cool
Here's a selection of some of the more traditional three course wedding breakfasts we've created. All have a different spin or twist that makes them unique to each couple but all equally delicious.
Lucy and Eddy
Canapés

Pea and ham croquette, celeriac remoulade
Steak wrapped chips, Bearnaise mayonnaise
Yuzu salmon rice cracker and pickled ginger.
Mushroom tart fine crispy sage leaf.
Starter
Hand raised grouse pie, port jelly, Stilton, candied walnut and frisse salad
Main Course
Duo of pork
Roast pork fillet, slow roast ballontine of shoulder, compressed apple, dauphinoise potato. Steamed kale, crackling shard, Calvados jus & apple sour jelly.
Dessert
Sticky toffee pudding honeycomb crust vanilla mascarpone (rum spiced sauce)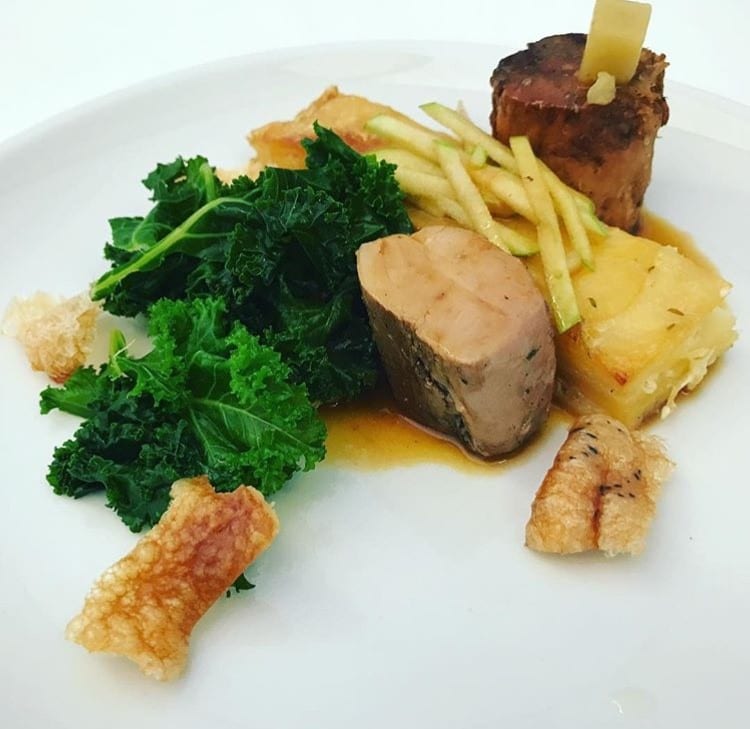 Heather and Matt
Canapés
Beetroot and Goats Cheese Crostini,
Chicken Liver Parfait served with Homemade Chutney on Toasted Brioche,
Smoked Salmon Mousse Puff Pastry Tart.
To Start
Tomato and Roast Pepper Soup with a hint of Chilli
Main Event
Topside of Beef, Dauphinoise  Potatoes, Seasonal Fresh Veggies, Red Wine Sauce
Dessert
Trio of desserts
Chocolate Mousse, Raspberry Pavlova & Chantilly Cream, Lemon Tart Brulee!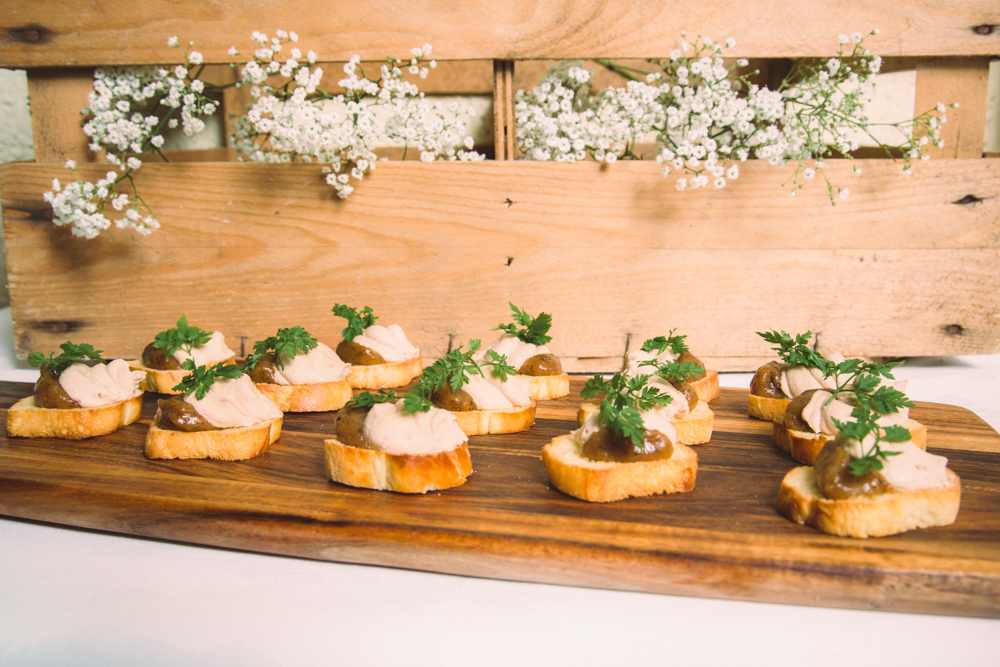 Emma and Sam
Canapes
Goats cheese, red pepper and caper crostini
Mini black forest gateaux
Crispy Olives, Herb Yogurt Dip
Cauliflower dolcelatte Bon Bon with honey mustard mayonnaise
To Start
Orzo pesto arancini, sun blushed tomato salad and toasted pine nuts
Main
Cumin roasted Aubergine, Bombay potato, basil puree
Mint, pomegranate and pistachio salad
Dessert
Ice cream sundae
Red berry, pistachio and vanilla ice cream, hot chocolate fudge sauce, whipped cream & wafers.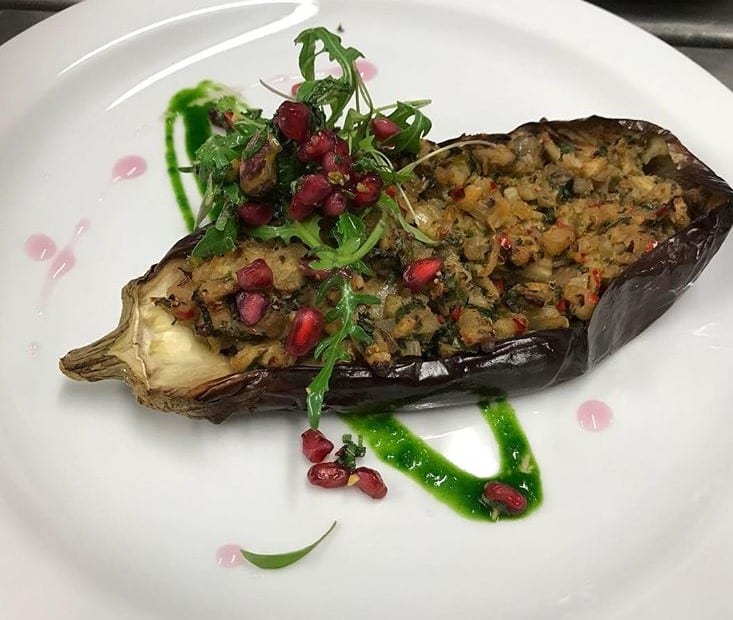 Maddy and Stewart
Canapés

Braised Beef and Yorkshire Puddings, Horseradish Sauce
Wild Mushroom Arancini
King Prawn and Guacamole Blini
Starter
Beetroot cured gravlax, served with dill crème fraiche and rye bread, red chard and rocket salad.
Main course

Butter roasted Fillet of beef, carrot puree and roasted carrot, mixed vegetables, dauphinoise potatoes, truffle jus
Trio of desserts
Vanilla crème brulee, Red berry pavlova, vanilla chantilly cream and
 Thomas the Caterers' legendary chocolate brownies.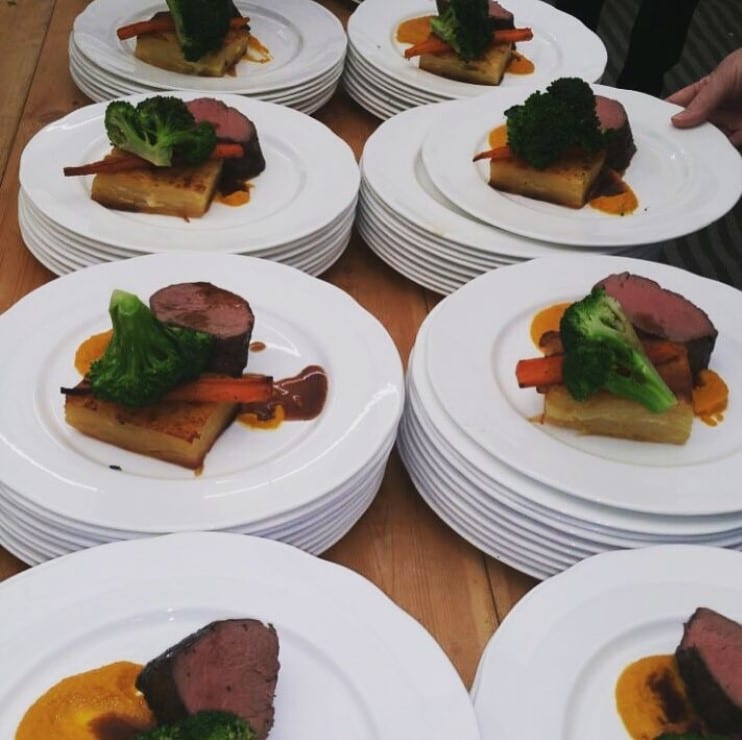 Ciara and Rob
Canapes
Mini Toad in the hole, caramelised red onion chutney
Chorizo and tomato ragu, arancini,
Sweet potato falafel, Homemade hummus
To start
Salad of asparagus, parma ham and oven dried cherry tomatoes, parmesan crisps and Truffle dressing.
The main
Handmade plated steak & red wine pie, creamy mash, seasonal vegetables and lashings of red wine gravy.
Butternut squash, spinach, goats cheese and red onion pie (v)
Desserts
Chocolate brownie & ice cream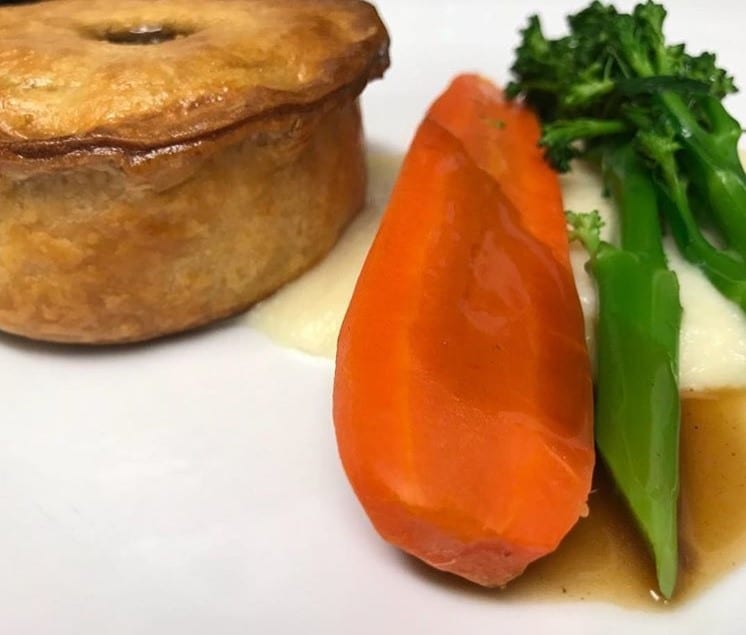 If you have any great menu ideas that you'd like to discuss, get in touch we'd love to hear from you.