What's Cooking this August?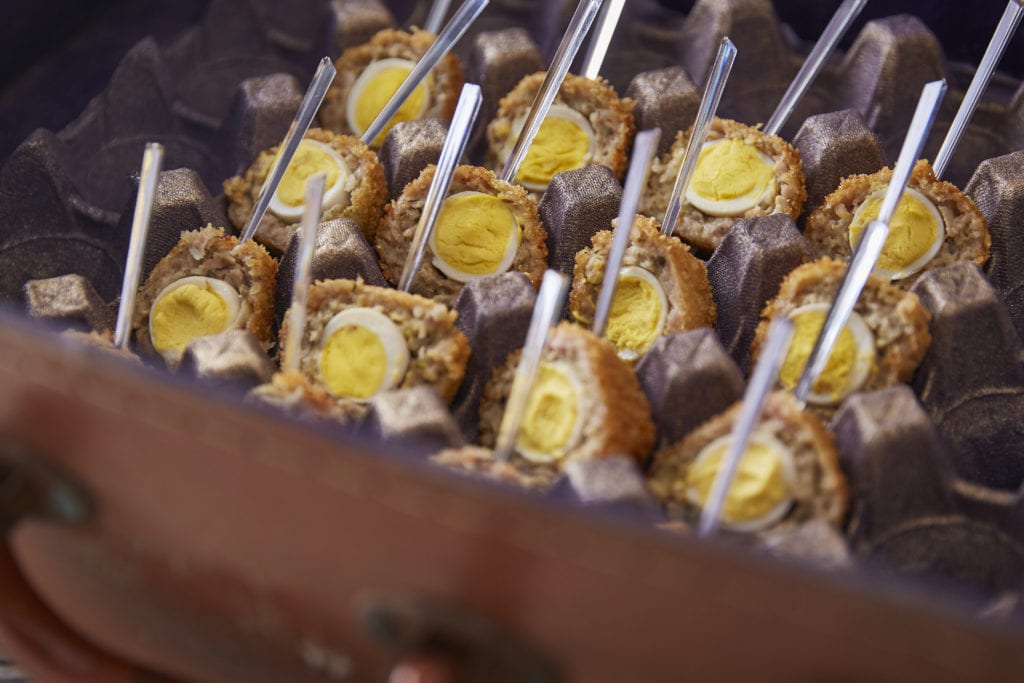 As well as moving to a shiny new building (more on that coming later) we've been serving up some seriously summery dishes. From sizzling hot BBQ s served sharing style to an incredible pork dish that was a true taste sensation, we've been turning up the wow factor this August.
A Meat Feast
Yummy Canapes

Beef slider, gherkin, swiss cheese, onion marmalade and tomato
Black pudding quail egg scotch egg, tomato chutney
Onion pakora, mint yogurt and raitia
Mini fish and chips, crushed peas
Stilton cheese cake, onion jam
Starter
Ricotta and herb ravioli, lemon and herb sauce.
Main course
Crispy pork belly, slow cooked shoulder and black pudding bon bon,
Pork fillet en croute parma ham & mushroom duxelle
Sea salt roasted new potatoes and no mayo apple slaw. Baby gem and chive dressing.
Dessert
Peanut butter and jam doughnuts, chocolate cheese cake and peach and champagne trifles.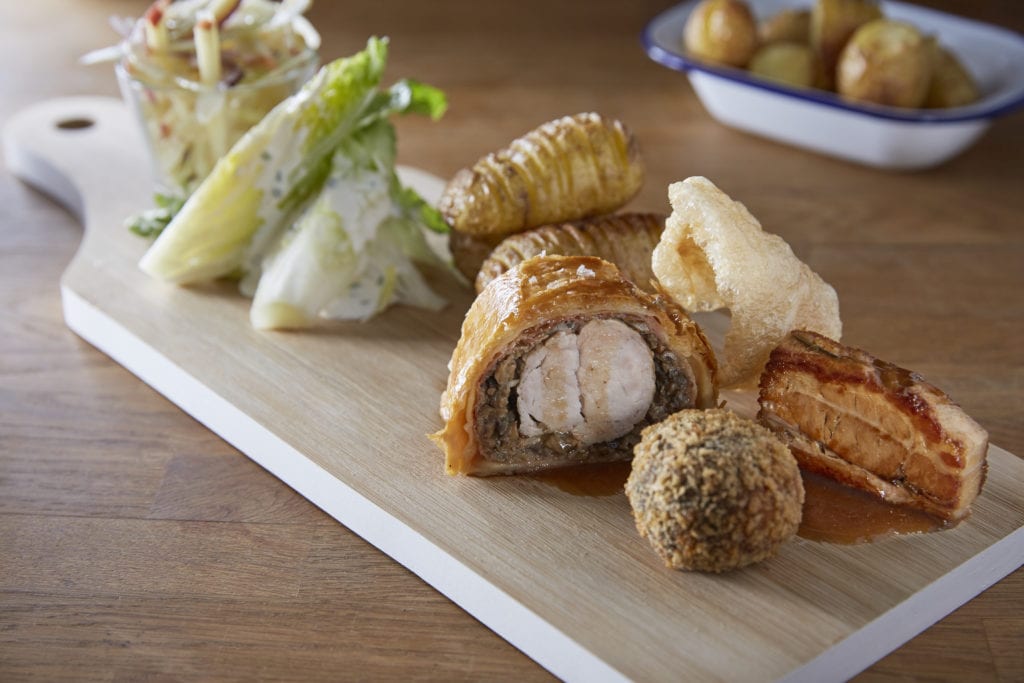 Bangers and Smashing
Starter
Gravlax cured with Pineapple
Mango and Cherry Tomato Salsa, leaf Salad
Main Event
Glen Lewins Lincolnshire Sausages, Mash, Seasonal Veggies, Roast Onions and lashings of Gravy
Veggie option
Homemade leek and cheddar cheese sausages above sides and veggie gravy
Something Sweet
Doughnut and Raspberry Cheesecake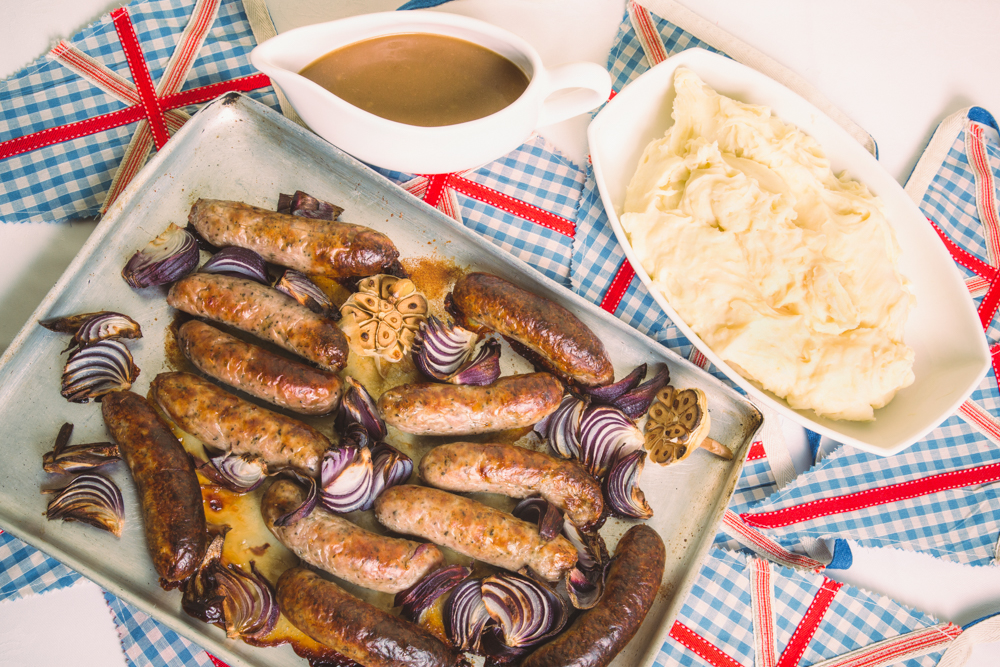 Pie Perfection
Canapes on arrival
Pop corn chicken in popcorn boxes
Vegetarian lasagne bites
Mini fish and chips
Pulled pork poppers and summer salsa
Starter served tapas style
Ratatouille arancini
Goat cheese walnut and apple salad
Roasted prawns and crispy pork belly
Main course
Thomas' award wining Individual steak and ale pies
Served with roasted, new potatoes garlic and herbs and steamed green summer beans.
Gravy in jugs
Trio of desserts
Strawberry pavalova, apple crumble and chocolate mousse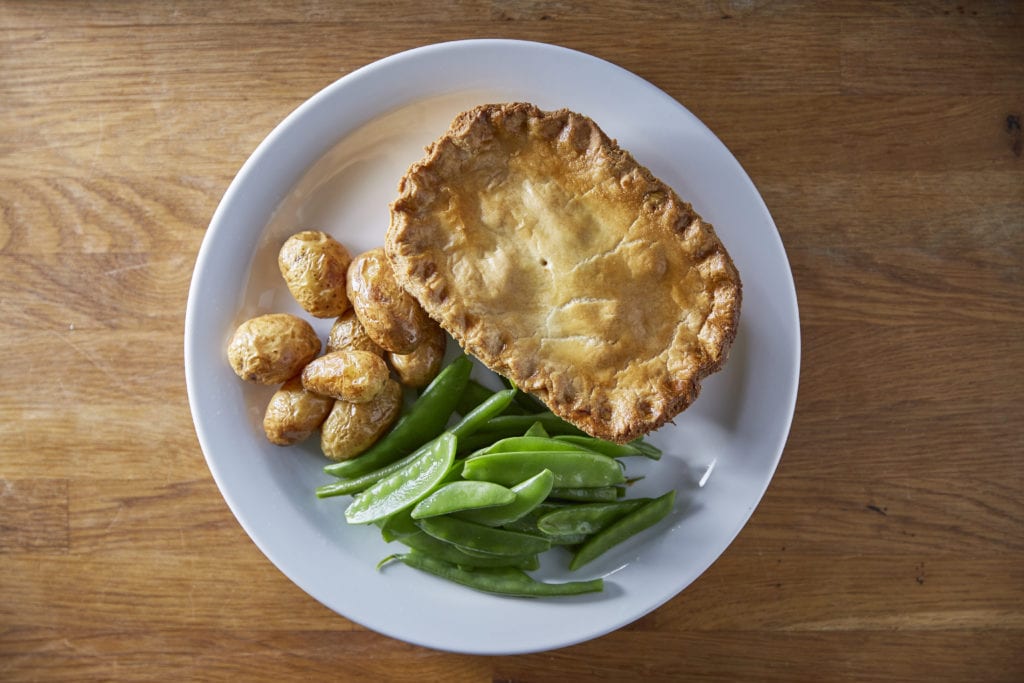 Sizzling Summer Sharer
Canapes on arrival
Sausage rolls and brown sauce
Fig, mozzarella, parma ham and basil skewer
Tomato and feta bruschetta
Fish taco, lime & tomato salsa and garlic sauce.
As main course
Slow cooked beef brisket smoked on the BBQ
Honey glazed butchers sausages
BBQ chicken thigh marinated in lemon and garlic
No mayo slaw – red and white cabbage
Green bean, orange and cashew nut salad
Couscous, pepper, coriander, pineapple and roast sweet potato salad chilli lime dressing
Cumin yogurt
Hummus
Ciabatta
Trio of desserts

Served with dry ice in terracotta pots
Summer berry pavlova.
Profiteroles & Amarula cream
Chocolate brownies
Salted caramel ice cream