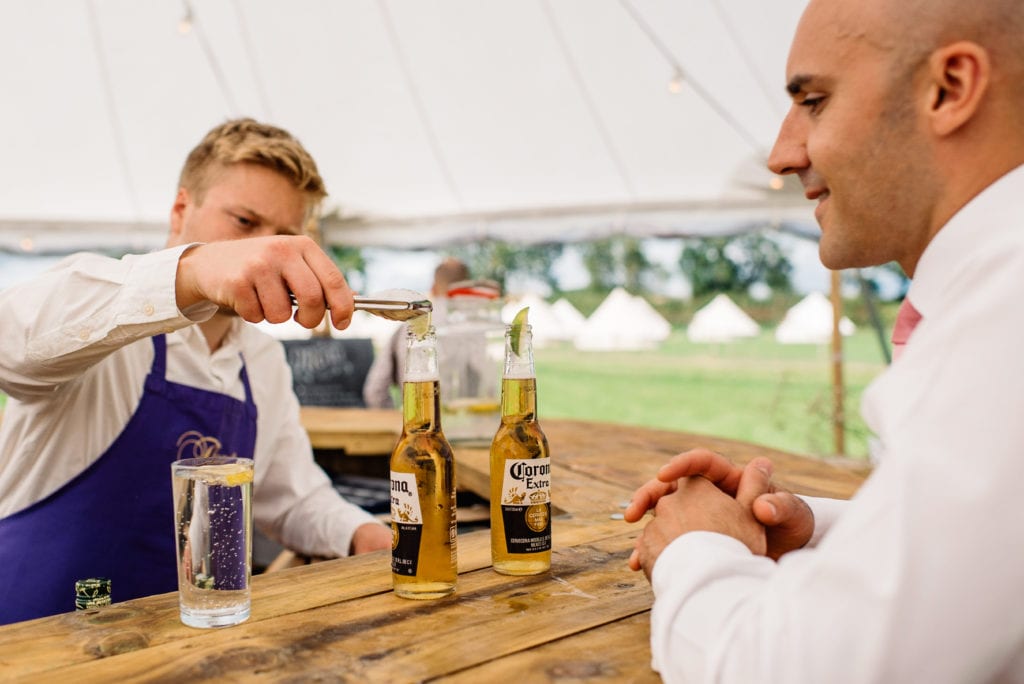 What makes a special event really go with a swing? Adding top tunes and a few drinkies to get the party going, of course!
Special occasions, such as weddings, birthday parties and even corporate events can be made all the more fun when the drinks are flowing, so it's easy to see why a mobile bar service is becoming such a popular feature.
In addition to the fun and frivolity, what are the other benefits to hiring bar service for your event?
It won't break the bank
When you're organising an occasion, budget is often a major consideration. This is why people choose to provide their own booze as an alternative to that which is offered by the venue and often more expensive.
But how do you know that, by bringing your own drinks, you'll have catered for the tastes of all of your guests? And if you buy too many different things and end up stuck with loads afterwards, it can prove costly again.
Hiring a mobile bar will have this covered because they come completely stocked and you don't have to pay for whatever's left.
Oodles of choice
With a mobile bar, guests can have what they like, when they like and you won't have a nightmare about things running out or the crates of untouched bottles left behind.
When you arrange the drinks that will be available through your mobile bar service, you should be able to choose from a huge variety of the following:
Beers and Lagers
Red wine, white wine and rose
A selection of spirits
Selection of soft drinks
Cocktail menu made to measure
Crackingly convenient
In addition to being more cost-effective, having a mobile bar service come to your event takes away all of the headache of organising it yourself. Just discuss your needs in the weeks or months before the big event and then rest assured that your mobile bar will be there set up and ready for when the guests arrive.
Drinks can also be served to your guests, without you having to worry about getting the right tipples for the right people, or having them serve themselves. So you can just simply enjoy the party instead!
Dress it up and be different
There are so many options to choose from when it comes to picking the right mobile bar service for your event, so why not make it all about you?
Add to the theme of your event by dressing the bar up accordingly. You could also tailor the drinks menu to match. For example, if it is a summer party, create a cracking cocktail list and see the love hearts appear in your guests' eyes!
Talking of throwing a summer party – one of the great things about a mobile bar service is that guests don't have to worry about coming inside every time they want a drink. If the weather is great, why not serve their drinks alfresco! It's a great novelty addition to add to any special event.
Take the stress away
When you opt for a good mobile bar service, you can also rest assured that behind the bar will be a fully licensed team of experienced professionals, who you can rely on to make sensible decisions, when it comes to spotting if someone has had a little too much.
The team at Thomas the Caterer now offers a mobile or static bar service for all types of occasion, from parties and weddings to important corporate events. Get in touch with us today to find out more.