My postponed wedding – 
5 Surprising things that happened…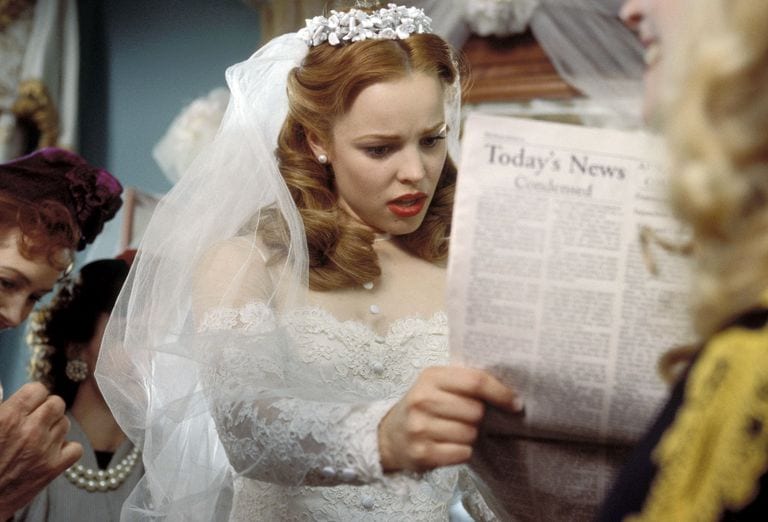 The Reality
Wedding world, like the rest of the world, is a very strange place at the moment postponed wedding left right and centre 🙁 . April should be the start of the season when Thomas Towers comes to life. Our kitchen should be buzzing with the sound of three chefs singing (badly!), chopping up a storm and working their magic on the most awesome tasting menus. The office should be in admin ninja mode – printing, picking and colour coding. Callum should packing up the vans and heading out across the Midlands to get ready for another weekend of wedding bliss.
Instead, our shiny pots and pans are hanging neatly in an empty kitchen. Our offices have been moved to spare rooms, wardrobes and broom cupboards. We find ourselves doing everything we can to help our lovely couples to move their, much anticipated and meticulously planned, weddings to a future date. This is heart breaking for everyone involved.
For one of our team this is pretty close to home; our Customer Service Manager, Lynsey understands more than most what it is like have a postponed wedding. She's been there herself. Here she explains that after the tears, tantrums and tribulations there were some surprising positives to having to move the big day.
Lynsey's postponed wedding Story
Many, many moons ago (not giving away my age but let's just say you couldn't really get married in a tipi, naked cakes were not yet a thing and you certainly couldn't find a bespoke caterer) I was planning my own wedding. Since a little girl I knew where I wanted to get married; in our local church, a beautiful building where my mum and dad had said their vows. After a whirlwind few months of dating, my now (long suffering) hubby popped the question and we set off on our wedding planning journey.
The full story
First stop was the church and after a couple of meetings with the vicar and appearances at Sunday mornings service, we had a date set. August 27th. Exactly 3 years from the day we met. We had plenty of time to slot everything into place so had loads of fun visiting reception venues, hand making invites and working the in-laws' family tartan in to the colour scheme.  Working in event management at the time, I was all over every aspect from the budget to the guest list and thought I was the most relaxed, unbridezilla bride ever…that was of course until the flood.
Holding back the floods
I'm not talking floods of my tears (that came later) an actual flood. You see I'm from Cumbria originally, just above the Lake District and the winter of our wedding year much of my home town flooded. Thousands of homes and businesses were destroyed including my parents' home and of course the local church! Although we were not due to marry until the summer the devastation was felt all year. The church is a listed building and the repairs could not be rushed. It quickly became clear that my August wedding would not take place, at least not in my beloved church.
Decisions to make
I had a difficult decision to make. All that planning and excitement felt as if it was for nothing.
Was this a sign?
Should we not be getting married? I went through lots of emotions. When spoke to the vicar, he moved us to a new date, 3rd June the following year and we started to plan for our new date. We got married and it was the most awesome day ever.
In fact, having to wait a year meant that some surprising things happened:
Our original reception venue couldn't move to our new date as they weren't affected by the flooding. Looking back, we had a lucky escape as we discovered a new venue which was perfect with stunning outdoor space and the most attentive event team.
Having an extra year to save meant that we could now afford all the little extras:
Lots more canapes.
Upgraded to fillet beef for our wedding breakfast
My favourite red wine
Champagne!!!
We had more money for our honeymoon to the Maldives
Upgraded to the water villas and dinner on a private island.
When our original wedding date came round, we were a little sad but so too was the sky. It didn't rain but it was a grey, cloudy day. In contrast our new wedding day was the hottest day of the year with the bluest skies.
We had a slightly different guest list
In the extra year we had to wait we made some new friends and some of our best friends met their partners. I'm so pleased that they were able to be part of our day as they wouldn't have been there a year earlier.
We had extra hen and stag nights
We stuck with our original hen and stag nights as planned AAAAANNND also had another the year we got eventually got married – any excuse!
It was heart breaking at the time, I think everything worked out for the best. We had the best day ever and when I look back, I remember that amazing day and sometimes forget that it should have been a year earlier. But I am getting old so do forget a lot!
Here's a couple of snaps – we didn't have a photographer as I hate having my picture taken. That's probably one thing that I regret now but I didn't know all my amazing industry photographer friends then so it would be a different story today.