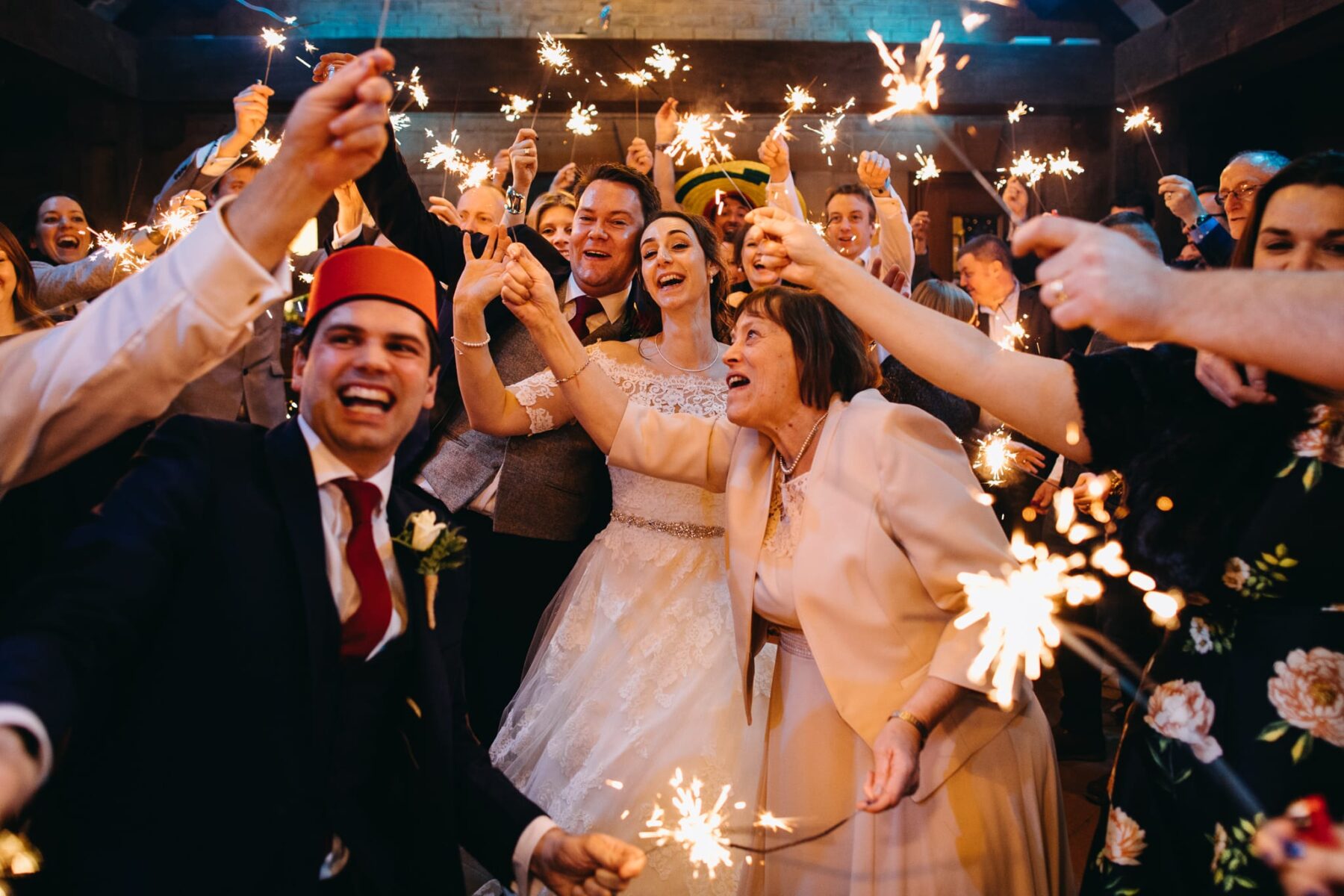 As the new year approaches, it brings with it a whole load of amazing and fabulous weddings to look forward to over the coming months.
Wit 2021 set to be the year of the rescheduled postponed wedding we thing its going to be a busy one!
So, if you're planning a wedding in 2021 – have you got all your bases covered? Here's a few wedding planning tips from our award-winning Leicester wedding caterers to give you some idea of what you should be doing and when, in the run up to the big day.
Wedding planning – give yourself plenty of time
Wedding planning in itself can be pretty stressful, so the secret is to make a plan of exactly what needs to be done and when. The more time you can give to it the better and when you only have a matter of months or weeks, having a checklist will help you no end.
In addition to working out your budget, make a list of the aspects of your wedding that it's important to cover and in what order, such as:
Guest list
Wedding dates and wedding reception and ceremony venue (check dates and venues work together)
Send out save the date cards as soon as possible
Book the following: florist, photographer, videographer, wedding transport, cake maker, entertainment, hair and make-up
Decide on the style of your wedding and source decorations
Source the best wedding caterer – one which will provide bespoke food and drink tailored to you and your guests specifically, not just what suits their menus
Look into nearby accommodation for people travelling from further afield
Pick your bridesmaids, bridegrooms, best man, maid of honour
Book the honeymoon
Set up a gift list
Choose your wedding dress and accessories, then decide on attire for other members of the wedding party
Order and send out official invitations
Decide on the rings
Obviously, in the final weeks that lead up to the wedding, this time will be taken up with confirming details, final dress fittings, food tasting, following up on guests you haven't heard from, creating table plans and making any last minute arrangements, so the more planning you have done well in advance, the better.
Getting your wedding catering right for you
Wedding catering is one of the major parts of wedding planning and it's vital to ensure everything to do with it runs completely smoothly.
So, again, with regard to wedding catering, get your planning done well in advance, ensure you've done your homework and have read plenty of good recommendations on the caterer you choose.
In addition, try the food in advance, to be sure it's exactly what you are looking for and go for someone with a bit of creative flair who can help not only bring your dreams to reality, but give them that added touch of sparkle too.
At Thomas the Caterer, we're massively proud of the comments that happy couples leave us after we've catered for their big day, such as this one from Dora & Johns Bawdon Lodge wedding:
"The food decision was a big one for us. We originally thought we wanted an informal hog roast but that was about it! When we initially met with Thomas this was really the only pre-requisite that we had and the rest was pretty much left up to him! At the end of the meeting he had come up with an amazing variation of our initial idea complemented by some awesome side dishes and when we tasted the brownies…well, that sealed the deal on dessert!!!"
To find out more about the award-winning wedding catering service we provide or book your wedding catering for 2021, get in touch with us today