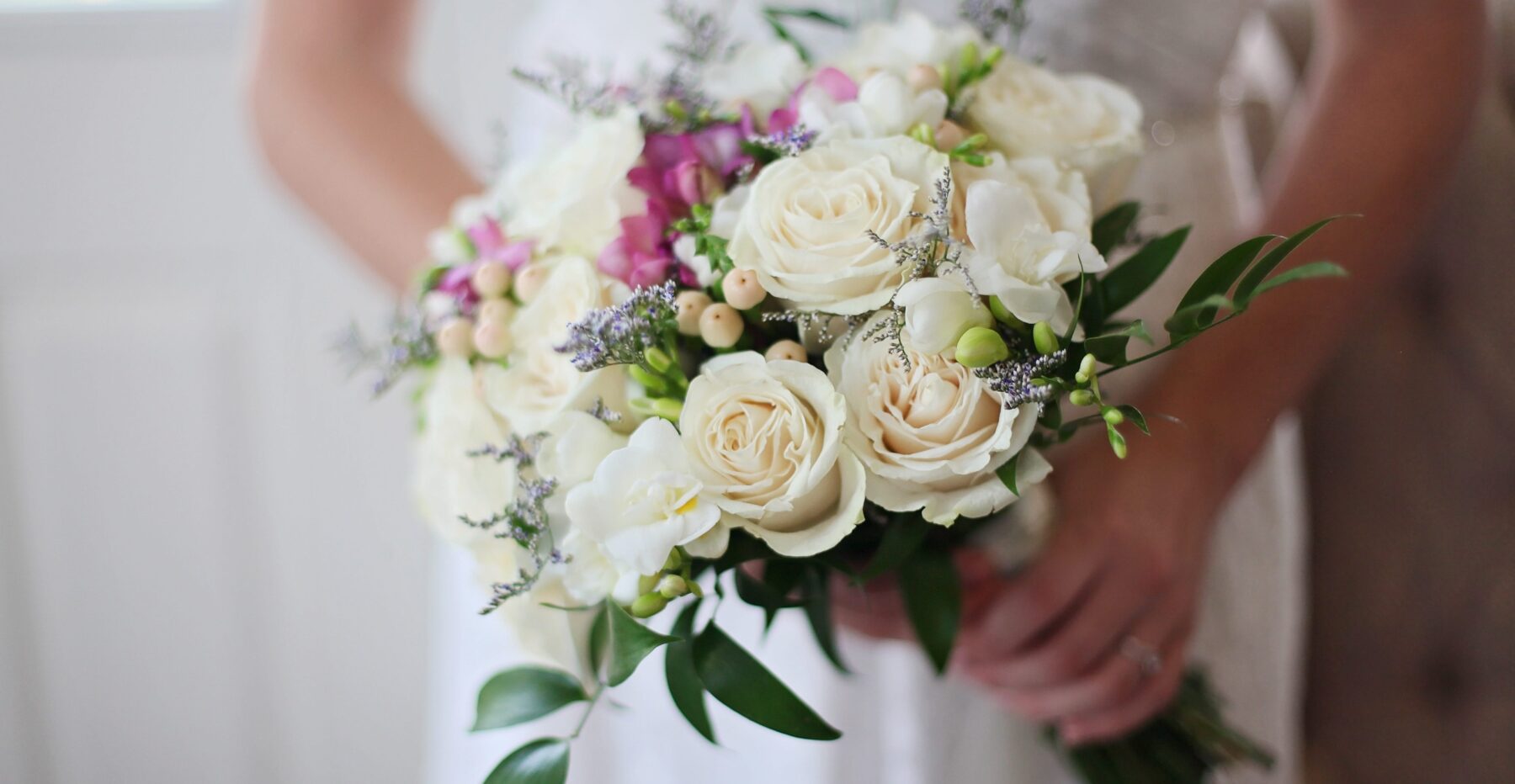 If the thought of wedding planning is giving you a headache before you've even started, here is why a simple wedding checklist could be the best thing you've done in years.
As wedding caterers in Leicester, we reckon it's so true that your wedding should be the most fabulous day of your life.
It's got to be one packed full of little anecdotes and great memories that will stay with you for always and it's because of this that any wedding worth its salt will always take a great deal of careful planning.
So, back to the simple wedding checklist – this is the place where it should all start – save the nitty-gritty details for later.
A simple wedding checklist should, in no certain order, include the following things you need to plan:
Budget
Wedding insurance
Gift list
Theme
Invitations
Wedding catering – food and drink – book the best early
Toast and wedding drinks
Wedding and reception location
Ceremony – what type?
Officiant
Vows
Wedding dress
Bride's shoes, underwear and accessories
Hair and make up
Who is in the wedding party?
Wedding party attire
Gifts for wedding party
Flowers
Favours
Decorations at wedding and reception
First dance
Guest list/ table plan
Entertainment/ Music/ Fireworks
Photographer/ Videographer
Cake
Transport for wedding party and guests
Wedding rings
Wedding night accommodation
Honeymoon
Now, obviously some of these can be figured out a good year before the big day, or others in the weeks leading up to it. Once you have your simple wedding checklist, start by jotting a few points down next to each category.
Then, once you've done that, work out when they will need to be sorted out by. This will give you an idea of which ones to work on first.
It's always a good idea to think about and plan the details of your wedding well in advance so that not only can you be sure what you want, but also you'll have every
However, try not to get overwhelmed by it by cramming it all into your head at the same time. Work through the list methodically, dealing with one subject at once.
Wedding catering just for you
You could go into bags of detail about each and every item on this list, and probably add a few more of your own in for good measure, so we'll stick to the catering for now.
We've had the pleasure of being part of tons of awesome weddings before, so if you're looking for inspiration – here are some of our favourite wedding venues and some wedding food inspiration for deciding your menu.
When planning the food and drink for your wedding, there's no way you should go down the route that's been trodden before. Make it all about you as a couple and only you.
The world is your oyster, so, whether you want divine street food or Michelin starred grandeur, it's completely and utterly your choice.
If you'd like to find out more about the many wedding catering options available get in touch with us today for a chat and some awesome sample ideas.