Another awesome year is coming to an end and it won't be long before a brand new one has just begun.
Time really does fly and when you're looking ahead to your wedding there's just so much to get organised.
You may have already picked the time of year, venue and theme for your big day, but if you're still mulling over wedding catering ideas, then we've got a few tasty tit bits to get you in the mood.
Check out some of the ideas below and imagine putting your very own take on them to make for a uniquely fabulous occasion!
Some great wedding catering ideas for 2018
Share Platters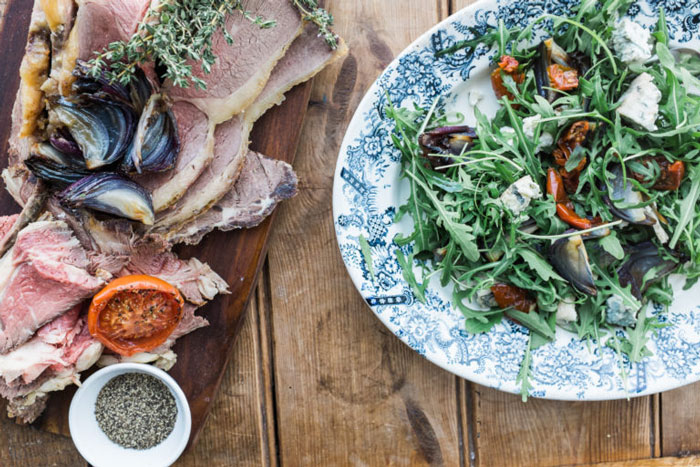 Sharing is most definitely caring with this delicious lot. Say goodbye to set menus and three course meals, here you can eat as much or as little as your heart desires.
It's a gorgeous way to get your guests to mix and mingle together while they enjoy a little of everything on the show-stoppingly sumptuous banquet laid out before them.
From inspired and completely gorgeous meat, fish and vegetarian mains to fresh and funky seasonal sides and salads, there are so many combinations to choose from.
See full blog post – https://goo.gl/UE4nXY
Tapas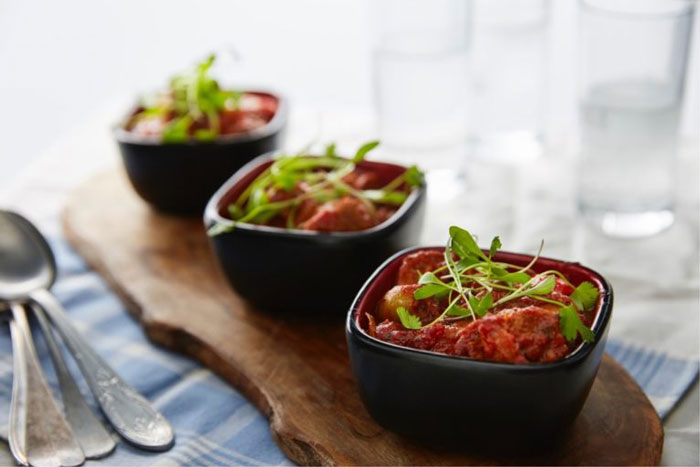 Serving tapas for your wedding breakfast is a chance to inject some real European flavour here with an array of massively popular Spanish influenced tapas dishes such as patatas bravas, chorizo, calamares and gambas al ajillo.
The range of dishes can also extend out into flavours from other European destinations, such as Italy, Greece and then further afield into Asia and Africa. And even if you aren't keen on the flavours of food from other countries, you can put your very own British take on tapas too!
In a similar way to the sharing platters, it's a great way for guests to try lots of new things and get chatting while they do.
See full blog post – https://goo.gl/s8rqFJ
Steak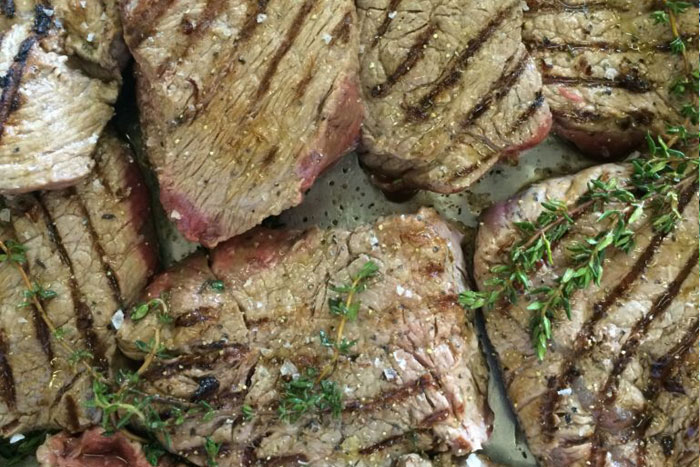 You absolutely cannot go wrong with the perfect steak dinner and for many it comes top of the list of their favourite things to eat. So why not incorporate it into your wedding menu?
Ways to make it super special include a wide variety of canapes to start and then the very finest when it comes to the main course, not only in the quality of the steak, but in the vibrant and crisp green vegetables and salads that can be served with it, not to mention delicious fresh sauces and hand cut chips.
See full blog post – https://goo.gl/bP9hmT
Simple food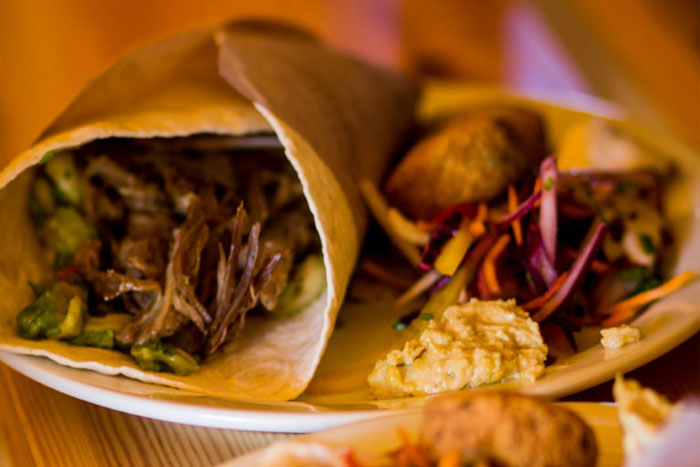 Wedding venues can vary massively, but, when you want the day to be relaxed, fun and uber cool, then simple, yet delicious food served on the hop or alfresco has to be the way forward.
Super tasty treats such as this can include dishes inspired by the street food of some of the big cities of the world, such as falafel, pork wraps, noodles, chilli, hot dogs, posh kebabs and southern fried chicken.
Team it up with some gorgeous salads and freshly made bread and you've got a total treat in store.
See full blog post – https://goo.gl/KtFFGc
Travel Inspired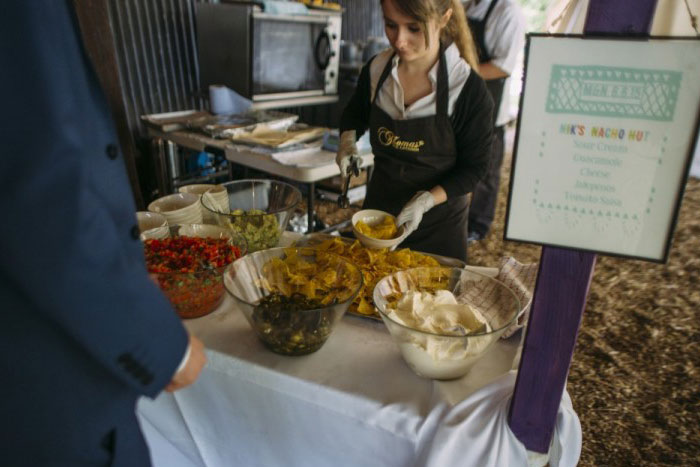 Finally, whether you're a massive fan of travelling and have some amazing memories, or there's some international heritage in the mix, then why not pay tribute to that with some delicious dishes inspired by the country of your choice?
From a central American fiesta, to flavours infused with middle Eastern spices and the fragrant delights of South East Asia, we've catered for a whole variety of internationally inspired weddings in the past.
See full blog post – https://goo.gl/GNssVz
Give us a call to get inspired
Whether you're getting married in the new year or beyond, we hope our ideas have got your taste buds tingling and your creative juices flowing!
If you're unsure about what it is you want, let us help you decide. To throw around some thoughts get in touch with me today about your wedding catering.
Photos by Ed Brown Photography, Sarah Brittain Edwards, and Shelly Richmond