Amazing Graze!
Awesome Event Catering Grazing Tables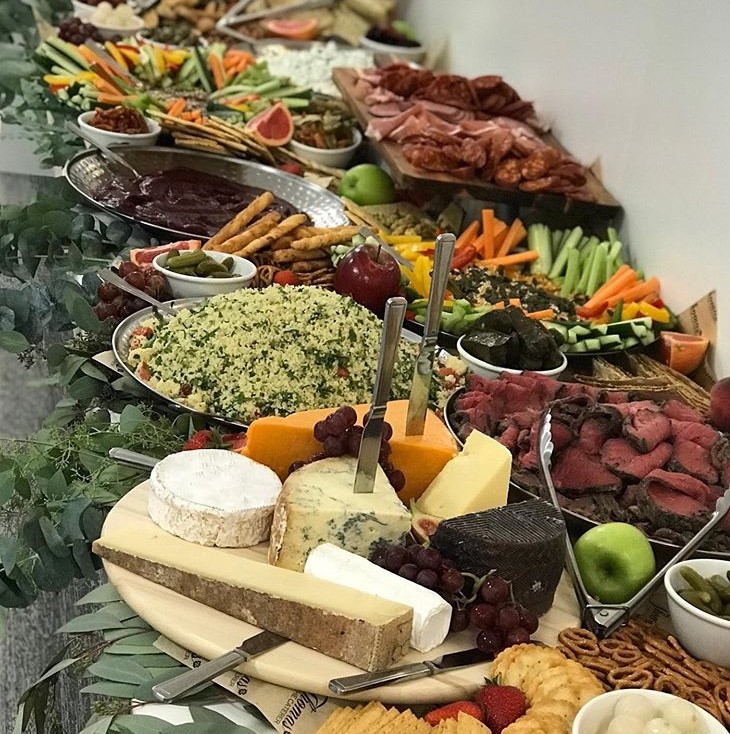 Looking for something a little different for your event catering? Step up to the grazing table. A creative twist on the standard lunch buffet where you'll find oodles of delicious dishes beautifully presented. The table top is literally filled with gorgeous food. A feast for the eyes as well as the stomach.  Looking so incredible it's (almost) too good to eat. Whether a working lunch, product launch or a private event, lunch menus don't need to be the same safe options. If you want to inject some fierce flavour into your event catering grazing tables could be just the tonic.
You can create grazing tables with an array of dishes and food styles, from a beautiful brunch or a light and healthy lunch to a fabulous wedding banquet. Mouth-watering meats, delicious local cheeses, fresh fruits and vibrant veggies all work wonderfully. Theme your table any way you'd like, opt for the flavours and colours of the season or something a little more daring. For something a little sweeter add in a dessert table filled with the ultimate indulgent treats.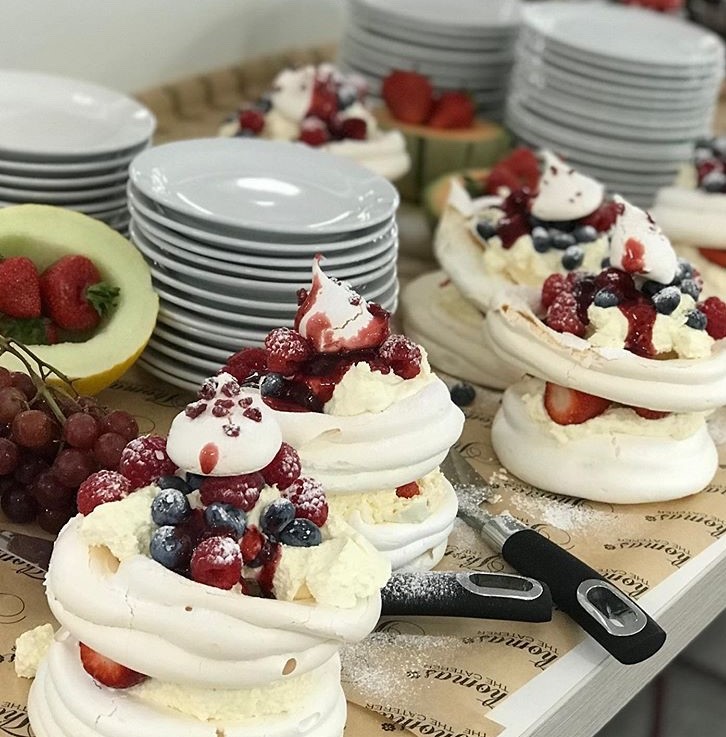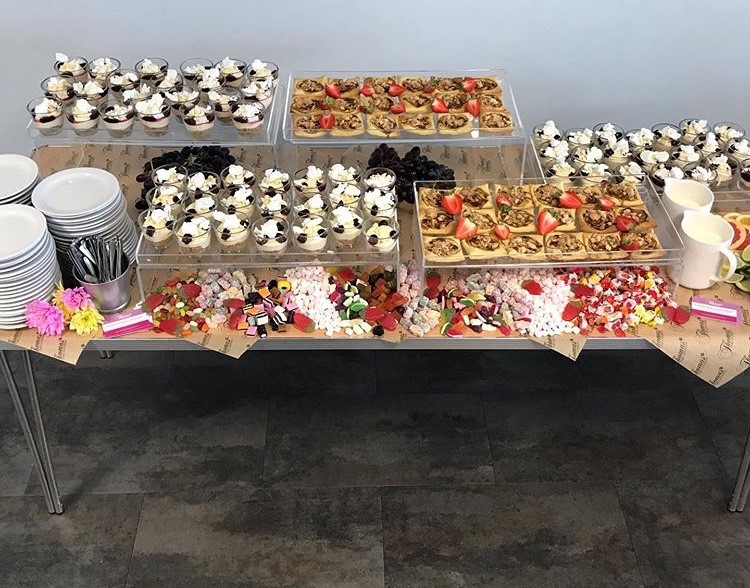 Just like these stunning menus we created for recent grazing tables
Fresh, Funky and Full of Flavour
Cold grazing table

Ham Hock Parsley & Piccalilli Terrine
Roast Mustard & Herb Beef
Cured Meats
Pickled Vegetables, Olives, Sun blushed Tomatoes
Crudités
Thomas the Caterer Homemade Breads
Crisp breads & Grissini
Mixed cheeses, Fresh fruits
Humous
Beetroot puree, Tzatziki, Butternut squash & pumpkin seeds Dip
Tabbouleh
Burnt Broccoli & Chilli Salad
Dessert
Chocolate Brownies and Mega Pavolva
Fabulous Festive Feels
Festive Grazing Table
Chicken Liver Parfait, Spiced Fruit Chutney, toasted Brioche
Roast Mustard & Herb Beef
Poached Salmon, Lime and Dill
Cured Antipasti Meats
Pickled Vegetables
 Olives
Sun blushed Tomatoes
Crudités
Thomas the Caterer's Homemade Breads
Crisp Breads & Grissini
Mixed Leicesterhire Cheeses
Fresh Fruits
Humous and Dips
Melton Mowbray Pork Pies
Maple Glazed Pigs in Blankets
Pork and Apple Sausage Rolls
Leek and Bacon Tarts
Stilton Cheesecake, Onion Chutney
Dessert
Assorted Chocolate Brownies –  'Terry's Chocolate Orange' Brownies, Salted Caramel, Chocolate
Mega Blackberry Pavlova
Seasonal Pear and Almond Tarts
Mince Pies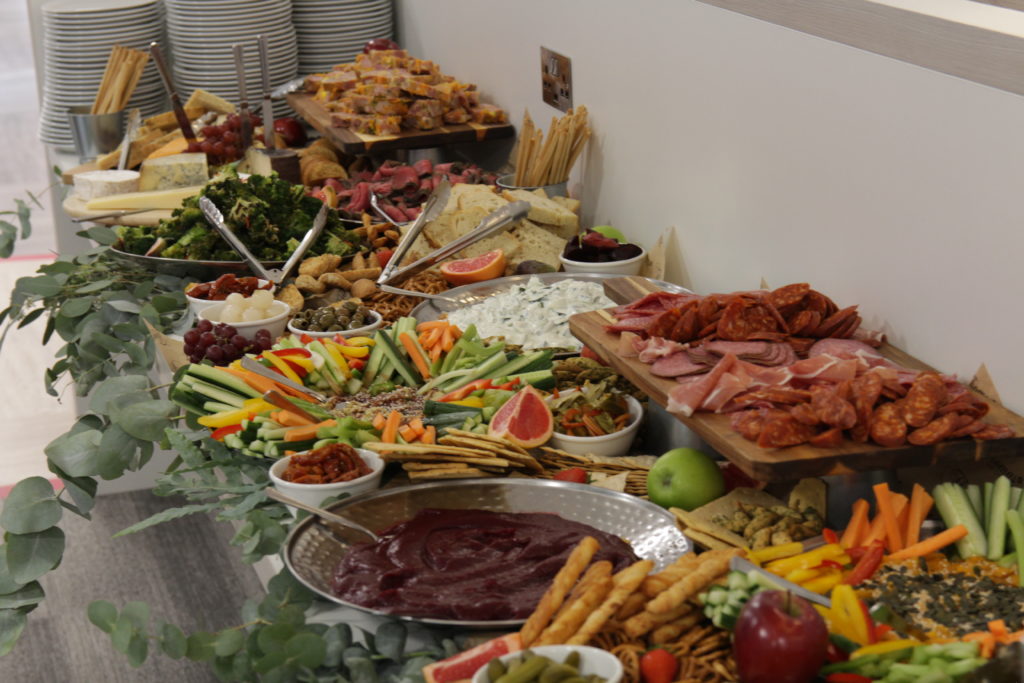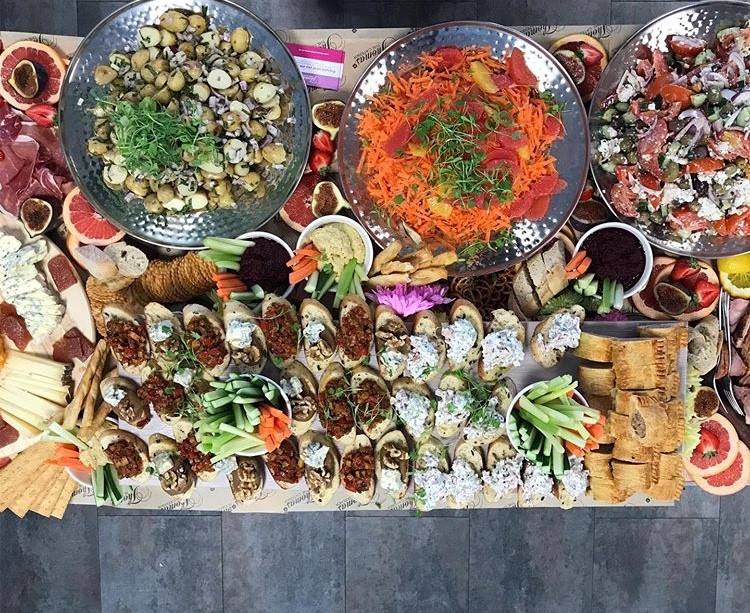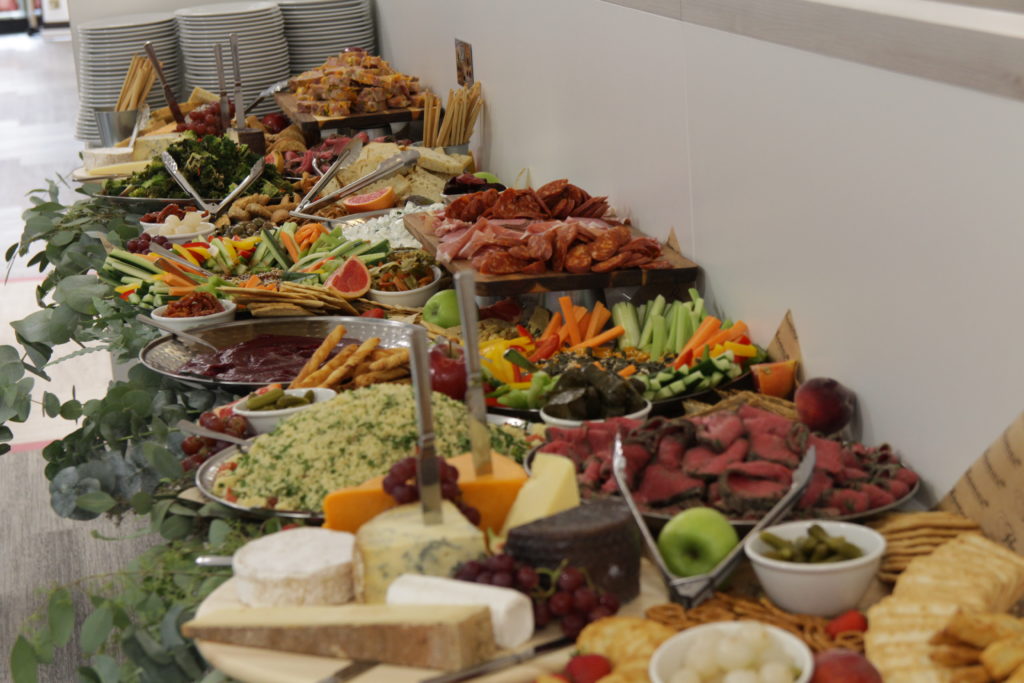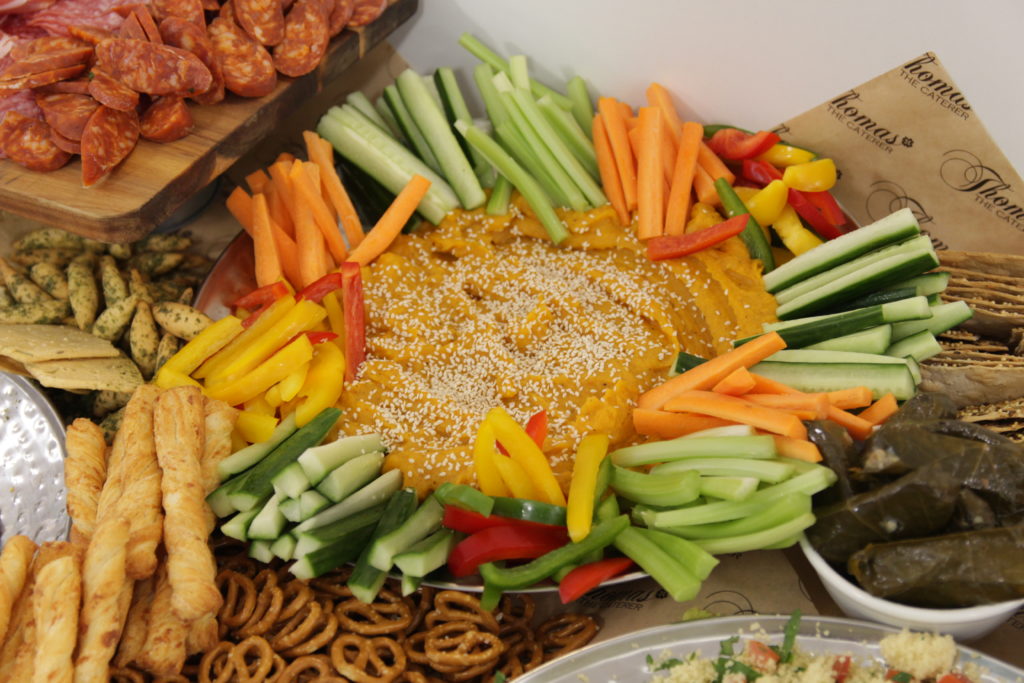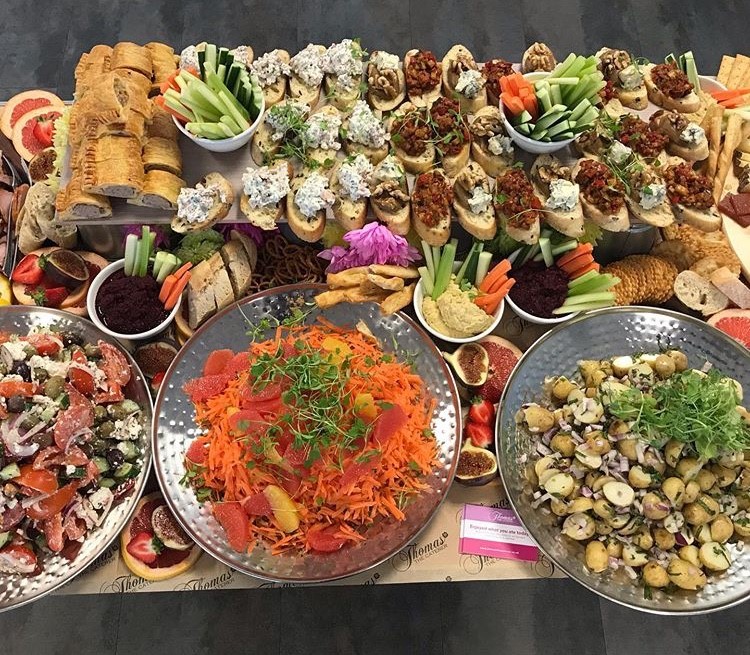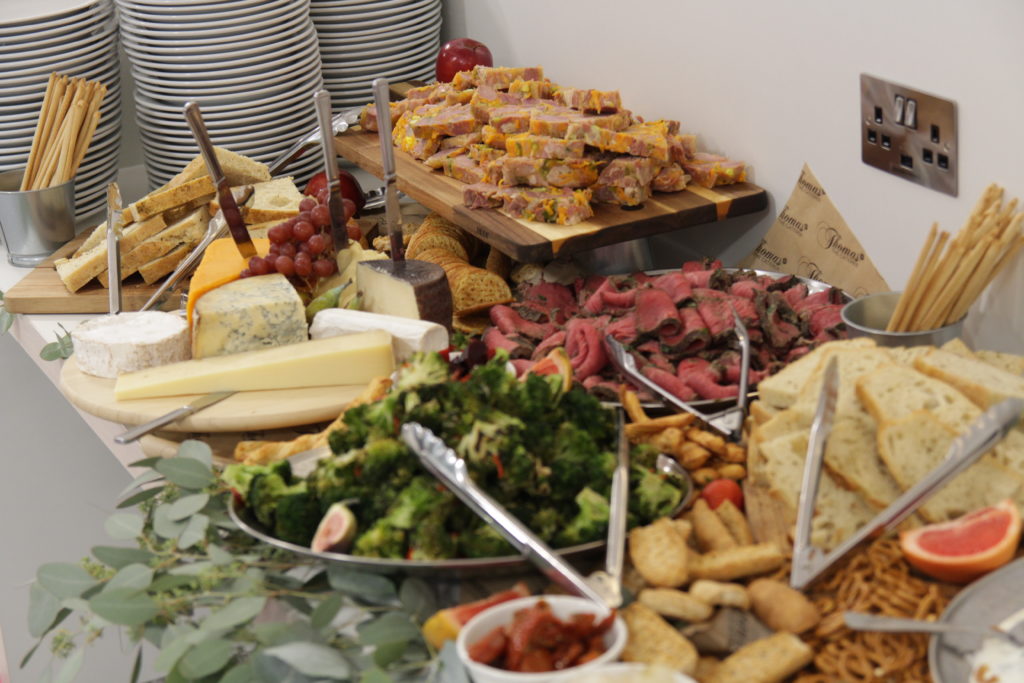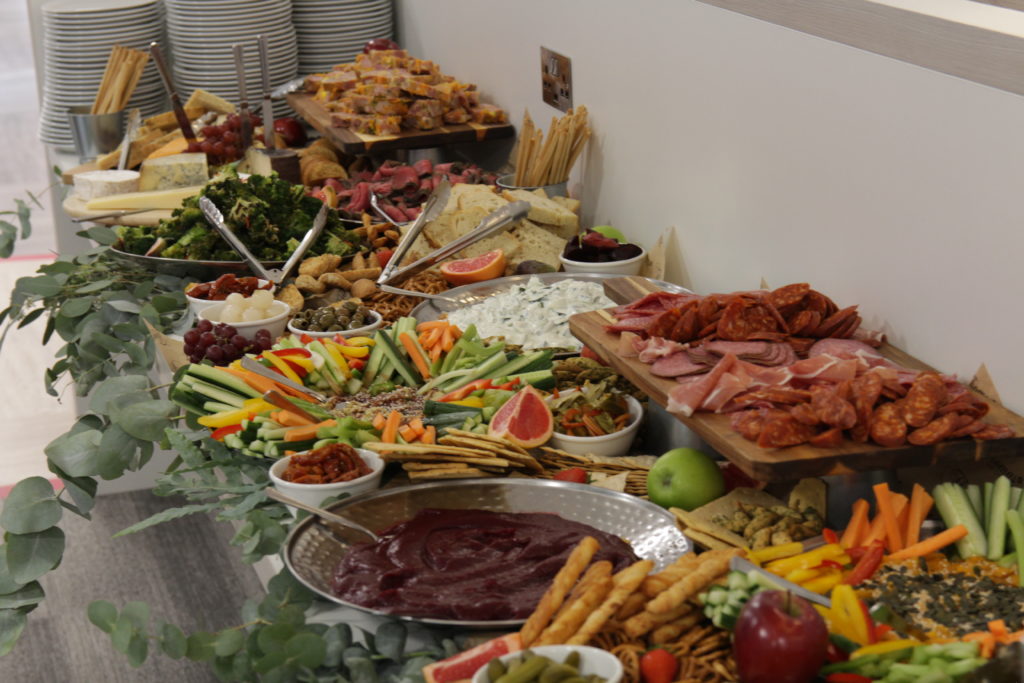 If you are looking for exciting and creative event catering grazing tables are a fantastic idea but we've got tons of other suggestions. Give us a call on 01163 260529 to talk through your event.
We'd love to design something really special.
See us in action here at Thomas TV