Claire and Paul seem to have been in my diary for ages and that's because they have!
Claire and Paul wanted something very different to the normal wedding food that they had eaten in the past, they truly wanted wedding catering that told their story.
They celebrated their tipi wedding at Bridgehouse barn, with Peak tipis, and Lee Garland took the photos with his skilful eye!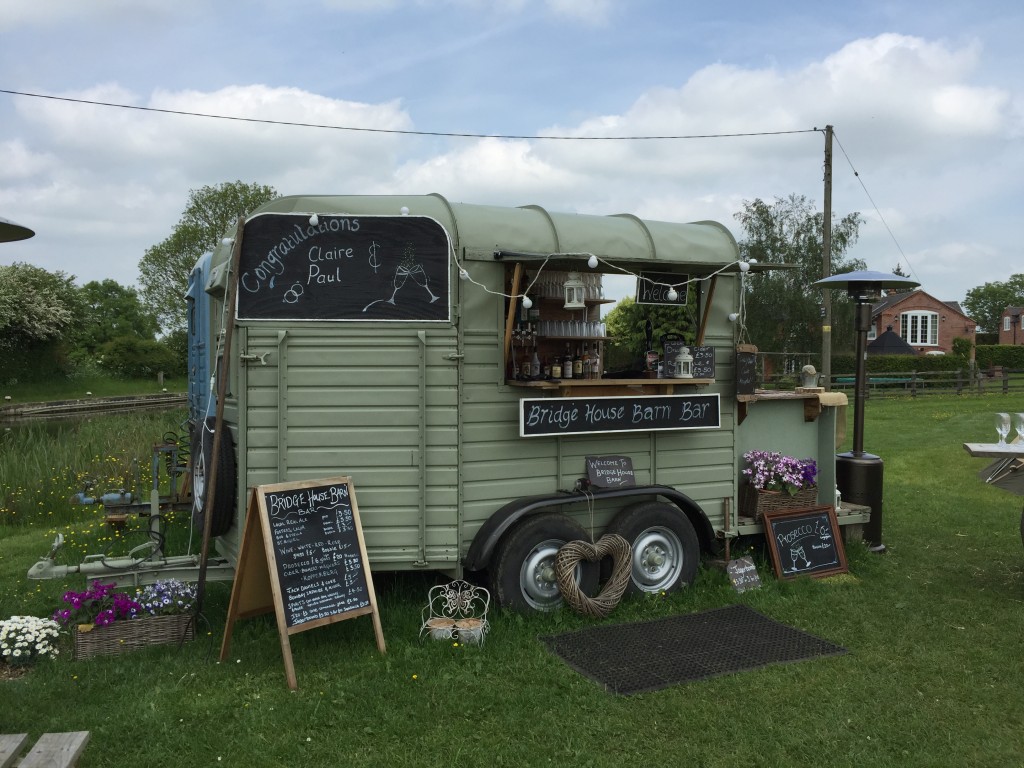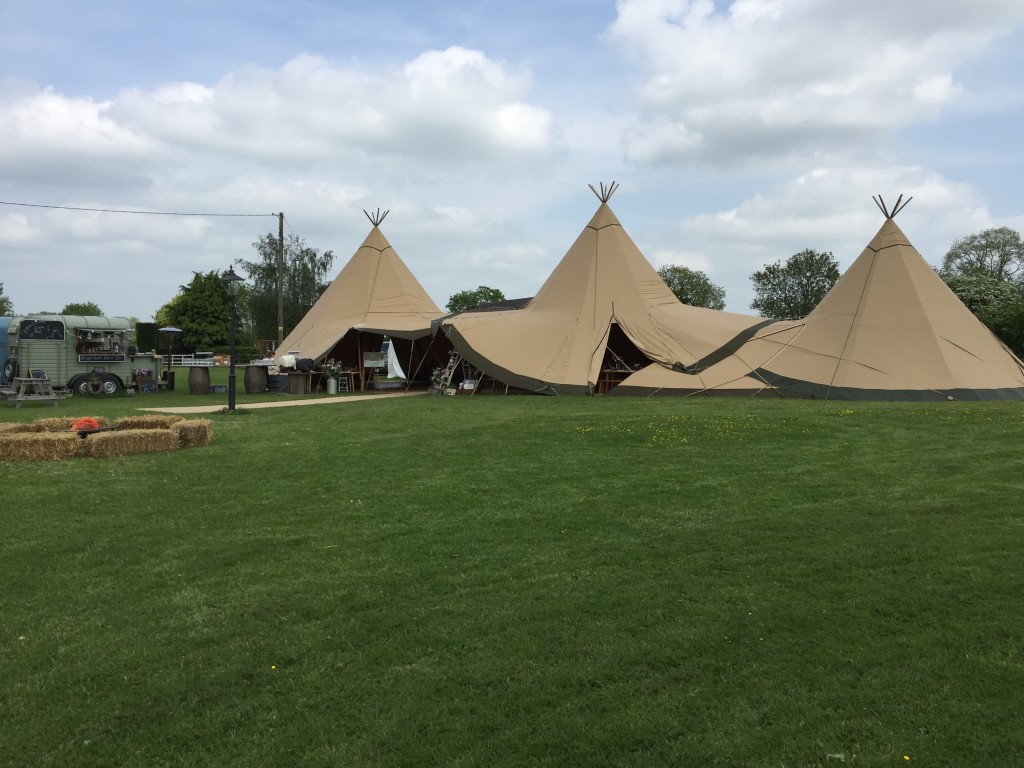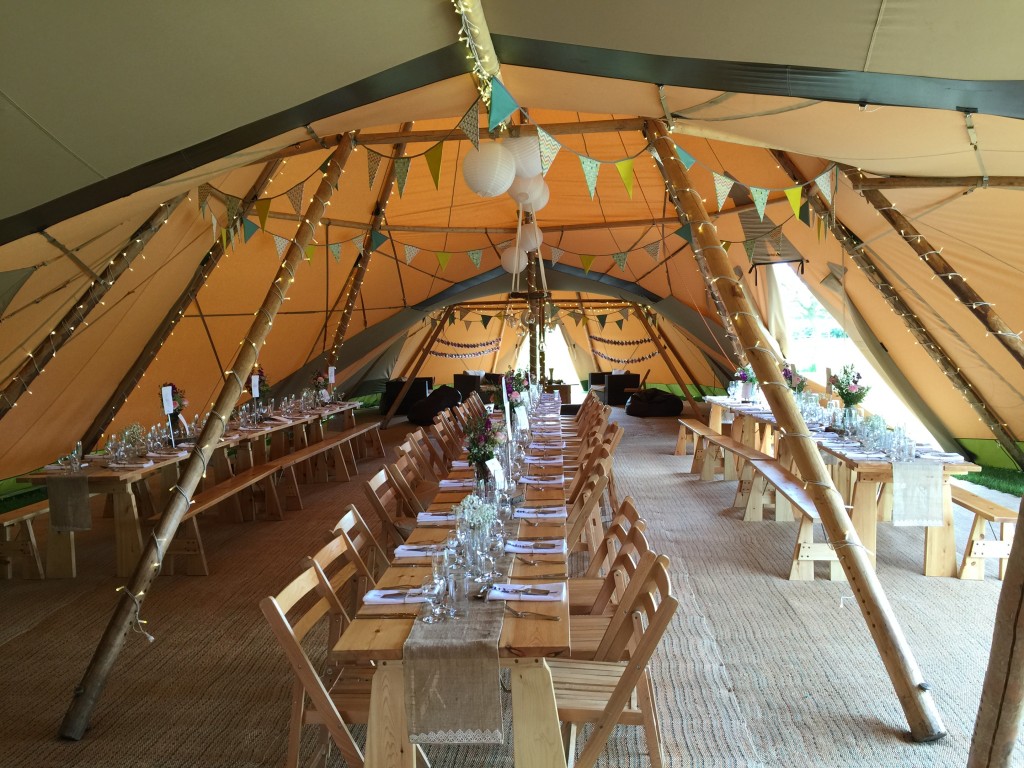 Claire and Paul were a pleasure to work with, all their ideas and polite disposition was a delight to welcome over to Thomas Towers and talk tipi wedding food… I'm a little sad it's over!
Here is their stompingly good wedding menu
Feast your eyes on this!
Canapés:
Blue cheese empanadas,
Braised beef and Yorkshire puddings horseradish sauce,
Hoi sin duck pancakes,
Prawn, lime and chilli "cups",
Satay chicken noodle pots,
Goats cheese and red onion marmalade "Cheese cakes".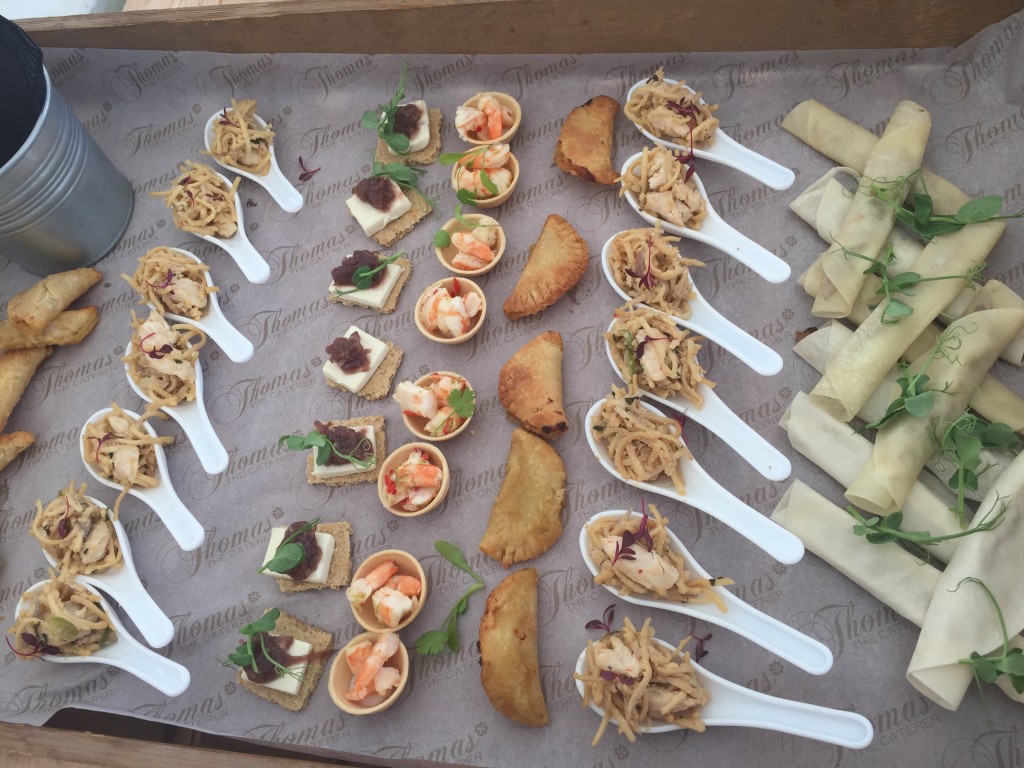 Starter Bombetti Rouletti!
Smoked fish arrancini, Olive arrancini, Wild mushroom arrancini & lemon vinaigrette, dressed leaves.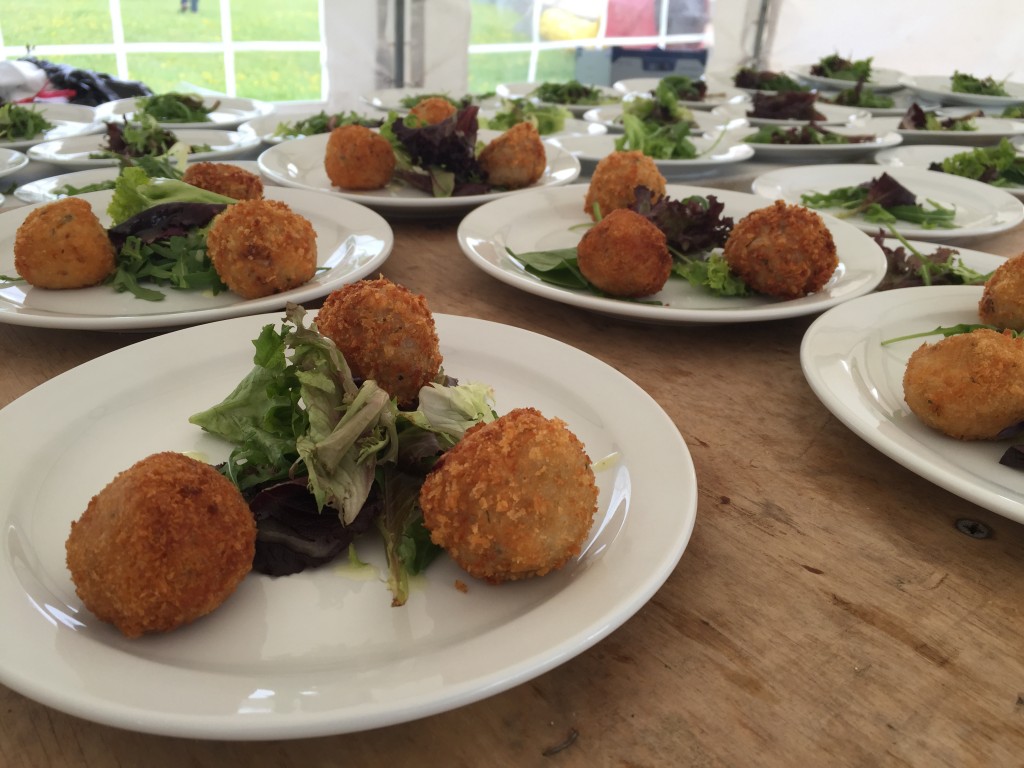 The main course served family style:
Sticky braised shin of beef scented with Asian flavours
Lemonade poached salmon (a crazy idea, I had to test it out first)
Cumin and parsley crusted turkey.
Roasted beetroot balsamic glaze chervil and orange.
Pomegranate, cinnamon roast butternut squash and rice salad with fresh mint.
Charred broccoli, with chilli and garlic.
Asparagus, oven dried cherry tomatoes, grilled courgette and holloumi salad.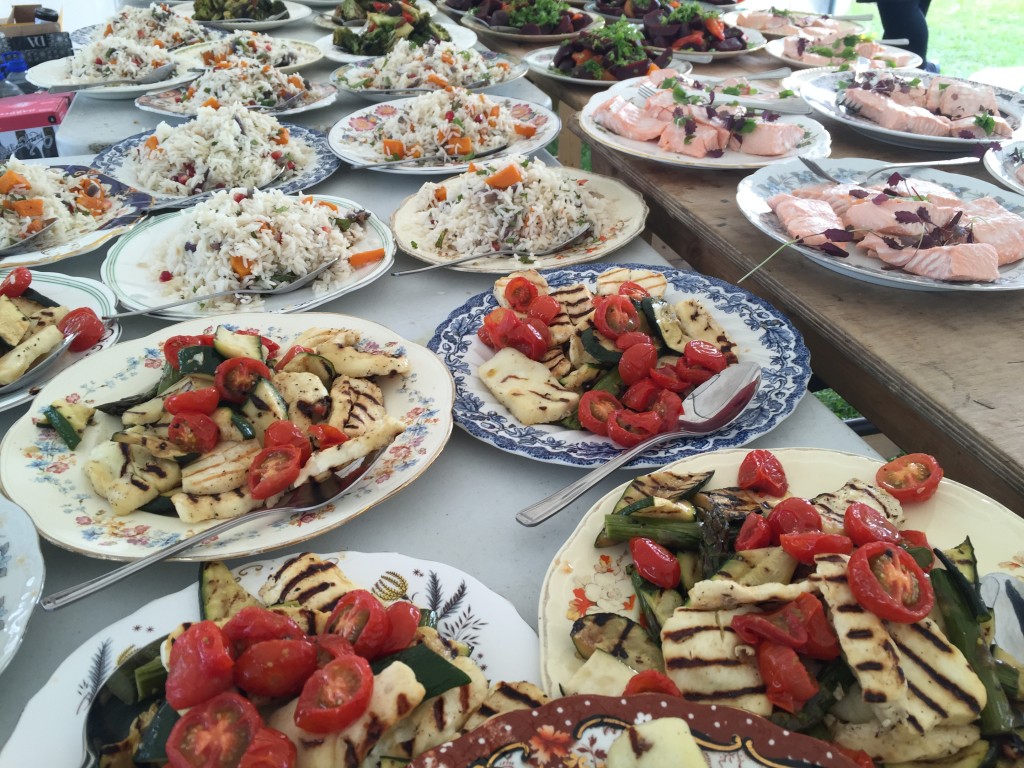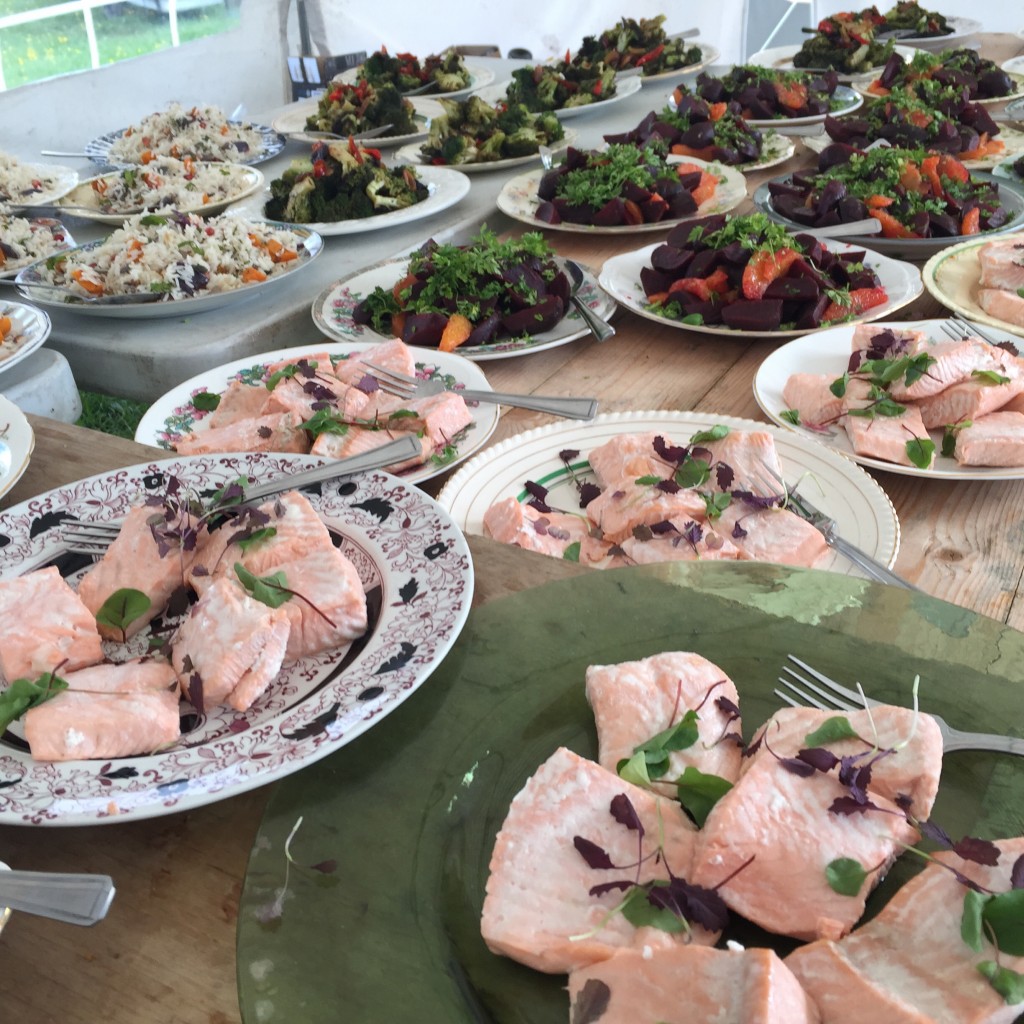 Dessert
Nigella's chocolate and Guinness cake three tiered served as dessert.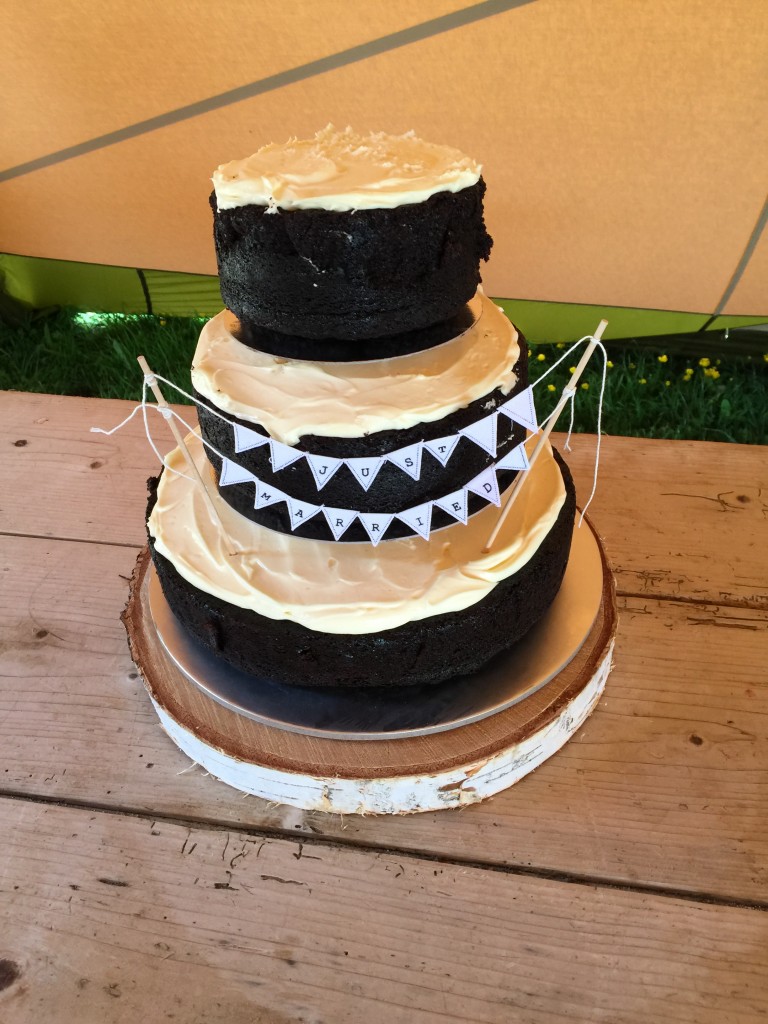 If you want to have awesome wedding catering that tells your story. You had better Get in touch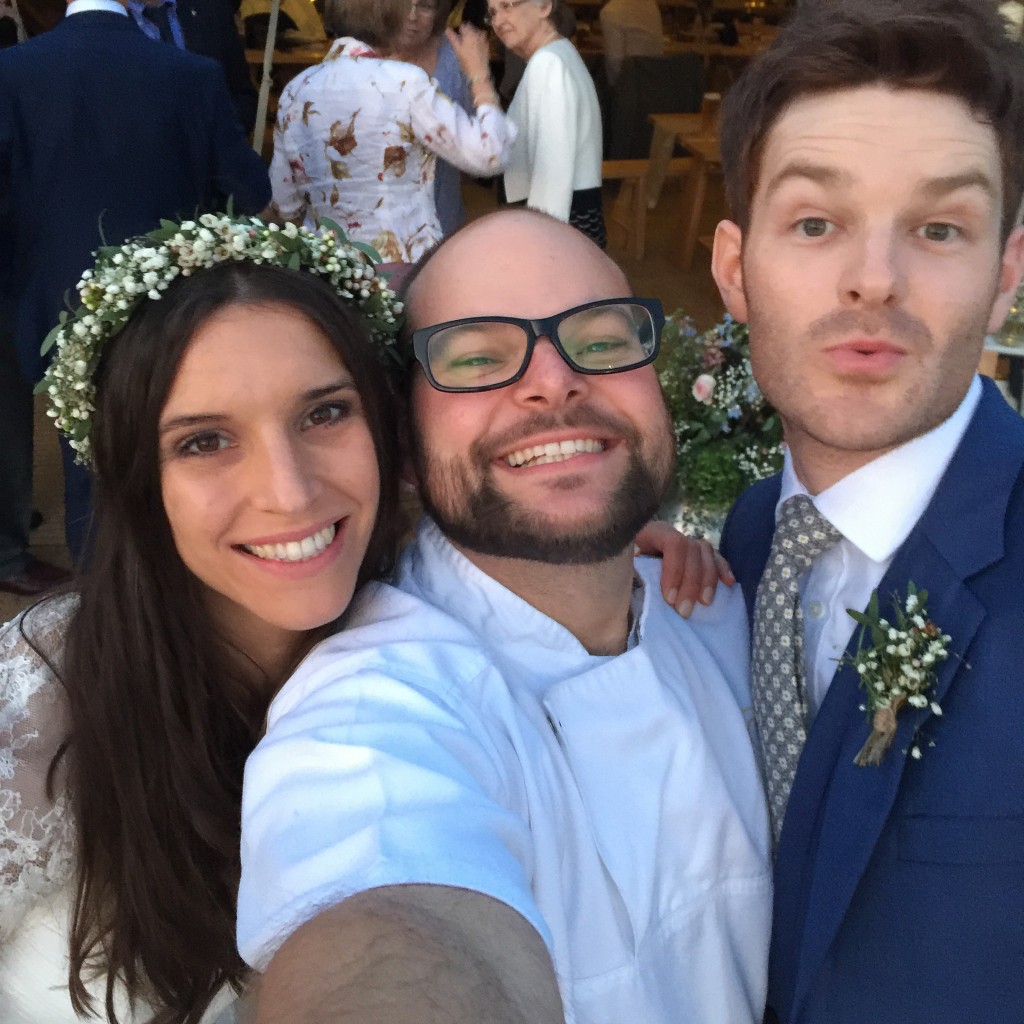 Here's what they said:
"Hi Thomas and team!
We would like to say a huge thank you to you all for providing us with an absolutely amazing spread of food for our wedding on Saturday. It was so incredibly delicious and that shin of beef was unbelievable! So many of our guests commented on how tasty the food was too.
We both love our food so it was an important part of the day for us, and you really did provide a top notch service all round. You have been so helpful throughout the planning stages, answering our questions and coming up with a bespoke menu personal to us, all of which really has made the whole experience just perfect!
You're a great team and we're so glad you were part of making our wedding absolutely awesome!
Thanks again"
Paul and Claire (Mr and Mrs Smart)