Mexican wedding food !
It's not often you are approached to do a Mexican wedding food menu so when Mirlah and Nik asked me to do theirs I jumped at the chance here's the full story..
Mirlah and Nik have been together since like forever! They both really love fun quirky and different things!  Which shows off in style at their wedding, Mirlah is a creative at heart (normally graphic design) but it definitely seems there may be a future in wedding styling if she wanted!
The food was definitely a team effort with the mexican wedding food on the cards as the wedding was being themed on a central American fiesta, inspired by their travels there.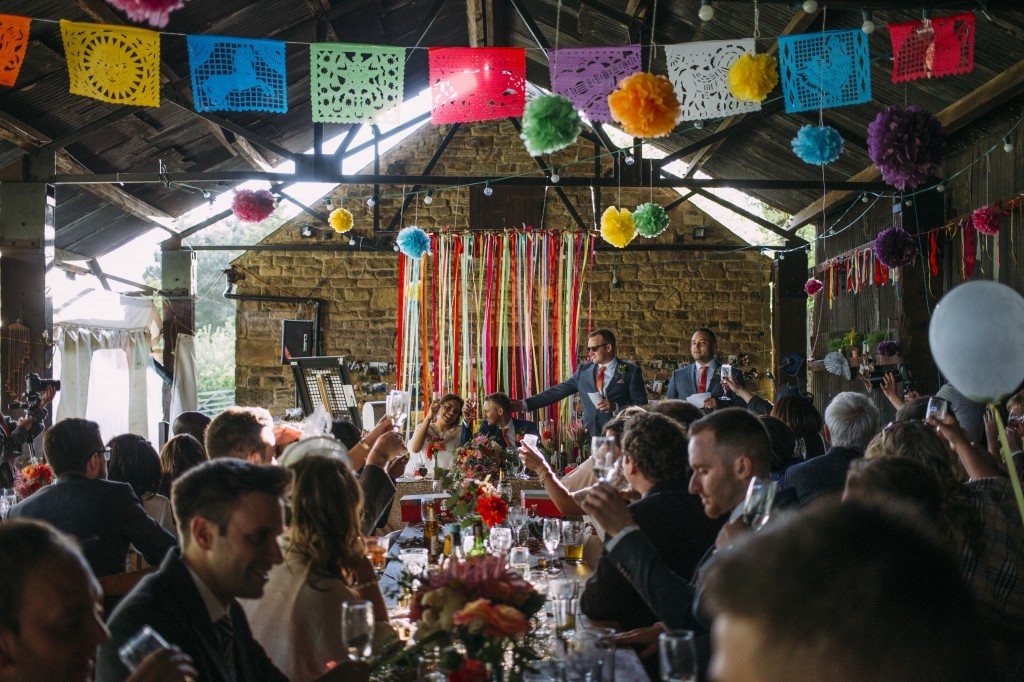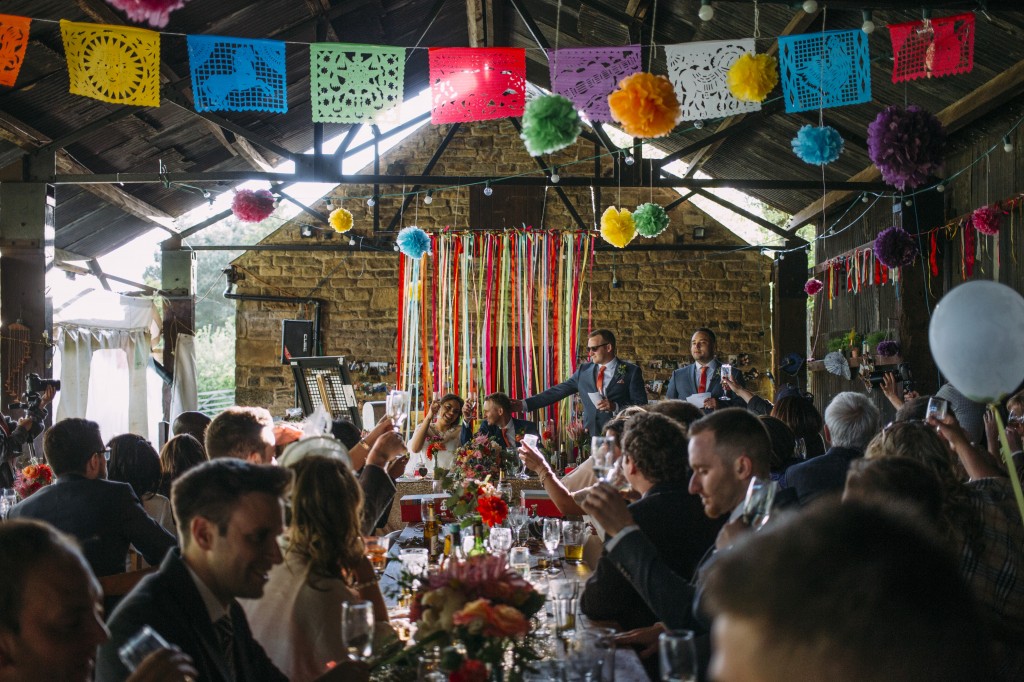 I fist met Mirlah at an tipi open weekend 5 years ago I was showcasing our newly built Tommys tortilla stand, and at this point Mirlah got her wedding catering creative juices going, drove home that night to tell her fiancée " I have met some one…… To do our wedding catering" (this still makes me laugh and I can just imagine Niks face as she told him that sentence)  Mirlah was quick to get a meeting with me to be sure I wasn't booked up and sat down with a coffee to talk food or indeed mexican wedding food.
This creative pair wanted food stands… kind of street food style where people could come up and have a smaller portion of many dishes.
Nik is also a mad pop corn so this had to make an appearance  So we came up with a few flavours of pop corn and they were placed all around the venue along with some spiced roasted nuts.
The canapés we also Mexican themed in the shape of maracas! (Balls)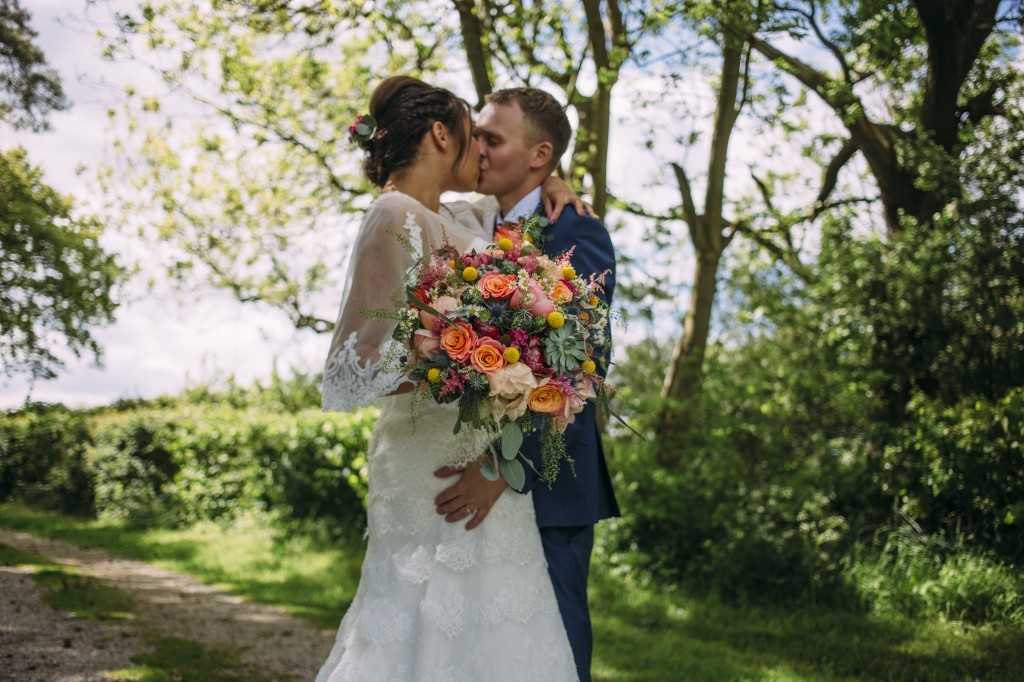 What was on their Mexican wedding food menu?
Spiced roasted nuts
Lime and chilli popcorn,
Chipotle spiced popcorn
Regular salted popcorn
Salted caramel popcorn
Canapés
The "Maracas" all served on sticks
Chicken and lemon confit bonbons smoked paprika mayonnaise
Chorizo and basil arancini roasted garlic mayonnaise.
Mini mozzarella balls, sweet chilli and mint sauce.
Salmon and lime mousse coconut crumb
Whipped Goats cheese, walnut crust beetroot caviar.
The food stands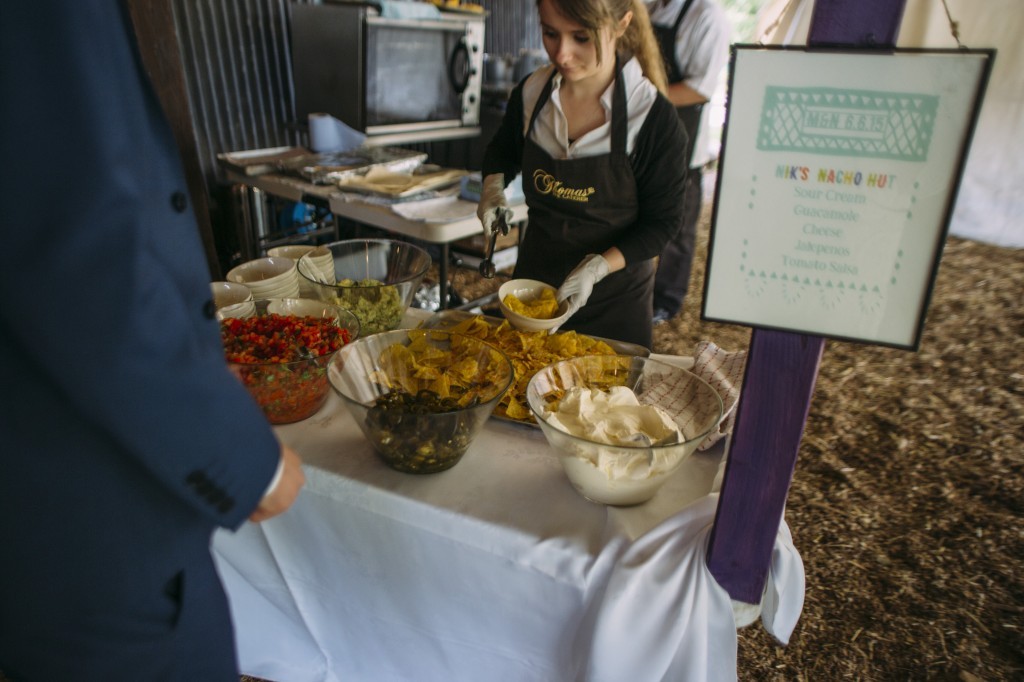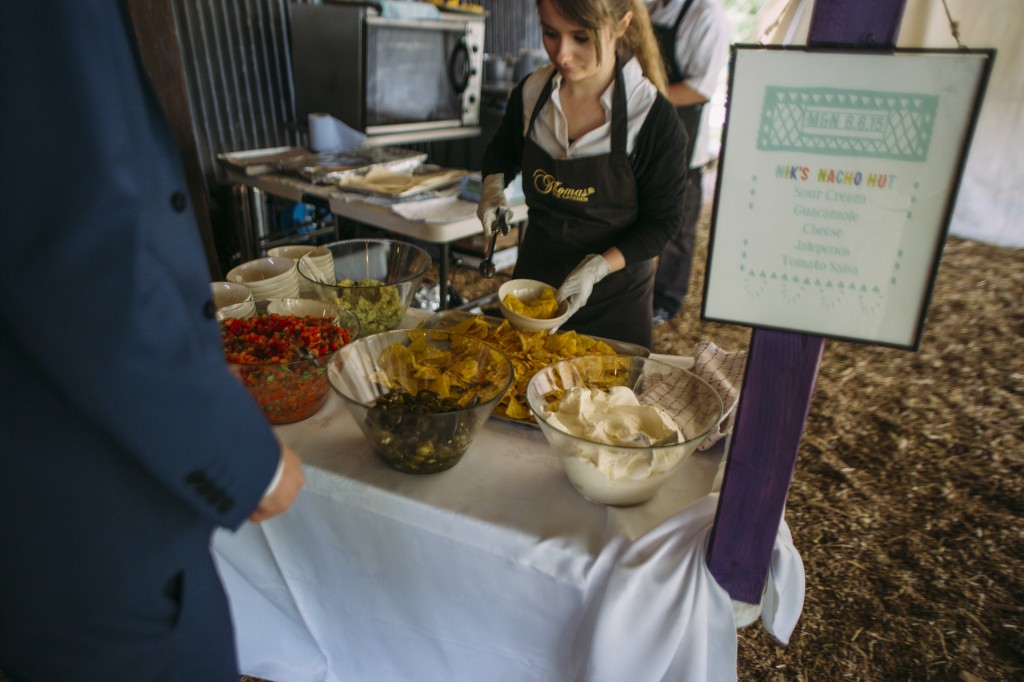 "Antojitos" 
Black bean chilli, guacamole, lime salsa and herby pancakes
Pulled pork tortillas, banana and coriander salsa, apple salsa, and flaming hot salsa.
Niks Nacho hut! Sour cream, guacamole, cheese, jalepenos, tomato salsa
Jerk Chicken and jambalaya rice and creamed corn & red pepper relish
El Fin
The desserts
Served family style.
Churros in shot glasses with chocolate sauce Margarita Granita, 
Passion fruit cheese cake we served this on dry ice Just because its fun!
For the evening 
The ultimate chilli con carne served with crusty bread served in new york style take away containers.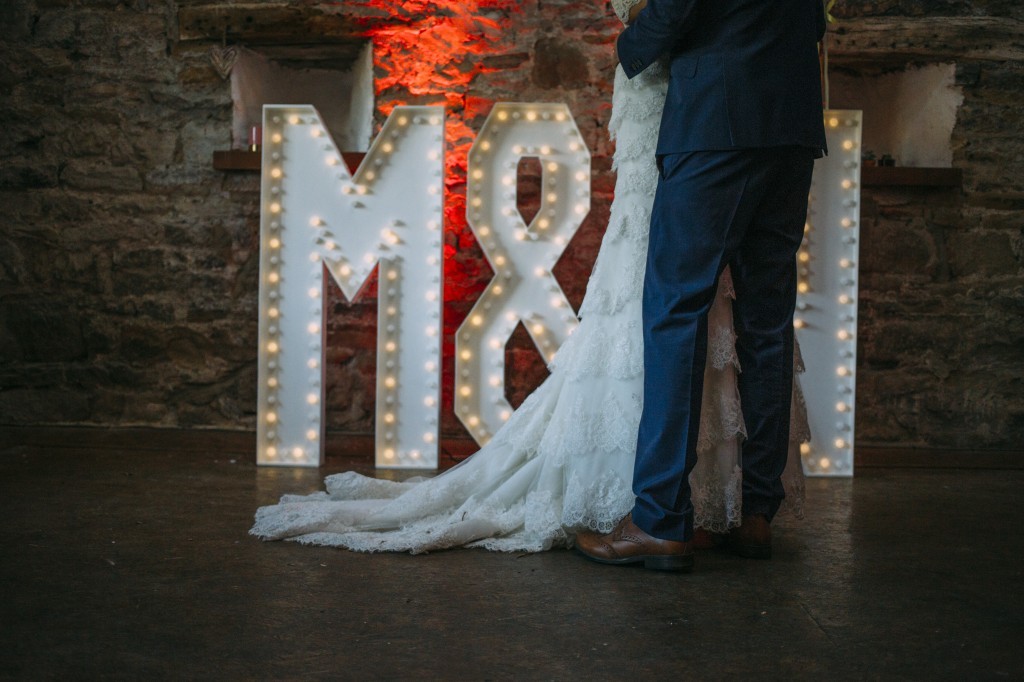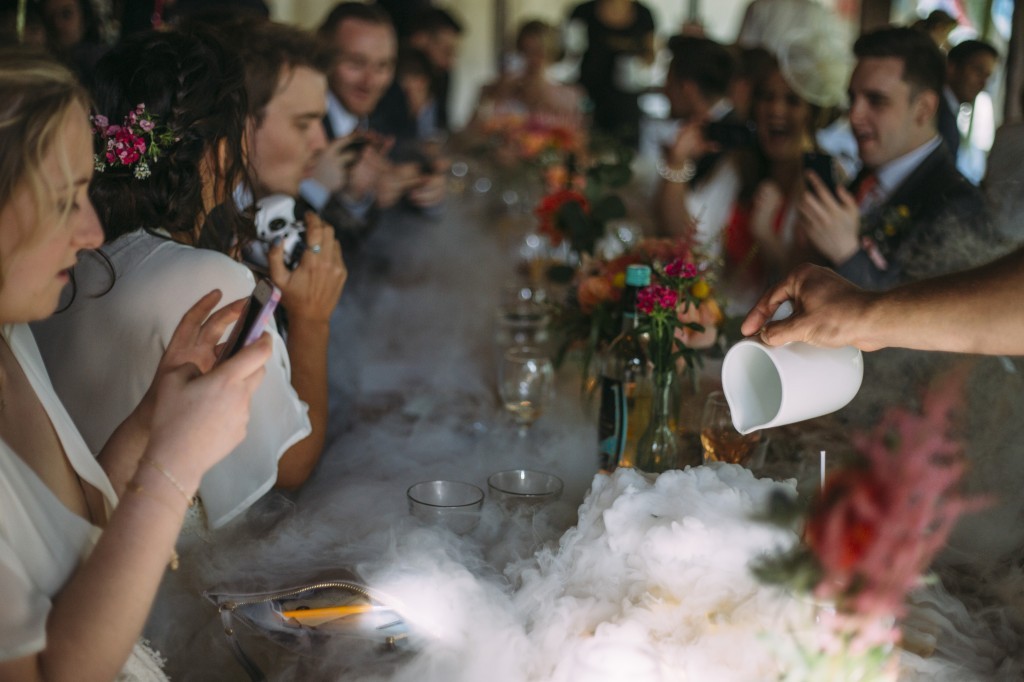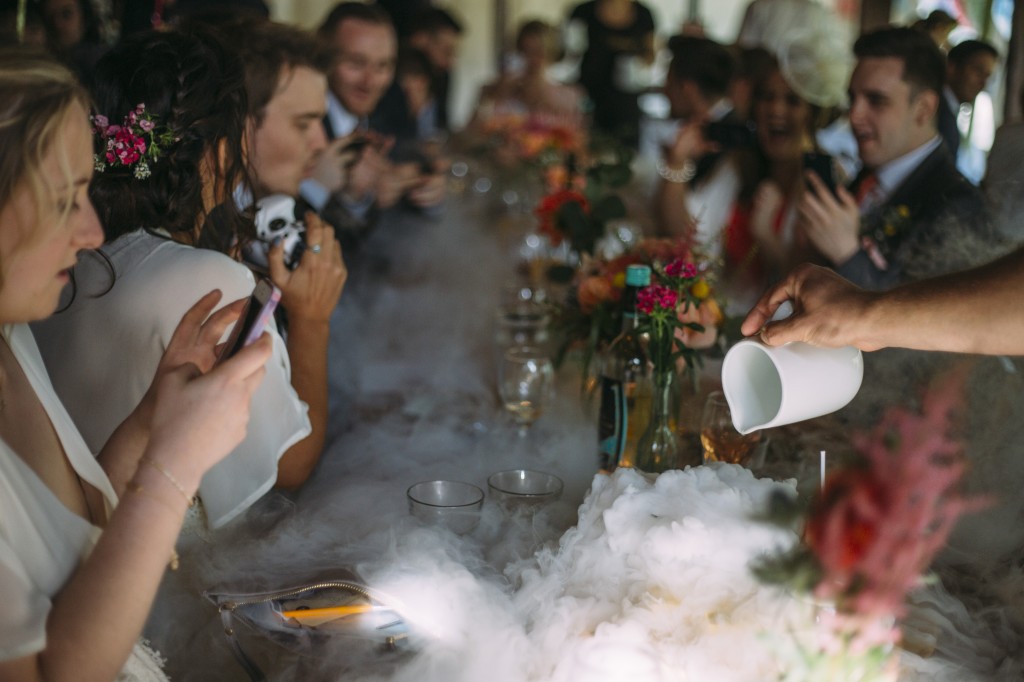 Photography all by Shelly Richmond