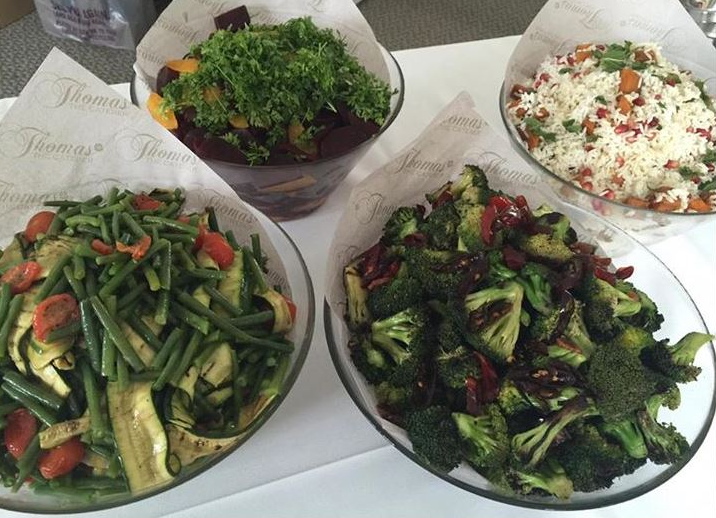 Woohooo! Finally summer is here! The temperatures have been well and truly hotting up over the last week or so and it's making for some great opportunities to get out in the garden, fire up the bbq and enjoy the sunshine!
All this warm weather is bringing a real happy vibe to some of the weddings that I've been at lately and it's giving me some great ideas for the best kind of food to have at your wedding when it's hot.
It goes without saying that if your wedding is taking place in the heat of summer, you won't want to be serving up winter warmers, but you might be wondering what will keep your guests cool while they take part in your special day.
A few ideas….
It's always good to keep your food light when it's warm, the aim being to stave off your guests' hunger pangs, but not leave them feeling bloated and full because that's the worst in the hot weather.
Cut out the carbs and the oodles of dairy – go for light and airy, rather than stodgy. Instead, incorporate sweet and refreshing fruit, exciting meat and fish platters, amazing cooked to order steaks and delicious looking salads.
When it comes to the pudding, watch out for things that might melt the minute they're put out – perhaps consider an ice cold smoothie station instead, a mimosa bar, or your very own ice cream van.
Plates piled high with food are never particularly tempting when it's hot, so instead, try a variety of dishes tapas style, or finger food, such as mini kebabs with home-made salsa, and other small bites that the guests can nibble at when they get peckish.
Ploughman's style goes down as well as it did with the farmer in the field on a hot day. And, because it's your wedding, here is your chance to add a range of home-made chutneys, pickles and all kinds of delights to your standard bread, cheese and meat platters.
A few other tips we've learnt in our time
Because of our Great British weather, it's often difficult to predict whether it will be pouring down with rain or blazing hot on your big day.
Only in the days before will you be likely to get some idea, so it's always good to have a plan B just in case and there are a few things you can factor in at the last minute if you know it's going to be a warm one.
Make sure there will be adequate shade if needed, especially for young ones and the elderly.
Consider putting bottles of suncream in the loos, thus keeping any lobsters at your wedding firmly on the plate.
If you've spent a lot of time, money and effort on the cake, ensure it can be kept somewhere cool.
Order in lots and lots of ice and make sure the water is free flowing!
If it's mega hot, consider hiring in some fans to keep your guests cool and be flexible about the time your guests will have to spend waiting around in the heat.
Did you know I'm a published author?
If you're looking for some more amazing, delicious and inspired wedding food ideas, recipes and menu plans then check out my latest book that's available on Amazon – you'll love it!