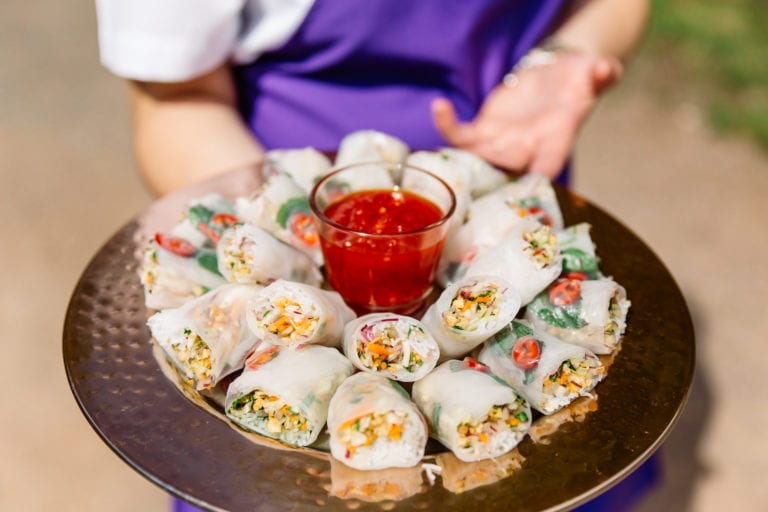 Are you planning a corporate event and wondering where to start? These kind of occasions can be an excellent way to impress potential or current clients and also enhance bonding within an existing team. But it's certainly an event which needs to go with a bang (and a good one at that).
Once you've decided you're holding a corporate event, it's time to decide on when, what type of occasion it will be and what will be there.
Corporate events can range from receptions and dinners, to activity days or tickets to a major sporting event or exhibition, where your guests will have exclusive access and be catered for in their own VIP area.
Make your corporate event shine
At Thomas the Caterer, we've been pleased to provide corporate catering in Nottingham, Leicester and Derby for many years. And one thing's for sure – that dull, safe and predictable are a definite no-no. This is an event that needs to impress and with the right ideas, impress it will.
The best way to put yourself on the right path is to get planning straight away. Decide what kind of corporate event you will go for, as there are so many kinds to choose from. Work out the budget you have and if the kind of corporate event you want to hold is achievable within that price tag.
The plan should be mainly based on the people you are inviting and the feelings you want them to go away with.
Ask yourself:
What impact does your corporate event need to have?
What is the theme?
Where will it be held?
What time of day will it be held?
At what point during the week will it take place?
Will it be unique or part of a package deal (eg similar events going on at same time)?
What will it include? (Dinner, drinks, cocktails, dancing etc)
Will guests be allowed to bring a guest?
Will you sell tickets for the event?
Have a to-do list, so that you can tick off jobs when they are done. It's always a good idea to put things in order of priority too, that way you'll ensure you aren't wasting time on the less important stuff.
In planning a corporate event, your list should include important aspects such as venue, decorations, corporate event catering, entertainment and invitations. Remain focused on one task at a time and this way you will work your way through the tasks methodically, making sure they're all done properly and in time for the big event itself.

The kind of catering you'll provide
Types of corporate events you can host are many, but one thing a lot of them have in common is that catering is often provided and like with the event itself, it's important that this is impressive – check out our gallery for some great examples.
Your corporate catering doesn't have to mean mega expensive, if the budget is low, but soggy sandwiches and the likes are most definitely out. After all, you want your guests coming away raving about the event, not moaning about how hungry they were all day because they couldn't face the food.
The catering you lay on, whether in the form of a sit down meal, or a delicious buffet, should be spot on.
It should also help the event flow nicely and allow guests to continue to enjoy themselves while they eat and drink.
If you are putting on cocktails or other alcoholic drinks, consider how you'll do this too. Will the bar be complimentary, will guests be issued with vouchers, or will most of the drinks be paid for by guests themselves? If the booze is flowing, a great tip is to ensure the food is too and that there is plenty of it to soak up the fizz.
To find out more about the corporate event catering options available to you, or to book your corporate catering with Thomas, contact us for a friendly chat today.