I worked for Thomas the Caterer for 18 months helping at numerous weddings and events as front of house manager. Before this I worked at an award winning wedding venue in Northampton called Dodmoor House so I've seen many weddings. My head was filled with so many lovely ideas I'd witnesses over the last few years that when my partner Tom FINALLY proposed after 9 years together I knew this was my time to shine!
Of course we had to have Thomas as our caterer, for us there was no other option!!
Shortly after we got engaged we arranged a meeting with Thomas to discuss menu options. I thought this would be hard work because I wanted a more casual approach with the food and Tom, my fiancée, wanted a traditional plated dinner. Thomas was great coming up with different ideas and suggestions for us to think about. The food was very important to us so we wanted everyone to enjoy our choices and the options to reflect us as a couple. After much consideration we decided to opt for an antipasti board & three choices of canapés during the drinks reception.  Followed by three different flavours of Thomas' famous Aranchini for starter – Wild Mushroom, Pork & Apple and Tomato & Mozzarella (these could be adapted for vegetarians and guests with dietary requirements).  Our main course was a chicken supreme served with herby crushed new potatoes and summer vegetables for main and a build your own ice cream sundae for desert – it sounds delicious just writing it down (!)
I have a small obsession with pies and although Tom and I agreed not to have this as our main option for the wedding, Thomas cooked me my own pie which was A-M-A-Z-I-N-G! My mum is vegetarian so Thomas cooked my mum her own individual pie as well which went down extremely well :o) it's this attention to detail that makes Thomas the Caterer awesome!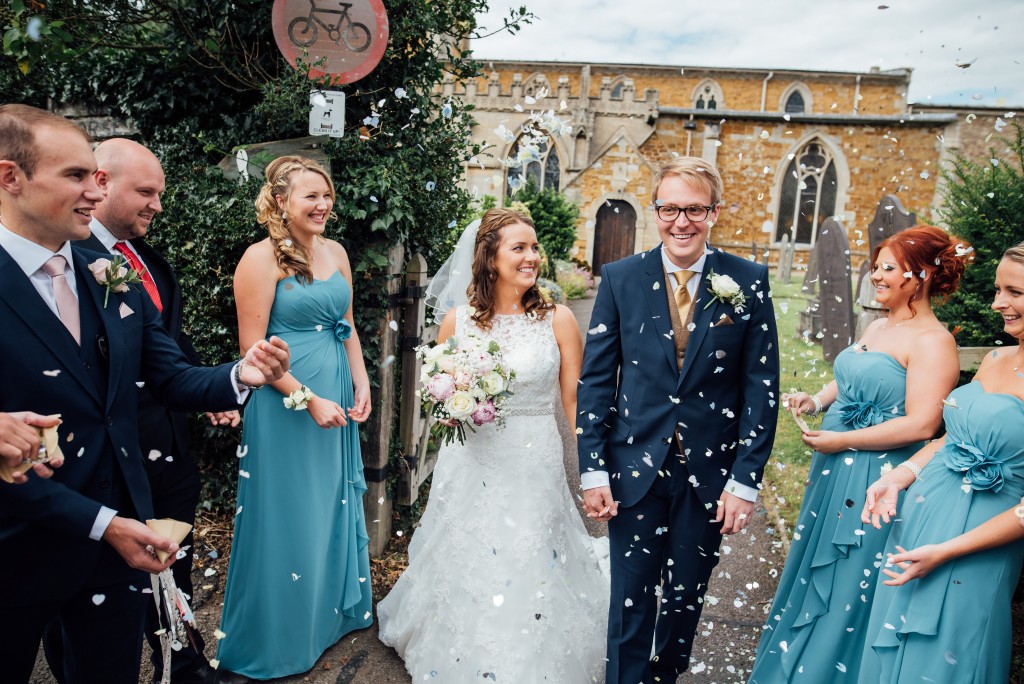 We received some lovely feedback from our guests about the food and Thomas' team (especially Mary!) they are always so helpful and kind – nothing is too much trouble and this attention to detail meant Tom and I could enjoy the day without the extra worry.
I'd recommend Thomas the Caterer to anyone in an instant! – Quick!! Pick up the phone now to start planning your wedding down to a T! ?