Street Food Wedding Catering
If a laid-back vibe is more your wedding style, this is right up your street. Replace the traditional sit down meal with funky street food wedding catering. Create a festival feel where guests can grab and go have fun.
The cool kid on the wedding block, street food is too chilled for any fuss and laughs in the face of formality. Saying a big fat 'hell no' to waiting patiently for your food to arrive (that sinking feeling when you realise waiters are working tables number order and oh, look, you're on table 38!).  Street food at weddings is all about quick, simple service with menus that can be pretty much anything.
Love Shack
You can embrace the street food vibe either by bringing in a couple of specialist vans or setting up some funky food stands or shacks. Perfect for outdoor weddings – looking all fancy beside the tipi or marque with guests wandering around in the sunshine. However, the beauty of the shacks is that they're easy to set up inside as wet weather back up should the heavens decide to give you an unwanted wedding present.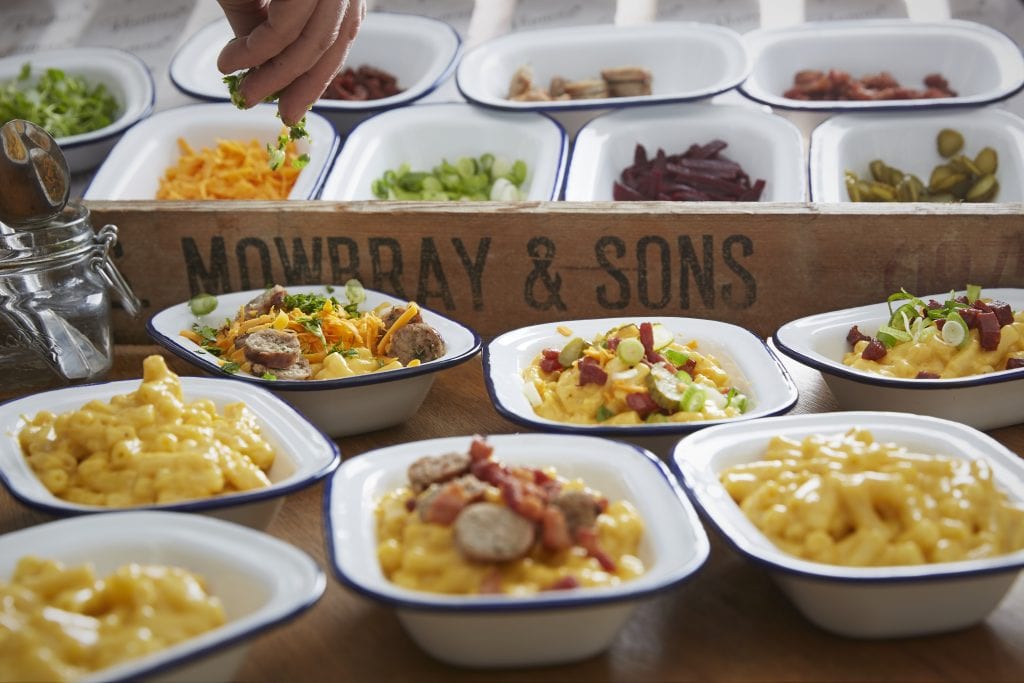 Box Clever

Recreate your favourites from good ol' British classics to some more daring world cuisine. What works best is to mix it up. A couple of safer crowd pleasers (like fish and chips or the classic hog roast) with one or two snazzy dishes (anything from gyros to kimchi rice).  The world's your oyster sauce.
Here's some street food wedding catering ideas that have been rocking up at some seriously ace weddings.
The Crowd Pleasers

Fish and chips, mushy peas
Pulled pork baps, apple salsa
Pork & chorizo meatballs in a spicy tomato sauce
Mini beef or veggie pies with mushy peas and gravy
Lincolnshire sausage sizzle
Mac 'n' cheese (v)
Poutine – French fries, cheese curd and gravy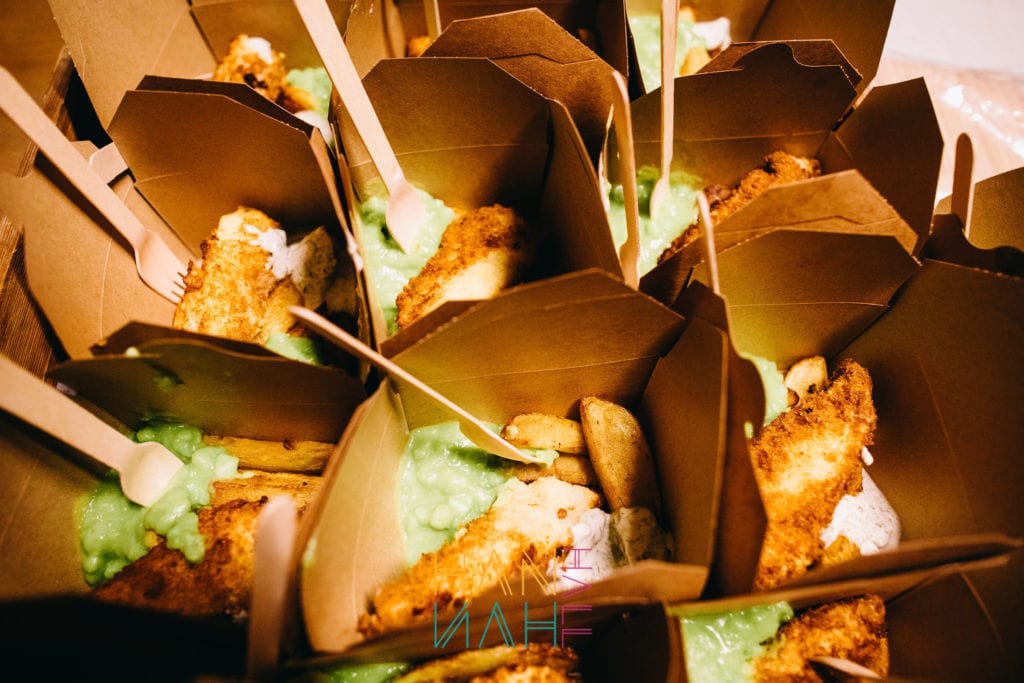 Hot Diddly Dog – Burgers, BBQ's and Dogs
'Big Mac' inspired burgers onions, tomatoes, gherkins, mustard, cheese and a special big mac style sauce
Spicy bean burgers (v)
Bratwurst or Currywurst served in soft white sub rolls. Sauerkraut, mustard and mayonnaise
Sloppy dogs, pork sausage, macaroni cheese, onions and bacon crispies
BBQ chicken thighs, flat breads, slaw and pickled chillies
Crispy chicken, homemade slaw and fries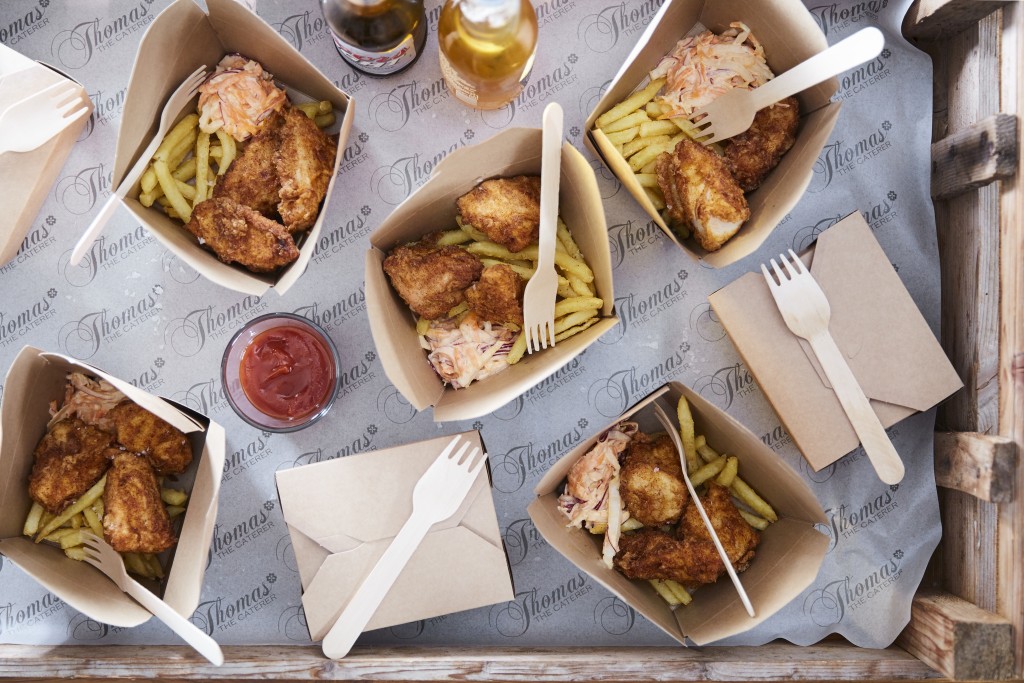 Arriba Arriba! – Burritos, Chilli and Tacos
Chicken burritos with rice peppers onions and hot sauce
Pulled beef brisket burrito, jalapeno's, refried beans, cheese, guacamole, rice, salsa and chilli sauce
Nacho's – melted cheese, jalapeno's, tomato salsa, sour cream and veggie chilli (v)
Fish Taco – Panko crumbed cod loin fillet, lime salsa and sour cream baby gem lettuce.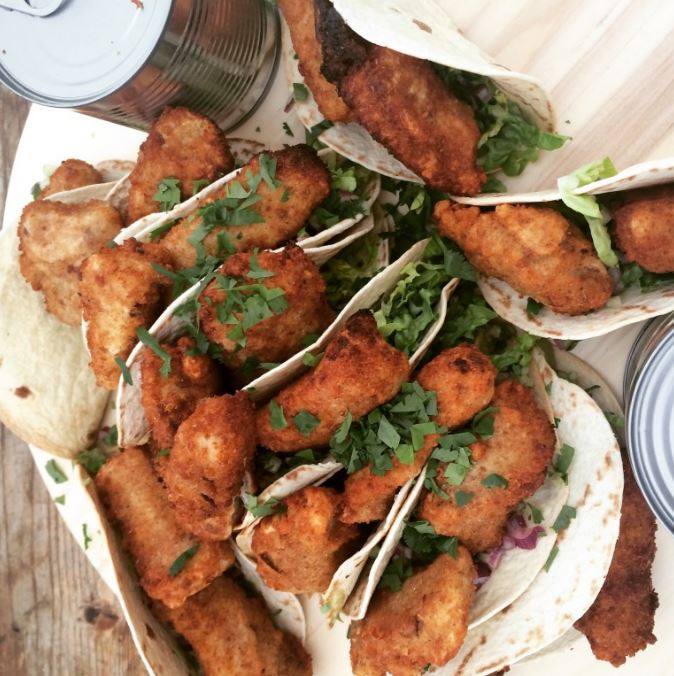 Hot Stuff – Curries, Noodles and Rice Dishes
Jerk chicken, jambalaya rice
Marinated lamb shoulder, Persian rice
The royal red curry with duck and pineapple, grapes and steamed rice
Cajun chicken in a tomato salsa, couscous salad
Chicken Thai noodles
Kimchi rice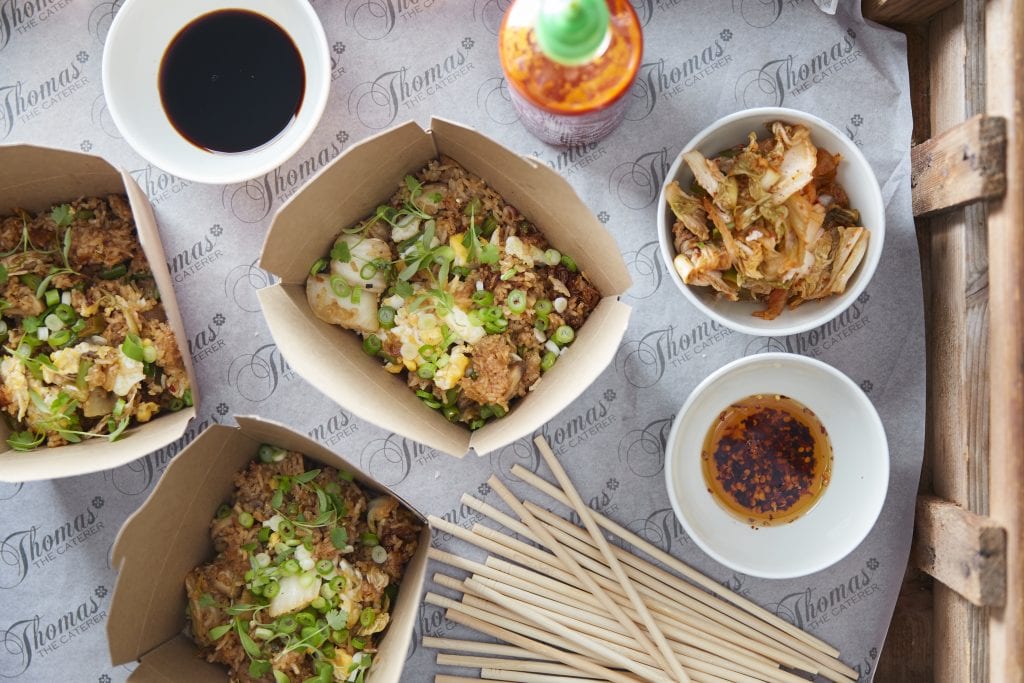 Plant Power – Vegan Dishes
Butternut squash spinach and chick pea curry
Falafel Bar – sweet potato falafels with wraps, slaw and tahini sauce
Stir-fry Noodle boxes grilled marinated veggies served with chop sticks
Nacho melted vegan cheese, jalepeno tomato salsa, vegan sour cream and three bean chilli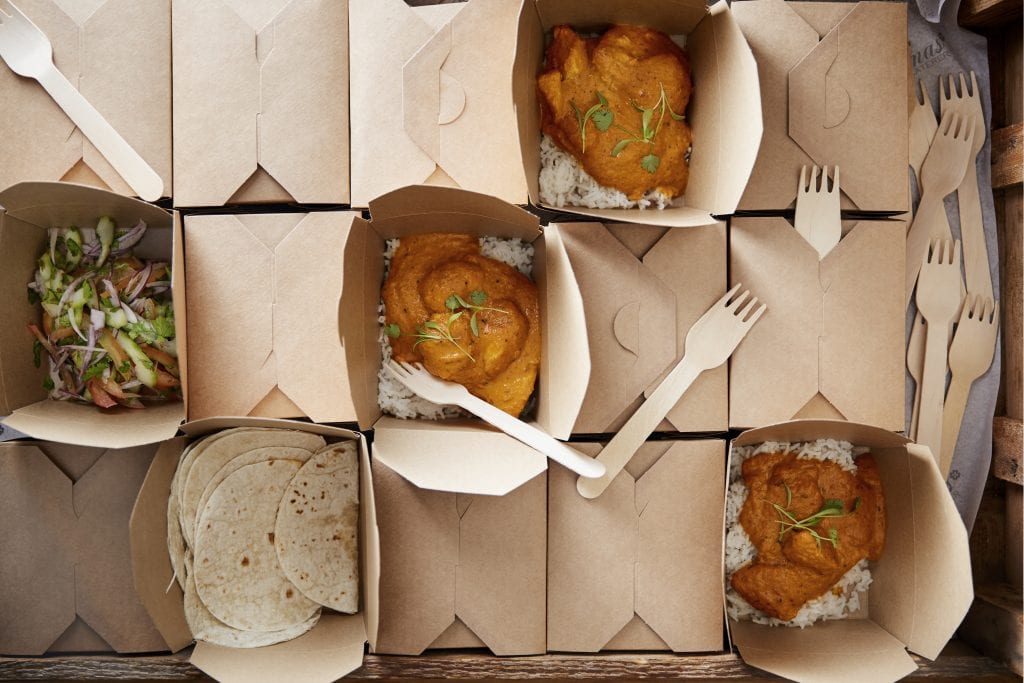 Swweeeeet! – Dessert Shack

Cinnamon Churros with a chocolate sauce
Brownies and cookie bar
Pimped cheesecake – vanilla cheesecake with variety of toppings
Red berry and coulis "Eton Mess"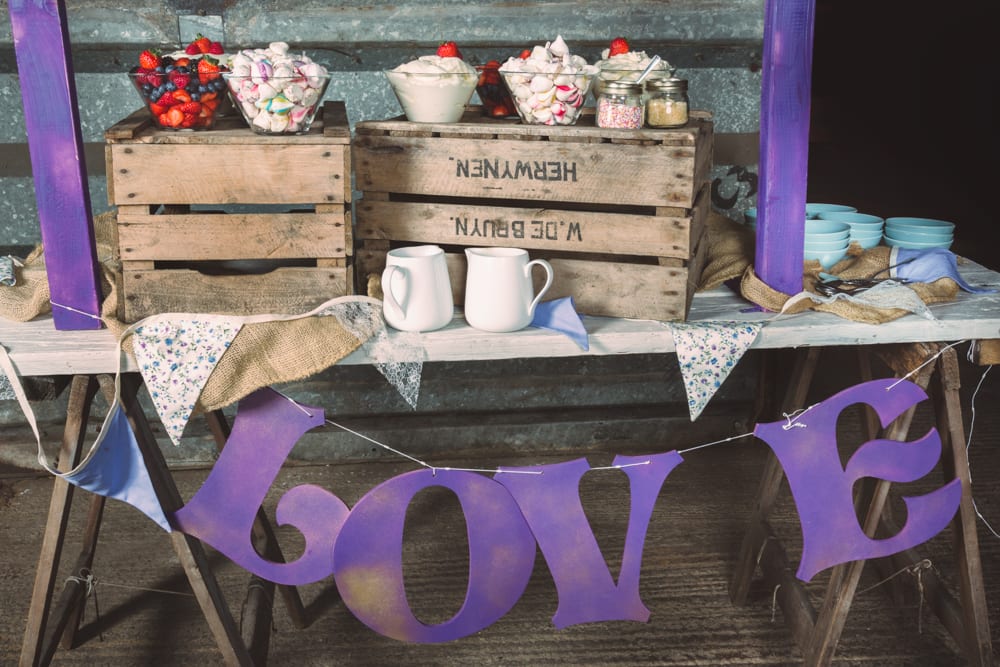 Strewth, what a bunch of banging dishes to give you some serious street food inspo. If you have any other cool ideas or want to talk some more about street food wedding catering get in touch.
Still peckish? See some more awesome real weddings that owned the street food vibe