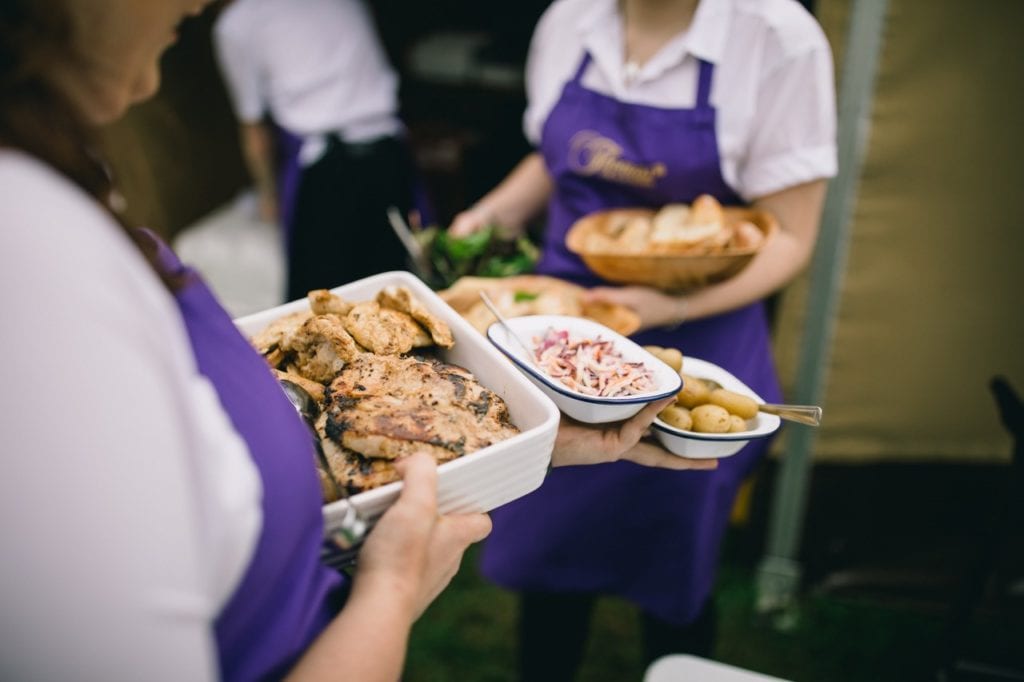 If you're planning the perfect wedding, then gathering together some awesome wedding food ideas is an absolute must.
Gone are the days of the same old boring, uninspiring courses, dished out to all guests en masse and now is the time to get creative and have some fun!
To give you a head start, our team at Thomas the Caterer have put together a few fabulous wedding food ideas, to help get you thinking about what kind of food is right for you and your other half on the big day. And rule number one? Nothing is off limits!
Picnic Food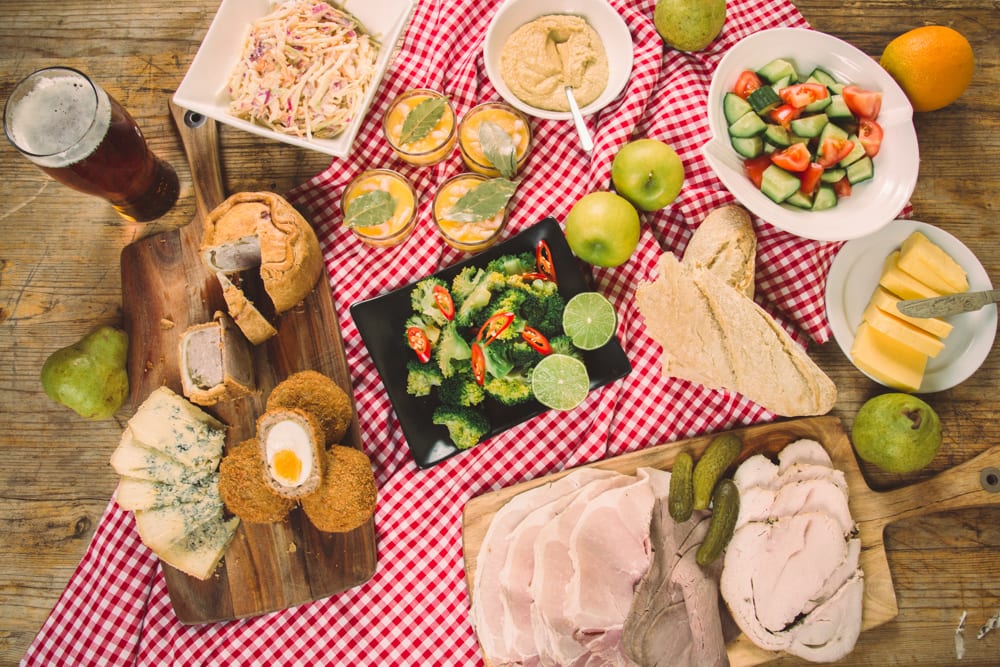 Does the thought of a sit down formal three course meal leave you cold? Or, perhaps you just love to spend as much time in the fresh air as possible?
Well, who says wedding breakfasts have to be held indoors? Why not flip the idea and head outside for a picnic?
This kind of wedding catering is fabulous for the spring and summer months and a perfect way to gather up all the bucket loads of happy that the sunshine brings. If you're a bit worried about the unpredictability of the British weather, how about an open sided tent or a tipi so you know your guests can take cover if they need to?
You can hold your outdoors wedding breakfast anywhere that takes your fancy, from the middle of a field, to a place among the sand dunes on the beach, or the heart of a forest – it's all for the taking!
We've been serving up some amazing picnic style wedding breakfasts recently – take a look!
Bowl Food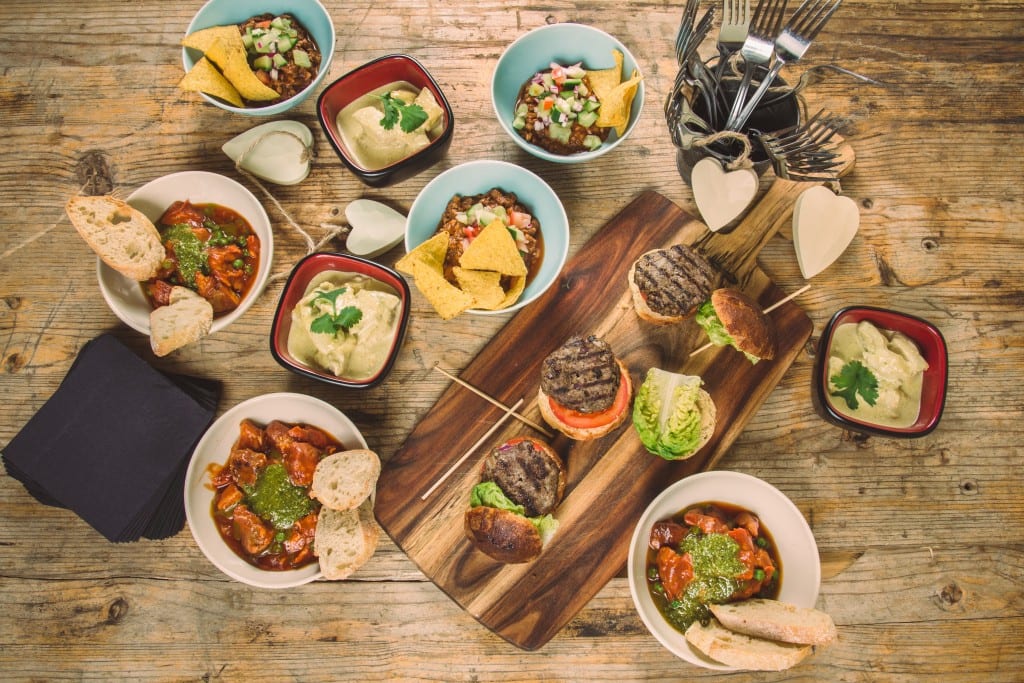 Bowl food is a fairly new concept when it comes to wedding food ideas, but if you like the thought of doing something a bit different, then this could be right up your street. And, let's face it, the Duke and Duchess of Sussex chose this form of dining at their recent nuptials, so it'd be hard to go wrong!
A bowl food wedding breakfast basically means tons of choice, as all of your favourite flavours can be served up in different bowls or other vessels, ready to be enjoyed by your guests.
They don't even have to be sat down to enjoy it, on the contrary, bowl food allows guests to mingle while they try as much or as little as they want. And this range of delicious options can be served up in a whole host of different ways.
Cheese Dishes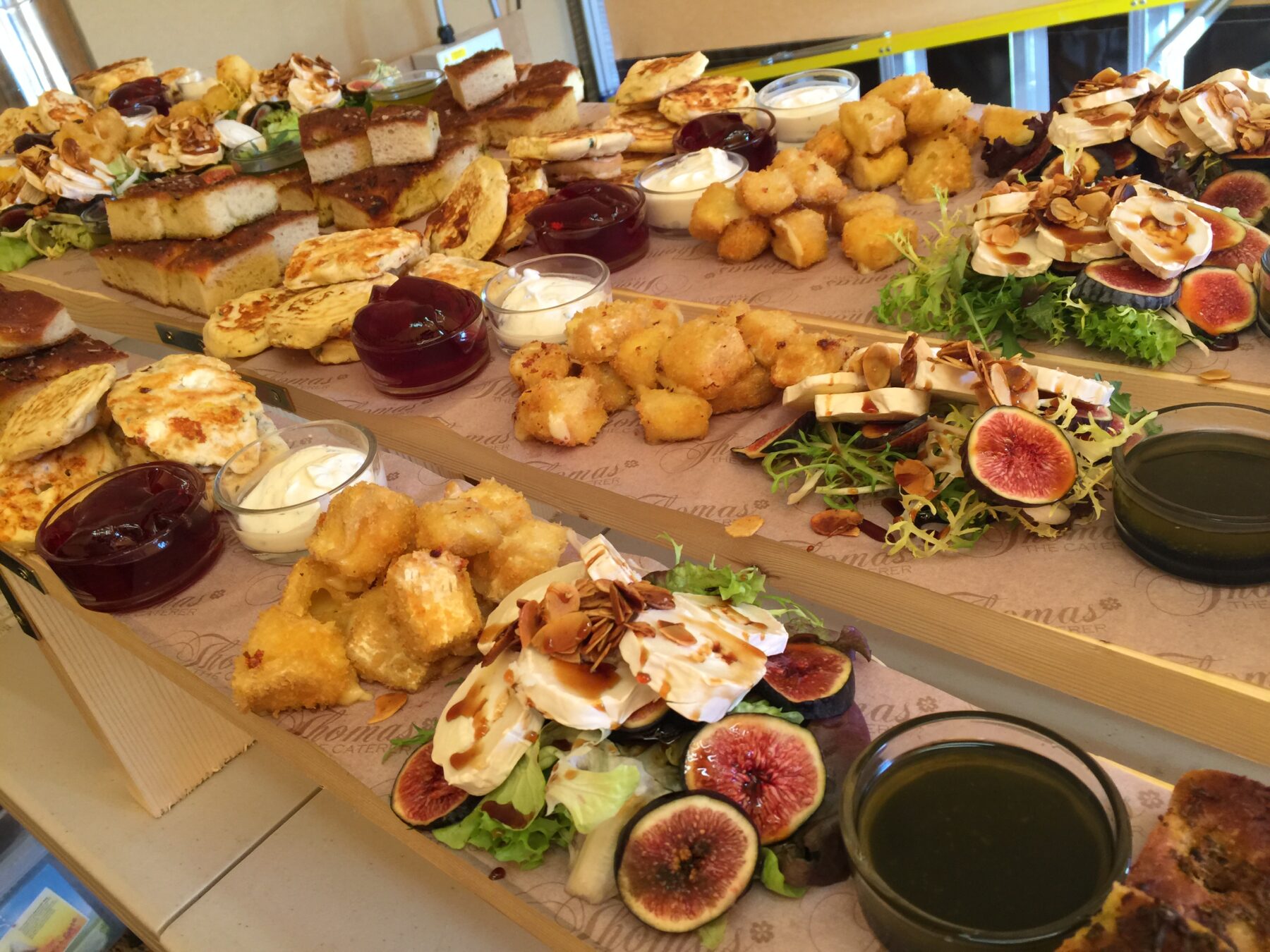 Most people love a bit of cheese. And we're not talking about the dodgy wedding DJ spinning a bit of Kylie and Jason here.
A wedding devoted to the fabulous fromage goes down a treat with people of all ages, because, from what we can tell, it's the one food that many say they just simply can't live without!
From cheesy canapes to stunning starters and main courses, there are so many GRATE recipes and nibbles to try for the cheesiest wedding menu – check it out!
You won't believe how much choice there is, not only in the types of cheese you can go for, but in the ways in which it can be presented. And of course the pudding is more than taken care of… cheesecake anyone?
Vegetarian and Vegan Dishes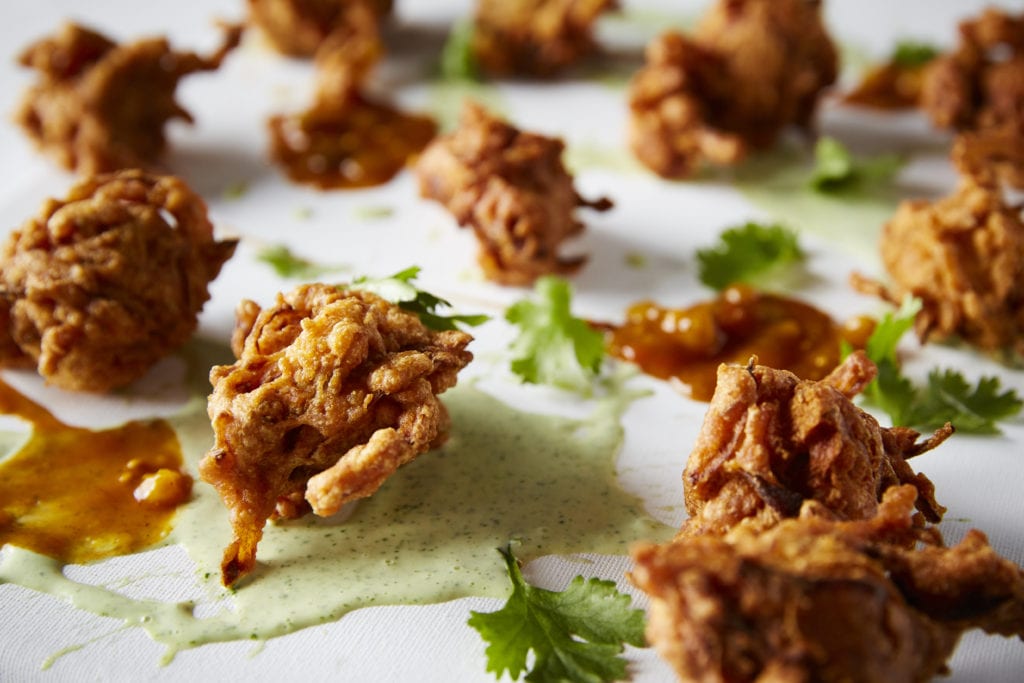 Whoever said that vegan food was boring, limited, or lacking in flavour, clearly hasn't dined anywhere worth its salt this side of the millennium. In recent years people have opened up their eyes to how amazing and diverse vegan and veggie dishes can be.
So much so, that Vegan Week has even taken up a slot on this year's Great British Bake Off, with Paul Hollywood claiming that the food should be delicious for everyone – not just 'ok for vegans'.
A vegetarian and vegan wedding menu is a great opportunity to show the world how delicious and inventive vegetable-based dishes can be. Whether you want to include some phenomenal veggie options alongside meat dishes or have the entire meal meat free – it's going to be a gorgeous wedding food idea, however you decide to present it.
Middle Eastern Dishes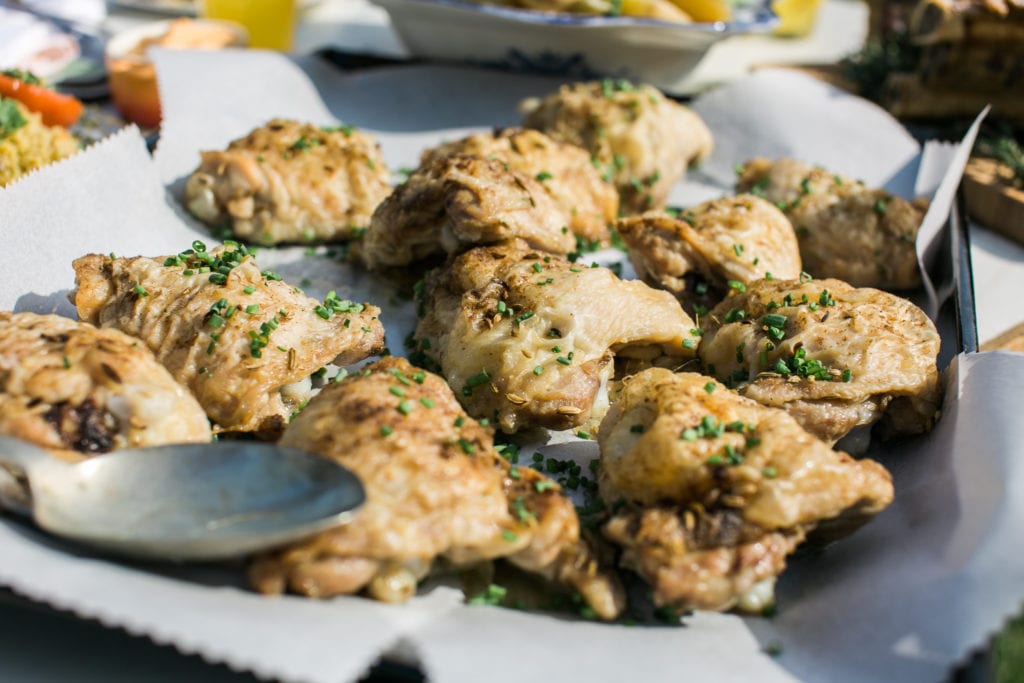 You might want to give a nod to family history, remember a stunning romantic holiday, or you simply just love the flavours of the Middle East. Whatever the reason for this wedding food idea, sprinkling a touch of Arabian charm into your menu can make a delicious feast for you and your wedding guests to enjoy.
It could be Turkish, Lebanese, Egyptian or Israeli cuisine that floats your boat – or a complete mixture of food from the many countries of this part of the world – but one thing's for sure, there's lots to choose from and it's all delicious.
The dishes are so popular the world over, from koftas to kebabs, that you'll know you're spot on, when it comes to creating the perfect Middle Eastern wedding breakfast ideas.
Dessert Food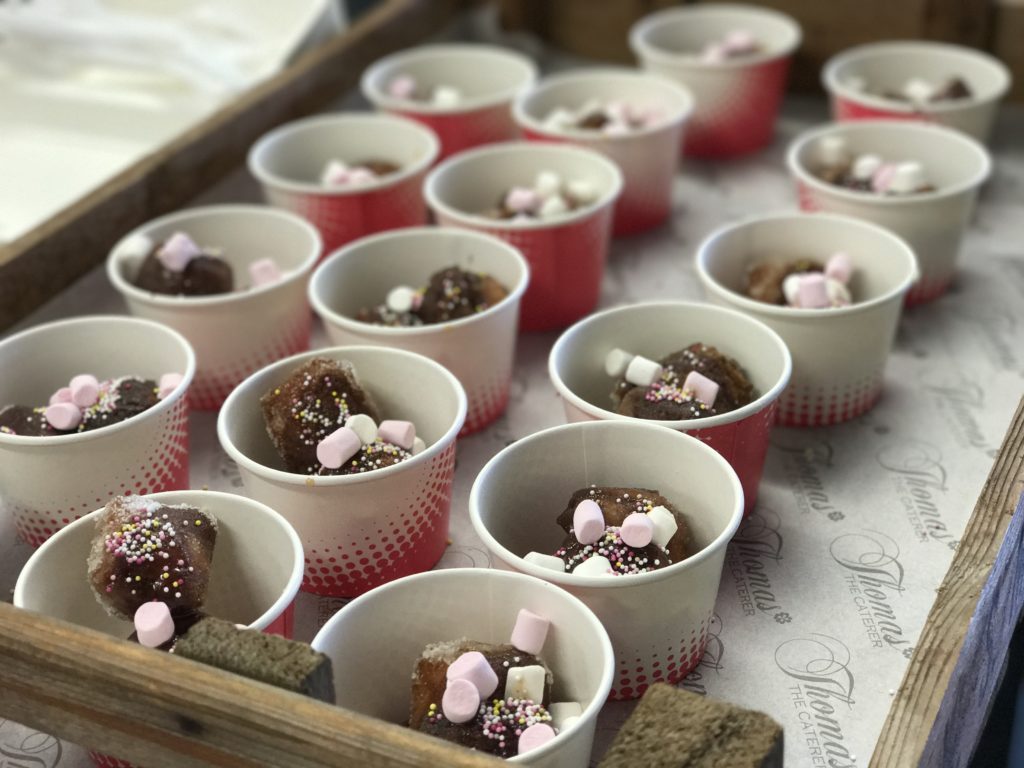 Dessert food has to be definitely delicious when it's part of your wedding breakfast. And you'll be pleased to know that there are just so many puddings to choose from that, when it comes to wedding food ideas, you're never going to be stuck for inspiration.
First, take into account where your wedding will be held – such as outdoors on a warm summer's day, or wrapped up cosy and warm in the height of winter – then it's time to get creative.
Although, to be fair, if you love ice cream and it's the middle of winter, then why not? Just check out our ultimate ice cream sundaes and other amazing wedding dessert ideas, such as a chocolate brownie bar or fudge kitchen and totally tantalise your sweet tooth!
Don't Forget The Wedding Drinks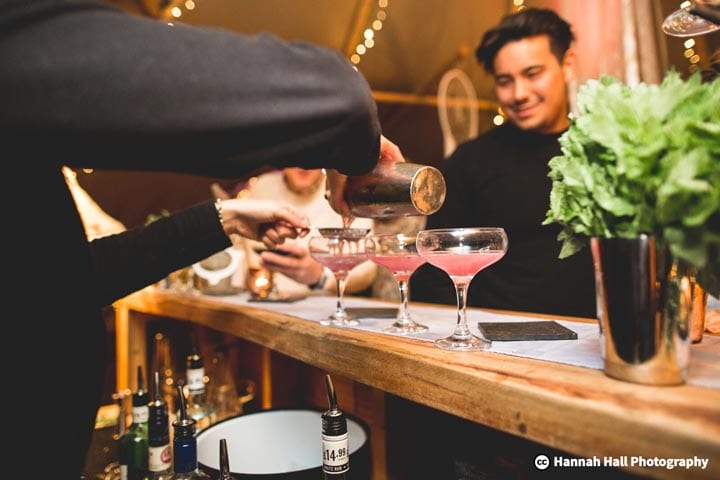 Finally, we know it's not exactly wedding food, but, when it comes to wedding food ideas, don't forget the drinks! Weddings are renowned for being a great time to celebrate, get a bit merry and have a good old knees up with friends and family.
From high class cocktails and mimosa bars, to the all-important champers, beers, wine and cider, planning your wedding reception drinks is right up there with getting your wedding menu completely perfect.
So, why not have a look at some of our most inspired ideas and tales from fabulous weddings gone before. It's all about enjoyment when it comes to wedding food ideas, so make sure you well and truly make the most of it.
Get in touch today for more great wedding food ideas!
If you would like to find out more about some of the wedding food ideas we've created in the past, why not have a read of the testimonials from some of our happy customers? And, if you like what you see, get in touch and book in for a wedding food consultation at Thomas Towers to discover how we can make your dream wedding perfect for you.